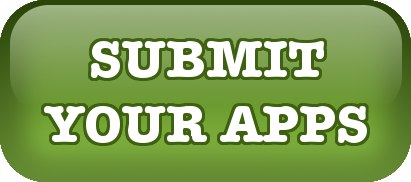 Submit your app here by the end of February! Winners will be announced in March.

Please note: As of July 2018 our primary App Inventor of the Month award categories will be Young Inventors (12 and under), Teen Inventors (13-19), and Adult Inventors (20+).
Congratulations to February's Young Inventor!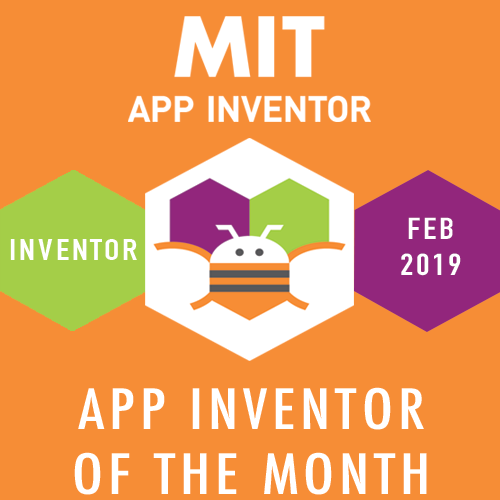 Seligo
by Medhansh Mehta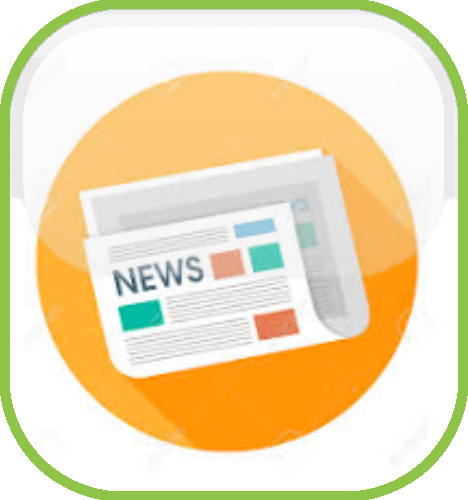 Eleven year old Medhansh from India wanted to help kids keep up with global current affairs, without exposing them to inappropriate content. Parents can curate news content for their children with this excellent app!
Congratulations to February's Teen Inventors!
Open the Door
by Abhijeet S. Mankani
EZ A thru Z
by David Ireland
& Timothy Broas
Built for the Google Learn to Code competition, the Open the Door app is a simple yet fun game that showcases the skills of 14 year old Abhijeet from India.
This alphabet trainer app, created by two US high school students, is aimed at young children in pre-school or kindergarten to help them better understand the alphabet and ordered lists, but I bet it would test adults' skills too! Great special effects like color changes make this a fun app to play.
Congratulations to February's Adult Inventor!
BasalRates Easily Kept
by Jörg Kowalski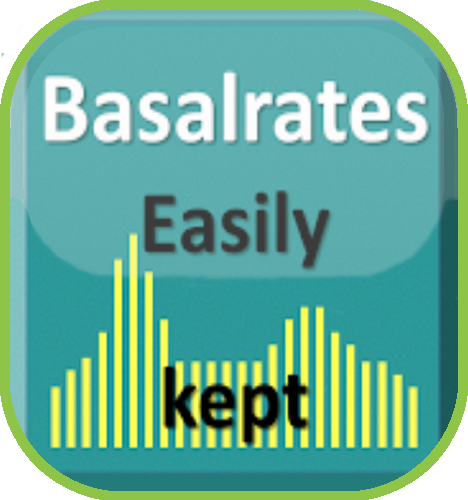 Back-to-back winner Jörg from Germany puts physician skills to work with his first medical app for patients with type-1-diabetes and an insulin pump to store and review their insulin basal rate.
Congratulations to January's Young Inventor!
sHAre seCKurely
by Vedvardhan Gyanmote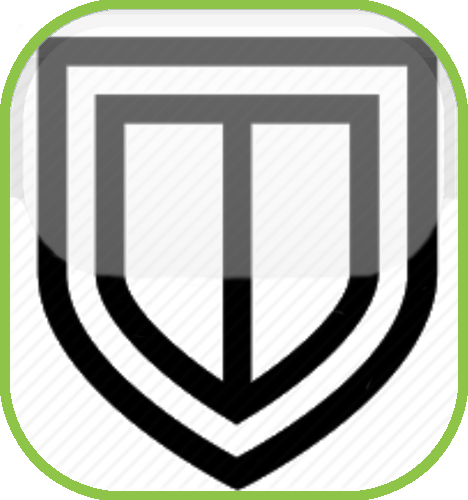 Class 7 student Vedvardhan from India has been creating with App Inventor for two years. His latest app teaches users about Internet security and how to stay safe when using the Internet.
Congratulations to January's Teen Inventors!
SL Physics Calculations
by Lokesh Srinivas Pugalenthi,
Oscar Hung & Nicol Sutherland
Sudokids
by Emre Temel
& Ameer Abu Maddain
Three US high school seniors designed this app to help students in Gambia, where the overwhelmed school infrastructure prevents many students from attending full day school. This app enables students to practice IB SL Physics calculations.
Faced with a school assignment, these two clever German students decided to make a fun game for others. This Sudoku app for kids let's them practice the classic logic game with the numbers 1-4.
Congratulations to January's Adult Inventor!
Checkers
by Jörg Kowalski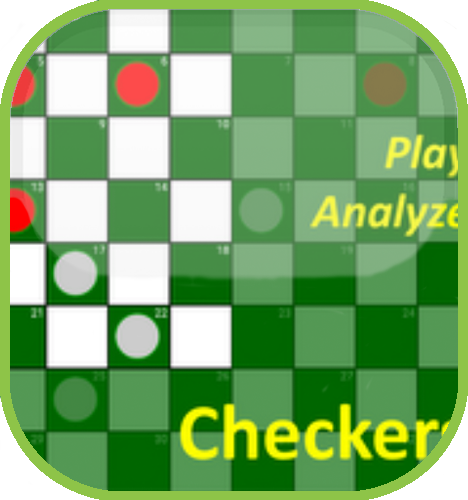 Cardiologist Jörg from Germany likes to play checkers, so he created this app, a tool to easily analyze checkers positions, store positions at different steps, and play against somebody else.