Option 1 - RECOMMENDED
Test your apps with an iPhone or Android phone
and a Wi-Fi connection: Instructions
If you have a computer, a smartphone, and a Wi-Fi connection, this is the easiest way to create and test your apps. Simply install the MIT App Inventor companion app on your phone and test your apps through a Wi-Fi connection.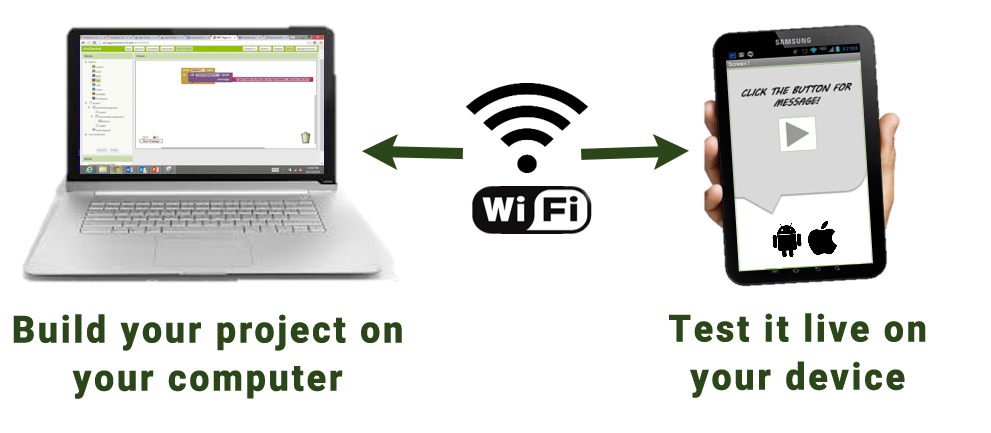 Option 2
Test your apps with a Chromebook: Instructions
Many Chromebooks are capable of running Android apps. That lets you create, test, and run the finished app on the same device.