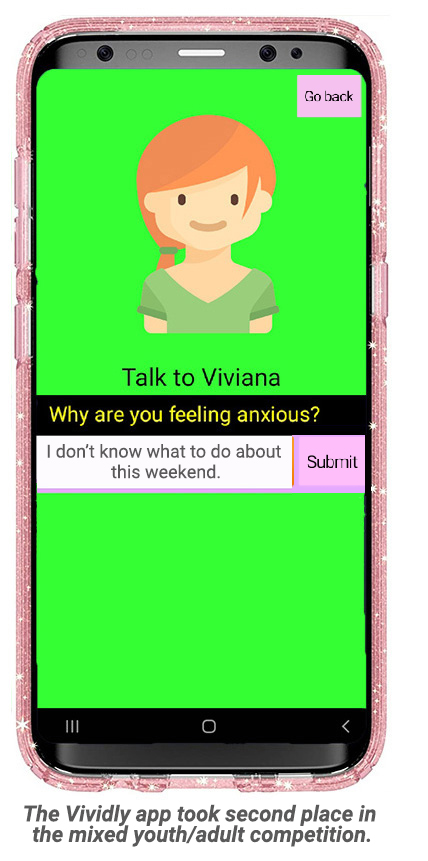 The results of Appathon 2021 are in. In the last two weeks of July, over a thousand coders used App Inventor to create phone and tablet apps to fix problems in their lives and communities.
Participants ranged in age from 4 to 82, with many entries clearly made up of summer camp kids, along with adults and other youth working independently, looking for a diversion from the pandemic. "I suck at videogames, but I like to draw, knit, and code," says Sophia Cho, a rising high school junior and inventor of the mental-health app Mentallia, the second-place youth winner. "It's fun making things when they work, especially if they can help people."
Submissions reflected all the problems and anxieties of 2021, and a few are ready to be adopted right away to address these problems. The Vividly app won second place in the mixed adult/youth division and helps teens talk to parents through the intermediary of a virtual agent named Viviana (shown to the right). The team behind Vividly noted that 46 percent of parents report a new or worsening mental health issue in adolescents since the pandemic began (C.S. Mott Children's Hospital National Poll on Children's Health). "Many teens find it difficult to open up to their parents freely," they wrote. "This tool benefits parent-child relationships without the fear of confrontation."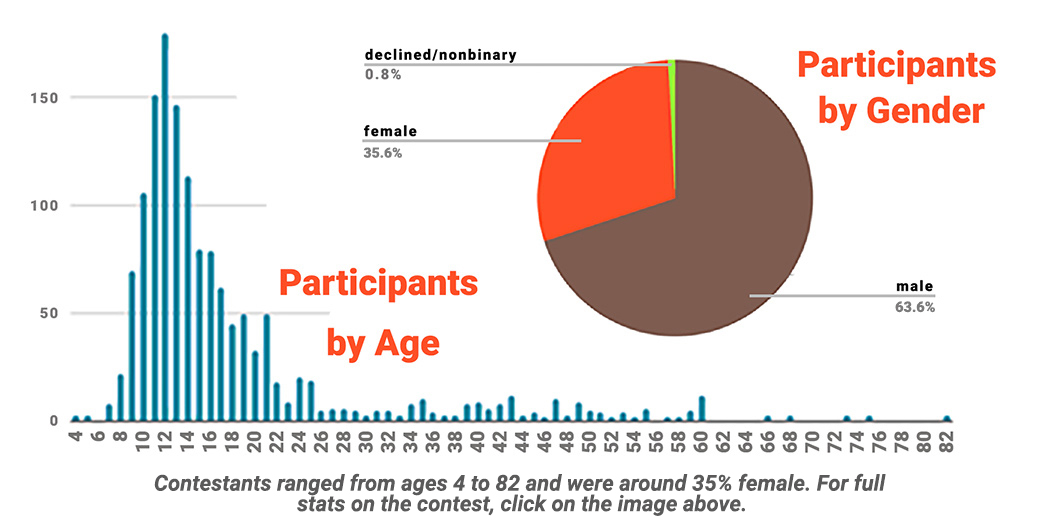 The Appathon is in its second year as a virtual coding competition, run by MIT App Inventor. Contestants had to submit their work to fit one of three themes: "City of the Future," "Improving Academics," and "Computational Action."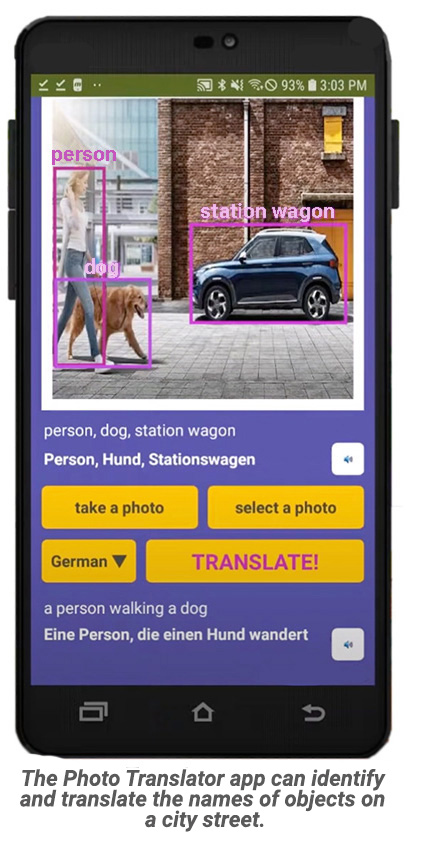 More than 100 judges from schools, industry, and nonprofits tested all 293 apps from 86 countries, awarding points on creativity, design ability, technical skill, among other criteria.
One coder who proved strong in all three areas was Haksung Kim of South Korea, who invented an app for travelers. Simply grab your phone, photograph any object, and let the AI engine translate its name into any of a dozen languages.
Then there were the apps aimed at the competition's "City of the Future" theme — those who sought to address the ills of a distant utopian or dystopian world. The MarsMellow app, for instance, will one day help humans from Mars visit Earth safely for tourism or work trips. The Zombie Apocalypse Tracker, shown below, is a sort of Waze for commuting to work while avoiding the undead. "In a world where the future is so unpredictable," notes the Zombie Tracker team. "One must prepare for anything."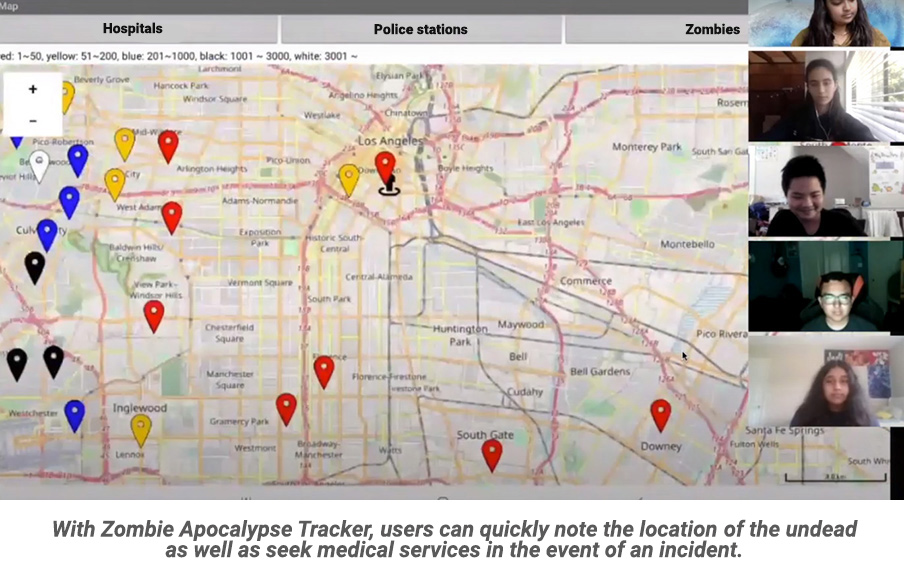 App Inventor holds similar competitions on a smaller scale with its App of the Month program.