Difficulty: intermediate
Lesson Type: tutorial
Subject: computer science
Grade Level:
Resource URL: Therapist Bot Tutorial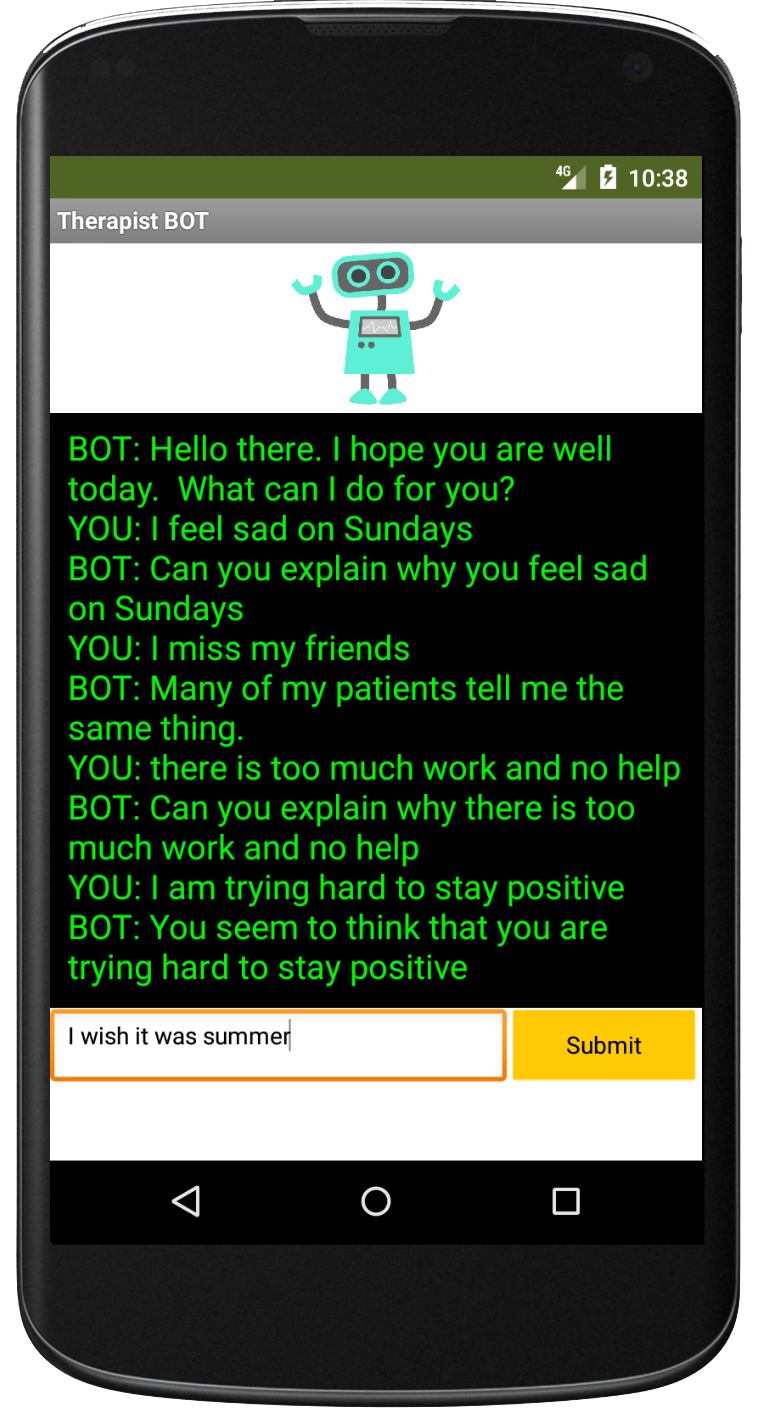 Can an app on your phone be your next therapist? Our friends at YR Media reported on apps that use artificial intelligence to power therapy bots in their news story Could Your Next Therapist Be Your Phone? This tutorial will show you how to make your own therapist bot app using App Inventor.