High school teachers will use the free coding platform in STEM and computer science lessons using Amazon's voice AI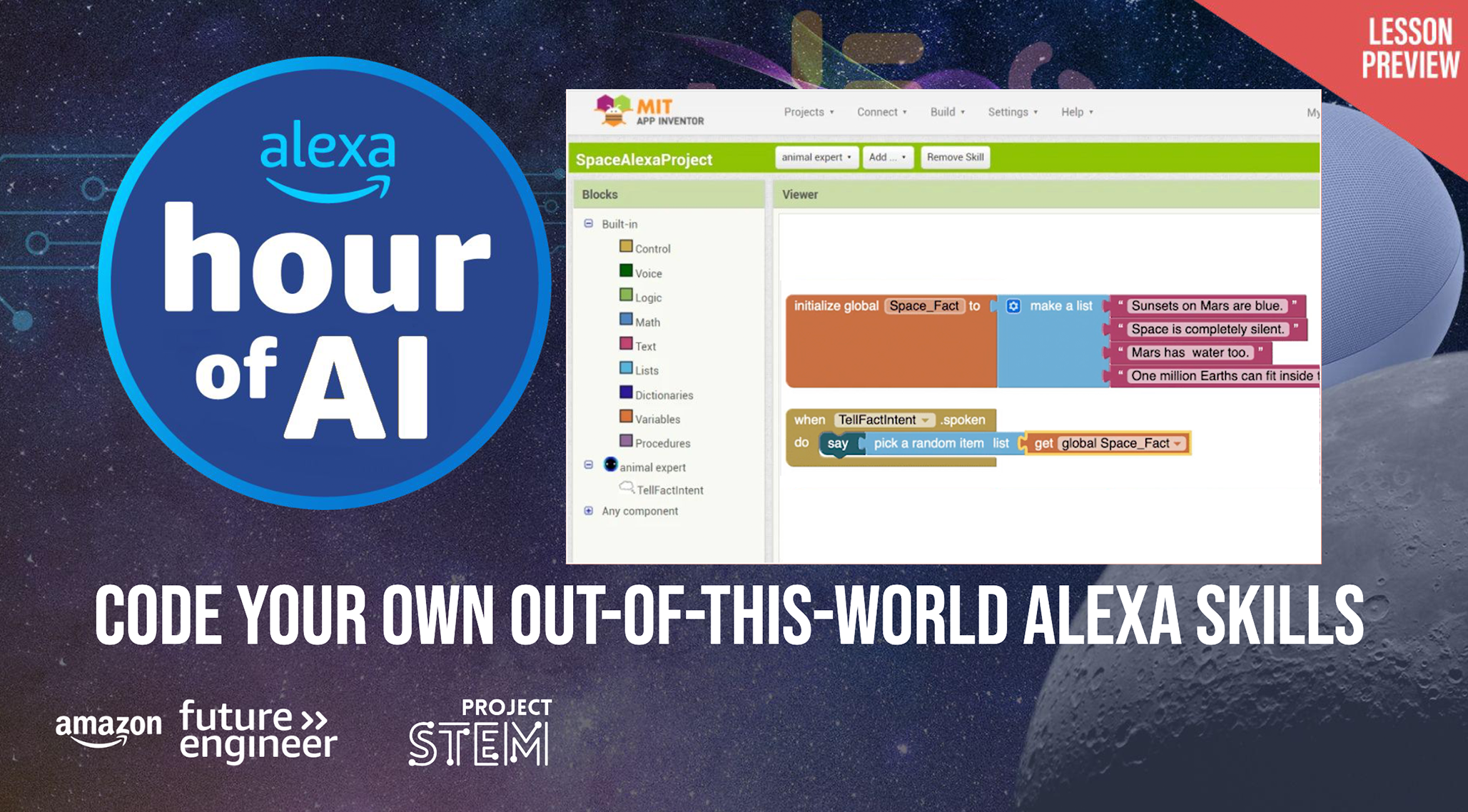 During this year's Computer Science Education Week (December 5-9), high school teachers around the world will engage their students in coding, science, and AI activities using MIT App Inventor as part of Amazon's Alexa Hour of AI. Amazon has partnered with three organizations— Project STEM, Mobile CSP, and National Science Teaching Association (NSTA)—to create hour-long lesson plans to help students understand the mechanics of voice artificial intelligence systems.
Each partner has incorporated App Inventor into its activities, allowing students to code their own Alexa Skills using the simple block code platform. Students will use App Inventor to create simple commands for Alexa, from teaching it to say certain phrases to creating a random fact generator, all while learning how voice AI works from experts.
Activities are designed for ages 14+ in the United States and do not require Amazon (or Alexa-enabled) devices. Teachers who sign up for Alexa Hour of AI through one of these partners will receive an account and username to allow students to code with the Alexa App Inventor instance in their internet browser along with free lesson plans and teacher training opportunities.
"App Inventor puts students in the driver's seat in creating their own AI applications," says MIT Computer Science Professor Hal Abelson. "Bringing App Inventor to Alexa Hour of AI lets those creations come alive through computers that listen and speak."
MIT App Inventor, launched in 2012 from MIT CSAIL and part of MIT RAISE, is an intuitive, visual programming environment that allows everyone—even children—to build fully functional apps for Android phones, iPhones, and Android/iOS tablets. Alexa Hour of AI is an initiative of Amazon Future Engineer, a supporter of MIT RAISE.