I have had the privilege of travelling to several spots in the beautiful country of New Zealand in recent months to share MIT App Inventor with teachers and to help them get started using it in their classrooms. Due to COVID, I extended my normal stay here, and since the country has opened up to domestic travel under Level 1 restrictions, I have been able to present rescheduled teacher workshops that were cancelled in March and April.
Early in March, before COVID hit in New Zealand, I travelled to the east coast of the North Island to the welcoming small city of Gisborne. Teachers who traditionally don't get international visitors were excited that I was able to make the trip. Shanon O'Connor of Tonui Collab, a wonderful organization that provides an array of STEAM workshops for kids as well as various teacher professional development opportunities, hosted me at their picturesque harborside location. About a dozen teachers showed up ready to learn and play with App Inventor. They spent the morning following some of the early units of the App Inventor curriculum that is based on the Coolthink curriculum. In the afternoon, the teachers chose a unit to work on themselves and shared what they had learned at the end of the day.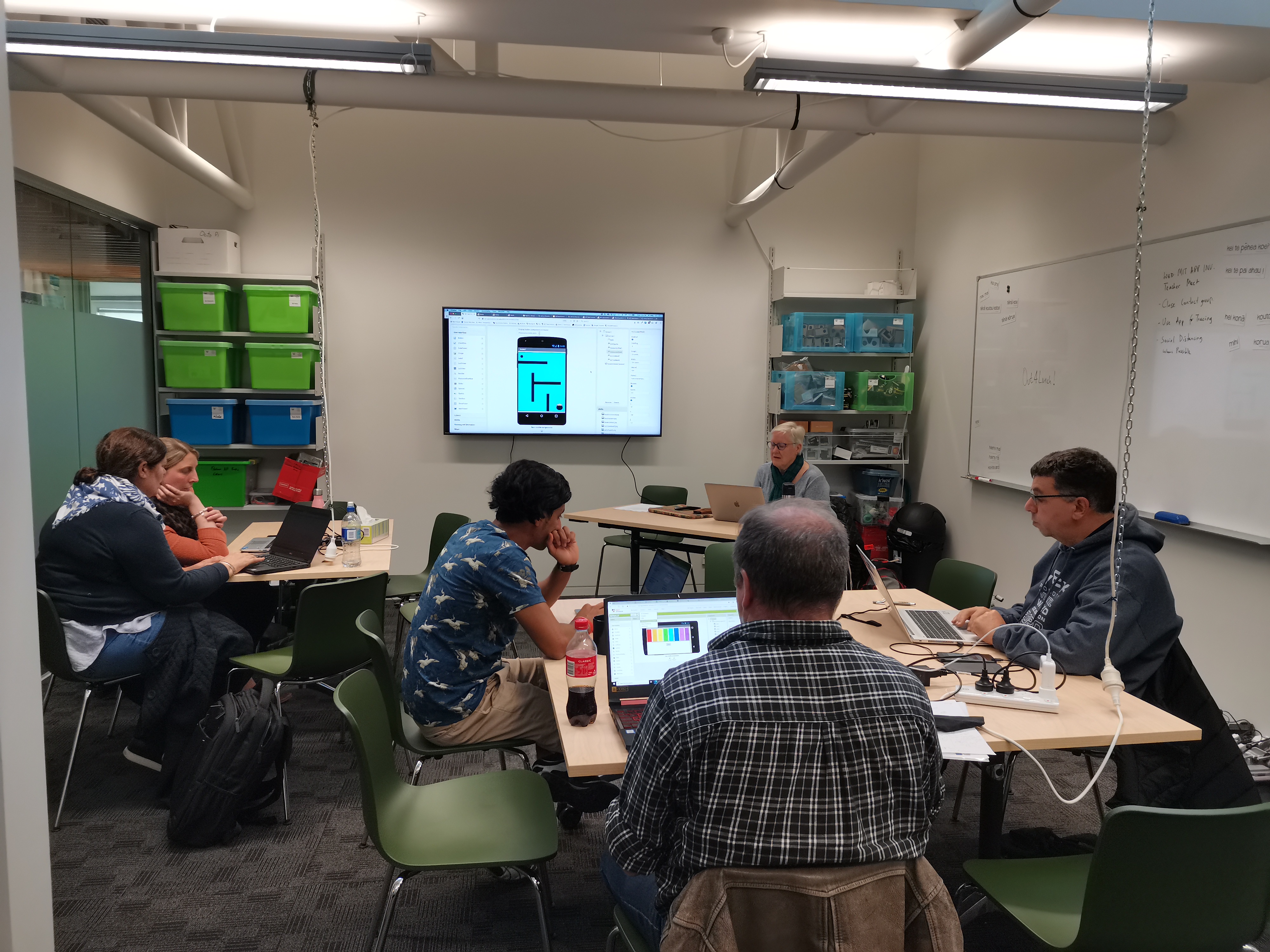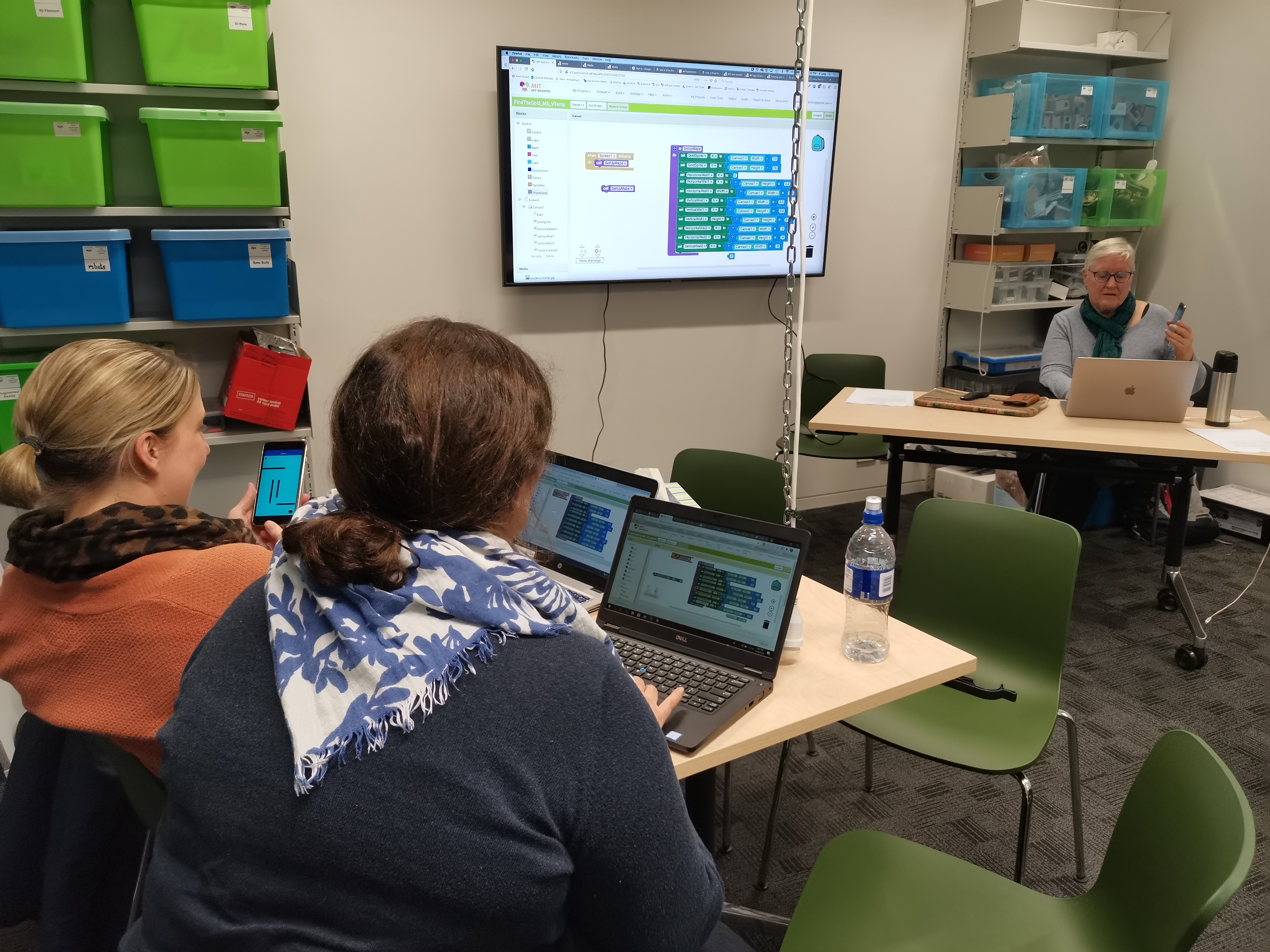 In August, I travelled to Wellington, to Victoria University, hosted by Pravin Vaz, Outreach Coordinator for the Engineering and Computer Science department. Pravin had visited our App Inventor offices in Cambridge at MIT in September of last year, and travels himself throughout New Zealand doing teacher professional development. The first day of workshops was actually in the beautiful Wairarapa, about an hour north of Wellington, in Masterton. Four enthusiastic local teachers spent the day trying out some of the Coolthink materials and experimenting with App Inventor on iOS. The Victoria University workshop the next day engaged four more teachers who were blown away by the "free" resources we make available. Although most were new to App Inventor and coding, they were eager and willing to give it a try. I was humbled by one teacher's testimonial: "To have access to a world class teacher like that was an amazing resource to be able to learn from.The resources for 10 lessons are excellent and give you something solid to carry on with for a class. Thought the skill building was well graduated as well." Another teacher commented, "It was really informative and engaging. We love how App Inventor has all the resources and they are free to use."
In October, it was off to the South Island, to the University of Cantebury in Christchurch, where Tim Bell graciously hosted me for a two day workshop. Eight teachers, most local, with one flying in from Hawke's Bay on the North Island! wasted no time jumping into the curriculum units. We were able to cover about half of the curriculum units over the two days. We overcame wifi issues using plan B (USB connections) and plan C (building apk's) to test the apps. Great questions and discussions were generated from the various apps built. Since spring is currently in full force in New Zealand, we took advantage of the weather and Tim's expertise to have fun doing some of his CS Unplugged activities outside in the Computer Science Bridges of Friendship Garden. We sorted ourselves as numbers, Maori words, numbers again in Maori, and then as bell tones! In a very cool sorting network. And then we tried out the Bridges of Konigsberg problem, built right into the garden. We followed that up with the Eight Queens problem on a lifesize chess board. The outdoor problem solving activities got our brains revved for the final few hours of the workshop.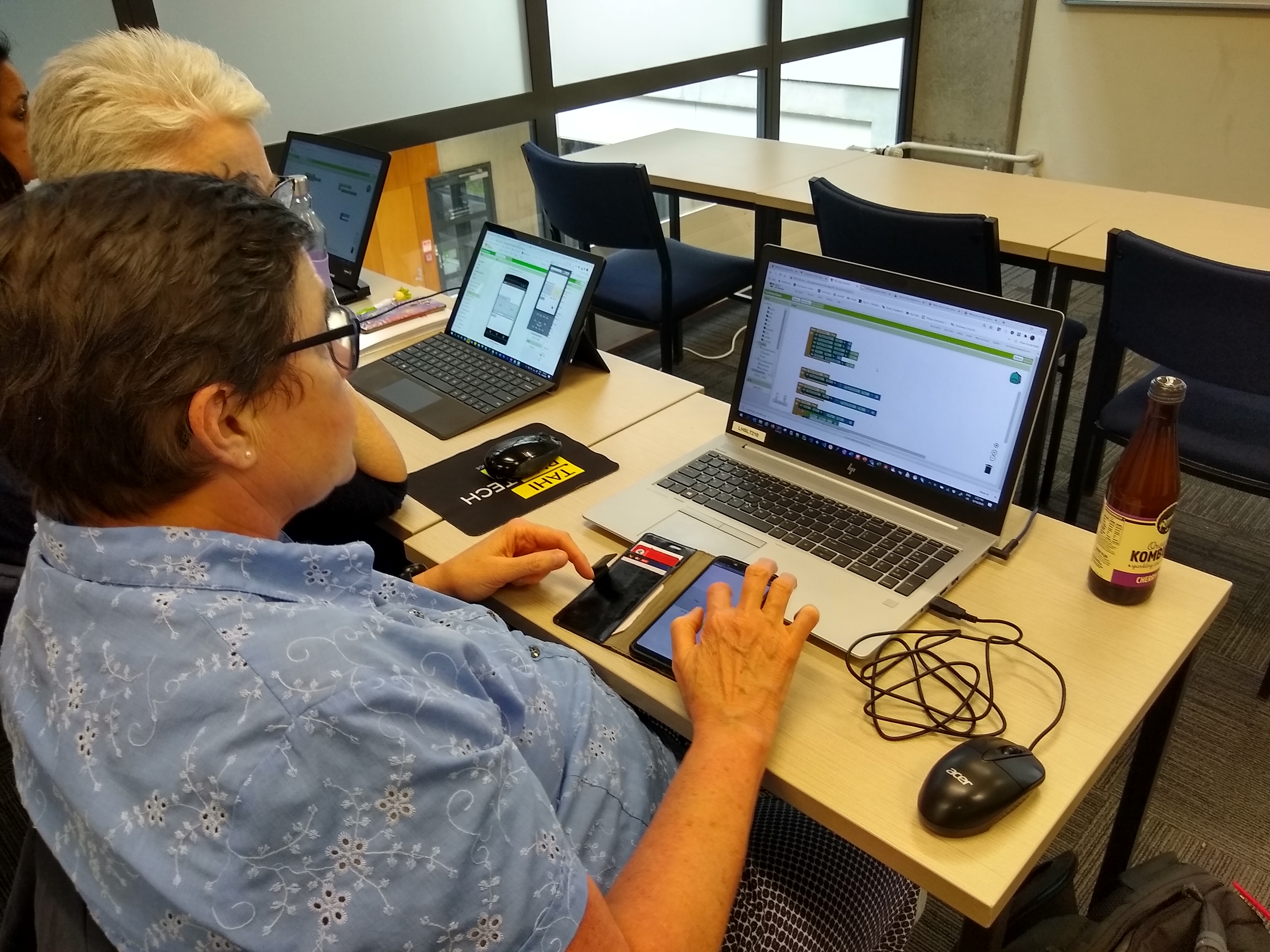 I look forward to continuing to share MIT App Inventor with interested teachers in New Zealand. I will be presenting at the CS4HS conference in Auckland on January 25, 2021. I am excited to meet more enthusiastic Kiwi teachers then. In the meantime, if anyone is interested in learning more or potentially scheduling a workshop, please contact me at karlang@mit.edu.