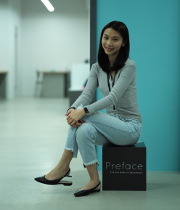 This is a guest blog by MIT Master Trainer Queena Ling
In a fast-paced city like Hong Kong, every moment is a competition. This is especially true for people in Hong Kong; many of them have a fully packed schedule of activities - work, study, socialize, or self-learn. Among these endless choices, programming is the latest candidate entering the race, competing for a tight slot in the packed schedules of Hong Kongers.
As fun as programming can be, it's no easy task to keep the energy up for learning after a long day. How can educators help students get the most out of their programming classes, and keep their learning motivation growing? The secret is simple: quality tools.
For one, with MIT App Inventor empowering programming learners to create mobile apps, it allows both adults, teens, and children to get a taste of coding their own mobile application and creating their first prototype for the business ideas or process. On top of this, MIT has developed two other tools for young children to learn programming - Scratch and Scratch Jr. These tools allow young students to grasp programming concepts easily and gain the necessary confidence to keep at their learning.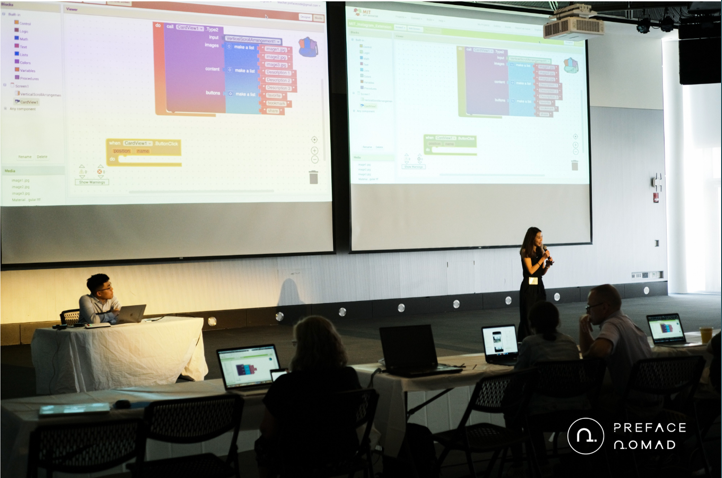 App Inventor Summit
This summer in August, the Preface team interfaced with more than 1,000 developers and educators and presented the brilliant work of our students to the top technologists from all over the world. The summit was an eye-opening event that showcased the most innovative tech projects developed by App Inventor students and educators. Preface was one of the educators to host a programming workshop, showcase our student project, and present an academic thesis about the community impact of Preface Hackathon.
Throughout the past few years, we have continued to empower and provide programming education to students of all ages with these tools. Being one of the most recognized coding academies in Hong Kong, Preface is one of the main programming academies delivering both the App Inventor and Scratch Program to upskill and reskill individuals with programming exposure via a 1-on-1, personalised training model.
Coding Programs at Preface Nomad
The App Inventor Program is designed for school children, teens, and adults who are new to programming. It starts off with the introduction of fundamental programming concepts, computational thinking, and gradually brings in challenges such as building interaction, designing UI, using API to fetch dynamic web data, handling database, etc. The program is wrapped up with building an impressive portfolio of app projects that reflect what the student has achieved in the program, e.g. creating their first to-do list app and Catch the Pokemon game.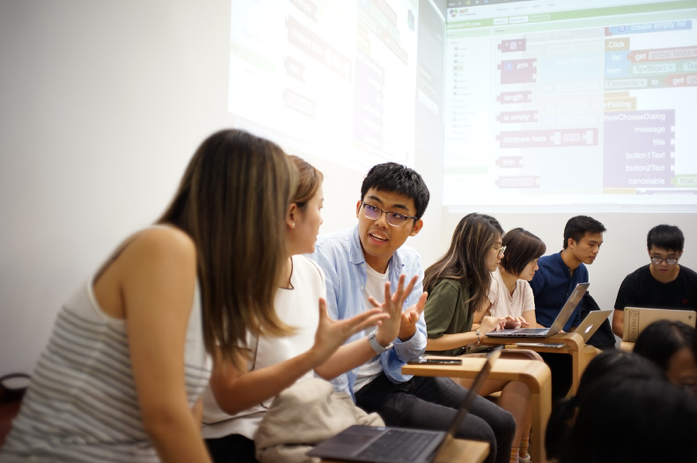 The Scratch Program is put together for young children who age from 6 to 8. Also designed in-house by Preface for complete beginners, Scratch has a laser focus on providing a fun and engaging learning experience for the target group. Leveraging the colorful yet feature-packed programming tool, Preface's Scratch program is the gateway program that helps grow students' interest as well as ability in programming through a series of fun projects that focus on training a wide range of skills, such as making animations, games or building utility applications.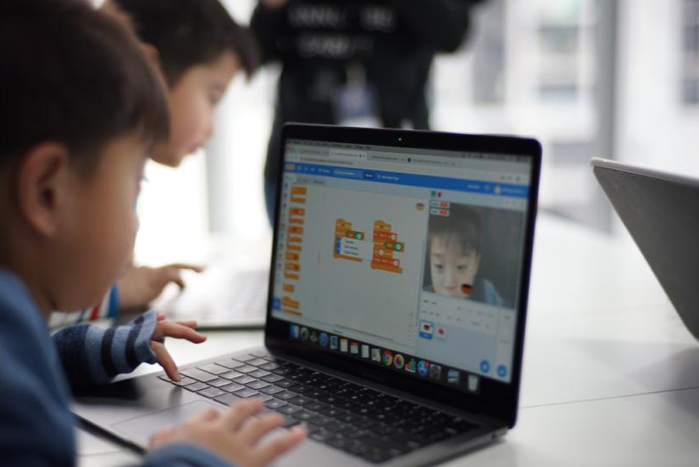 Finally, the ScratchJr from Preface is for toddlers aged from 3 to 5, who have a basic understanding of logical sequence, symbols, and a general idea of what storytelling is. The program focuses on nourishing the creativity of young children and training their ability in logical thinking. As an intuitive learning tool even for toddlers, Scratch Jr will help build the toddlers' confidence in expressing themselves.
Preface Hackathon - learning through social programming
While all regular programs at Preface are conducted on a 1-on-1 basis to provide the utmost individual attention as well as flexibility to each student for the best learning outcome, Preface Hackathon is a chance for all students to gather and collaborate on fun programming projects. In September this year, Preface Hackathon carried the theme of Internet of Things, building useful apps with App Inventor and Scratch (Kids coded an app to power up a lamp via using the accelerometer sensor in App Inventor). This month in October, students created an app with the functionality of image and facial recognition under a Machine Learning theme, to spice up with the spooky festivity of Halloween.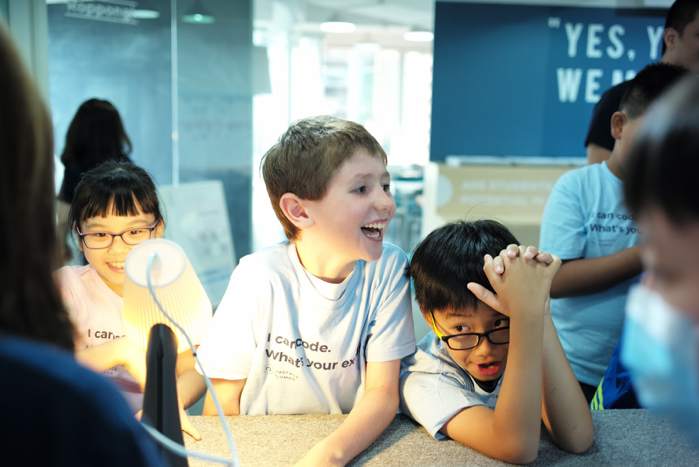 The tools developed by MIT are great on its own; with the curriculums designed by Preface, students can expect to have an even more exciting journey in programming anytime, anywhere!