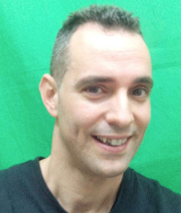 This is a guest blog by MIT Master Trainer Jose Luis Nez
Last Friday, we ran an Android App Development workshop using MIT App Inventor with students of the Master de Profesorado de Enseñanza Secundaria at Pablo de Olavide University in Seville, Spain. These students are future Spanish teachers so the interest was impressive.
We discussed the benefits of using MIT App Inventor for Computational Thinking (CT) development and increasing the students motivation. We learned how to make simple applications and a method to apply the use of the tool in class.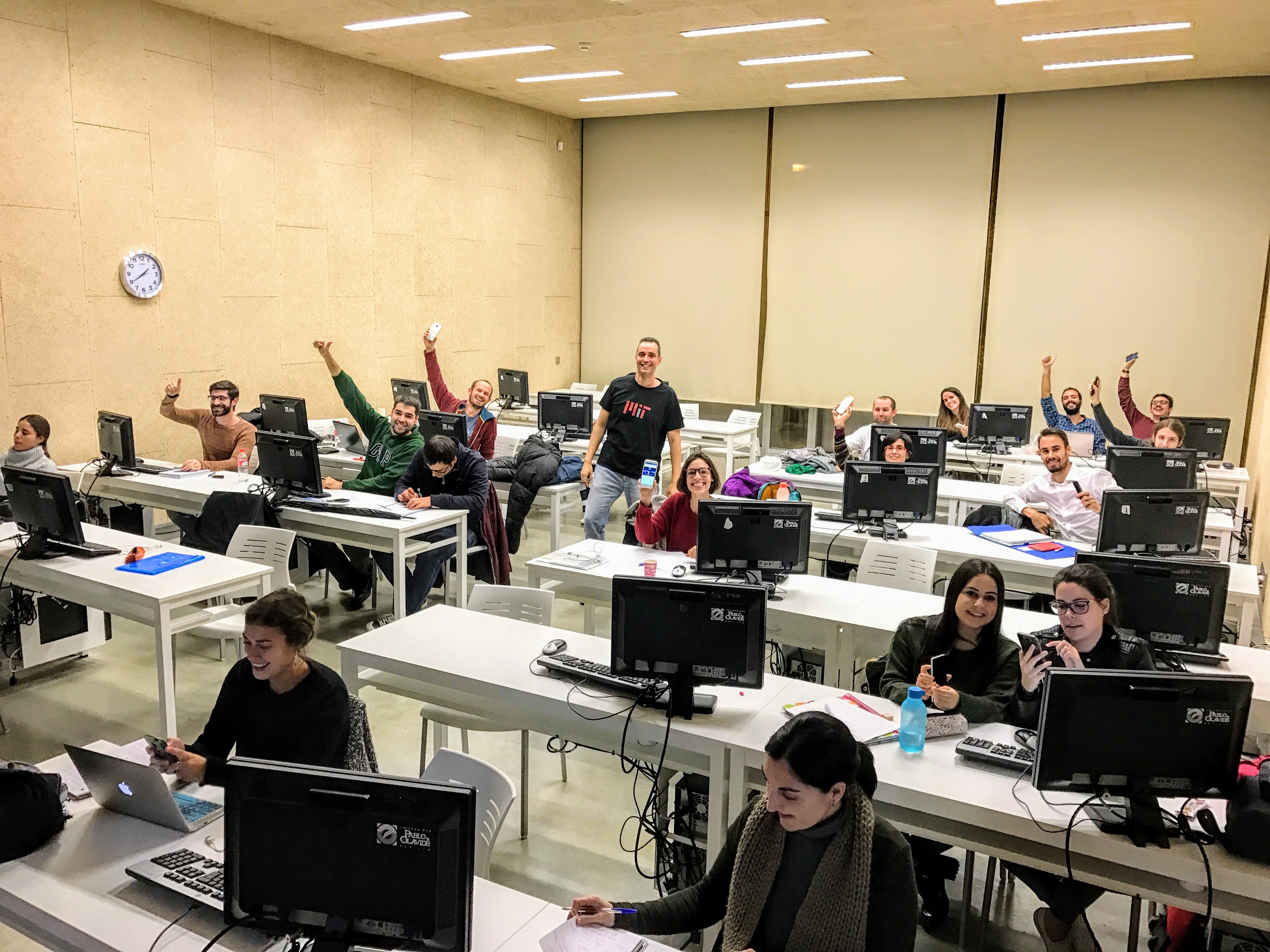 From App Inventor España, we would like to thank Pablo de Olavide University and its teacher D. Antonio H. Martn Padilla for betting on the use of this tool for the production of digital content within the framework of educational innovation.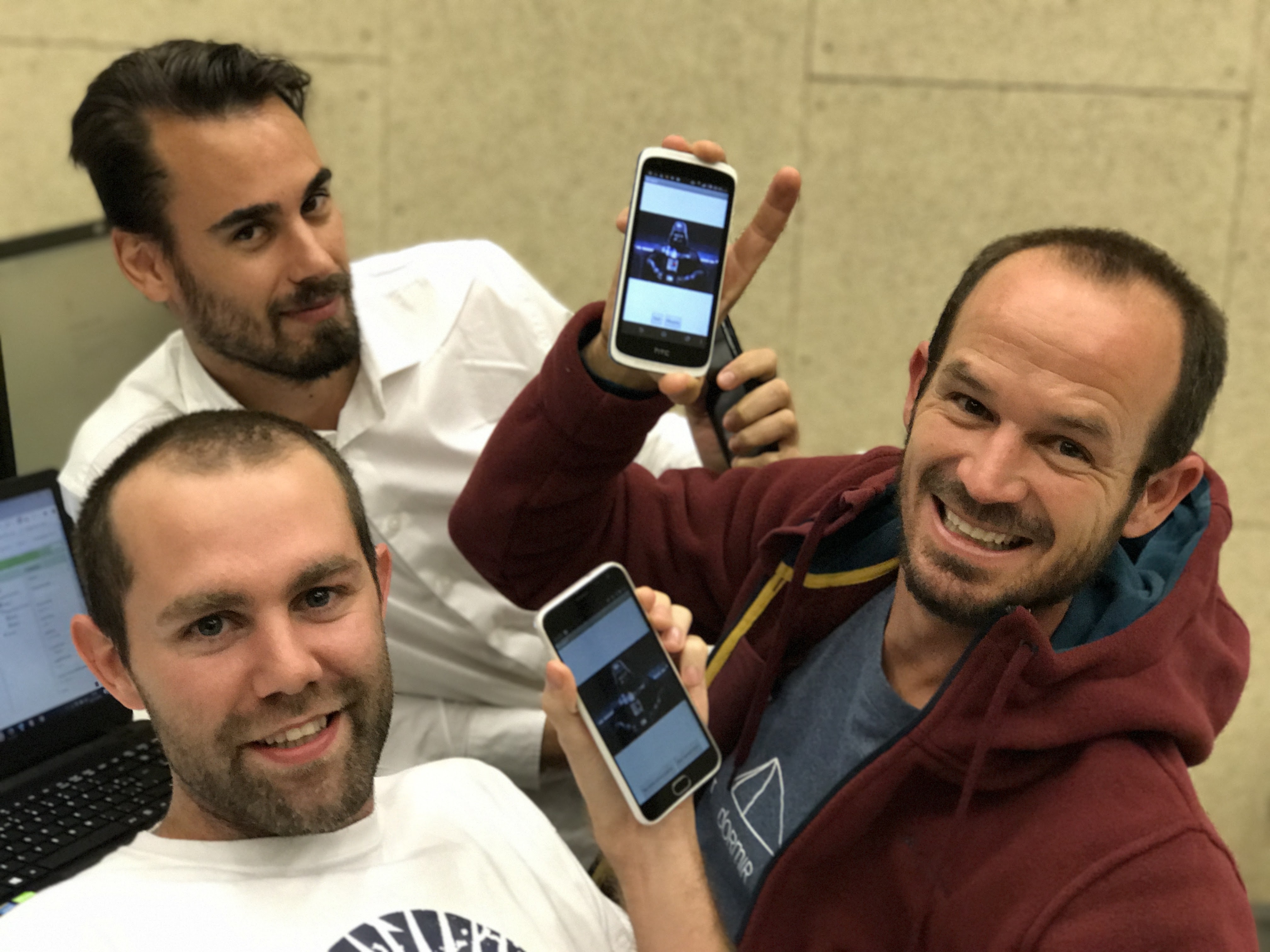 MIT Master Trainers team are aiming very high by introducing MIT App Inventor as a transversal tool in the teaching-learning process of any subject. Undoubtedly, this is a motivating element for students that fosters teamwork, the development of Computational Thinking and the creative expression of solutions to common problems.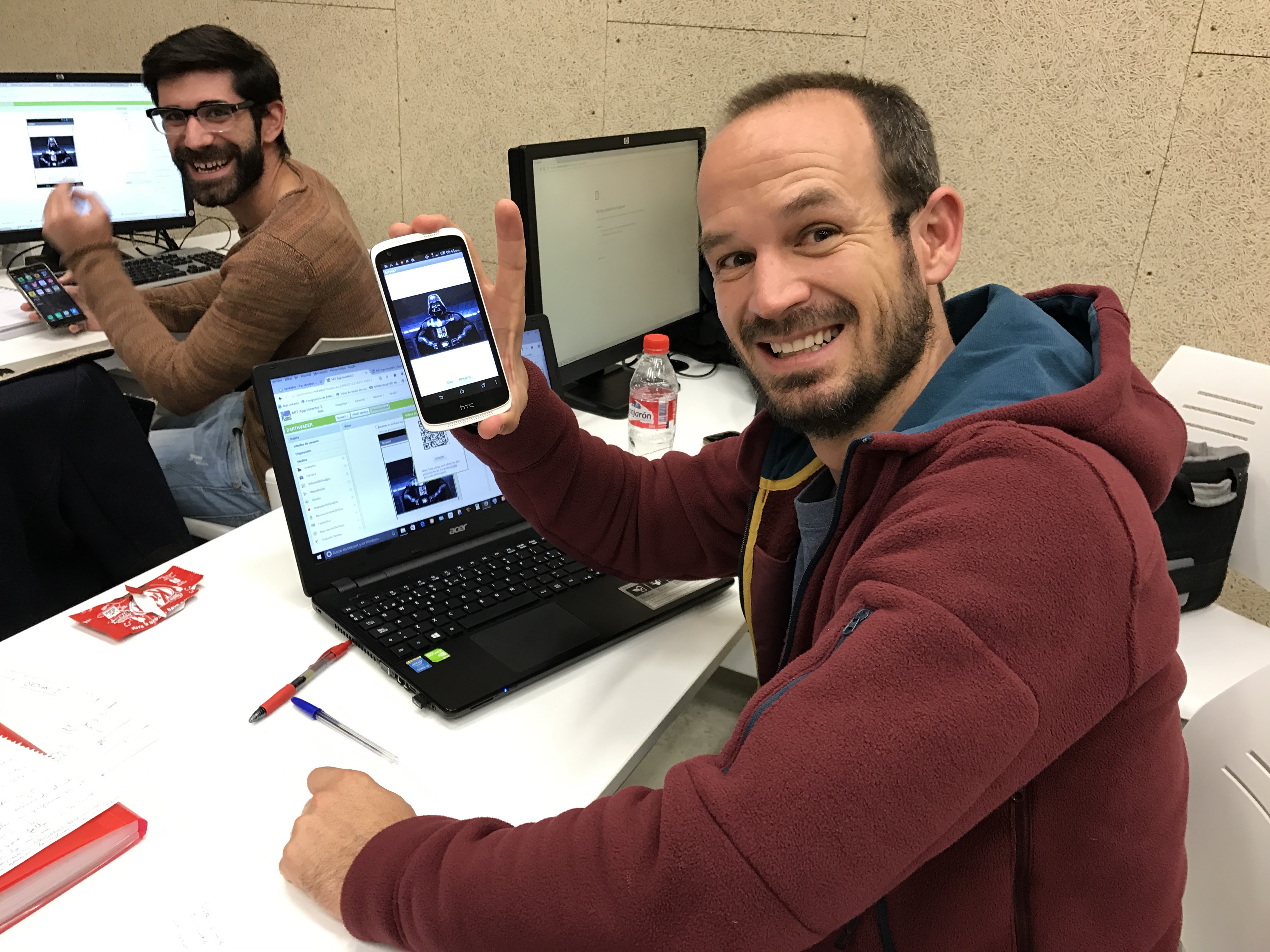 If you are interested in holding a workshop at your university, institute or school do not hesitate to contact any of us through the official MIT website.
José Luis Núñez
@twajoseluis