MOSTEC, the MIT Online Science, Technology, and Engineering Community program, allows rising high school seniors the opportunity for academic study in several areas of STEM during the summer, followed by several months of enrichment activities during the fall of their senior year.
Students choose to focus in one particular area, such as AstroPhysics, Aeronautical and Astronautical Engineering, and Mobile App Development. This July, MOSTEC participants took online classes in their chosen area for the entire month, then met as a larger group for a week of continued academic and social interaction in early August.
I had the opportunity to meet some of these talented young people during their week of residence at MIT in August. The Mobile App Computing class met all week refining apps that they had worked on virtually throughout the summer. Each student created their own app, and the entire class worked on a group app together.
Andrew McKinney, Director of Software Development for MIT App Inventor, and three visiting students - William Byrne from Northwestern University, and Sauce and Andy from Hong Kong Polytechnic University - spent time with the class showing them the new Bluetooth Low Energy extension for App Inventor that allows users to create apps to interact with connected devices. Students got to see some neat demos of an app that tracked breathing capability by connecting to a spirometer, a bluetooth LE chat app, and an app that checks when a pill bottle is opened and closed.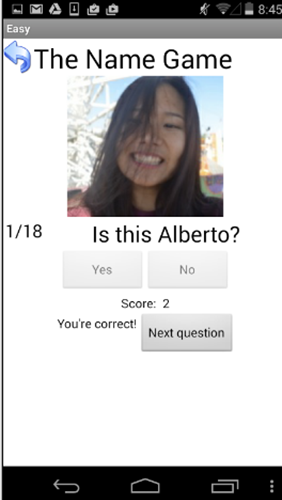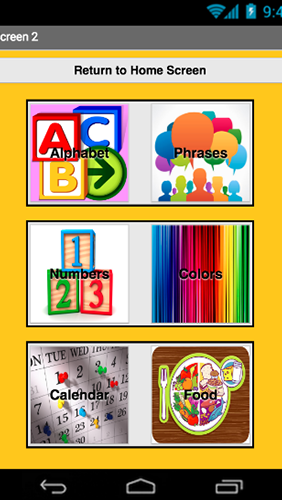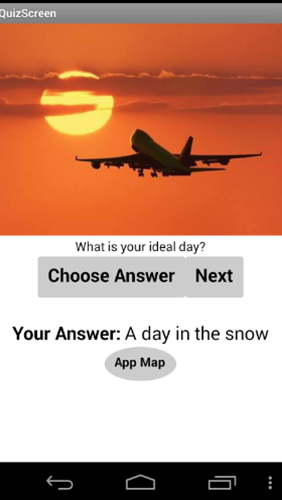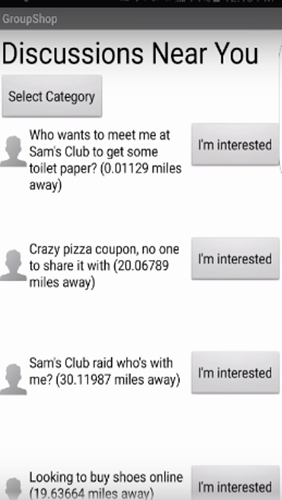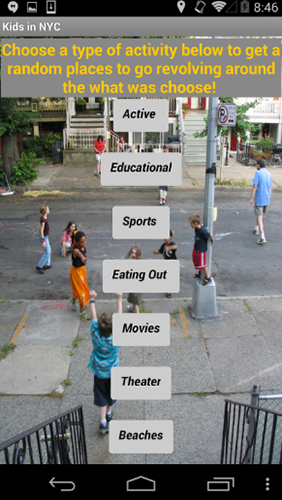 The final day of the week, each MOSTEC class presented their work to the larger group. The Mobile App Development students presented on MIT App Inventor, the social impact of apps, and then demonstrated the apps they had created as part of the program, using App Inventor.
The group project, The Name Game, was their method of learning each others names as their initial interactions were all virtual. The app enabled them to learn about each other before meeting face-to-face and also meant they had to collaborate to design, build, and test the app.
There were many other interesting and unique apps demonstrated by the MOSTEC students. Here is a sampling of some of the apps:
Read it, Write it, and Speak it! (Spanish Version), by Stacy Manrique, teaches the Spanish alphabet, some basic Spanish phrases, numbers, colors, months and days, and food. Besides teaching vocabulary by simply displaying the words translated to Spanish, it also allows the user to hear how words are pronounced. Additionally, it teaches users facts about the Spanish language and culture.
Where Should I Travel?, by Sara Kolbehdari, is a neat app that quizzes the user in order to determine where they should travel. After answering a series of questions, the user gets to see what is the optimum destination for their next travel experience. The user can then view the destination on a map.
Costco Wholesale+, by Pablo and Willy, connects shoppers with similar interests so they can partner to take advantage of bulk discounts. Users can search for like-minded shoppers by category, then see a thread of posts and contact each other via text.
Nicole Diaz and Melissa Aguirre used their extensive knowledge of the Big Apple to create Lets Go NYC! The app allows users to search and choose activities to do in New York. Aside from providing information about the activity, the app also provides directions to the activity. Users can search by age group and then by activity types. No way to be bored in NYC with this app!
All the students apps presented showed creative and thoughtful planning and implementation. They showed poise and enthusiasm for app creation and entrepreneurship.