This is a guest post by Boris Yarmakhov.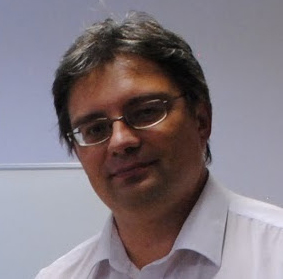 Mobile Apps Academy web site - http://appinvent.ru was launched in Russia in December, 2015. The site is intended for Russian speaking school teachers who plan to teach development of Android apps with MIT App Inventor. The site contains manuals, presentations, lesson plans, a curriculum and media files, which a teacher might use to start teaching MIT App Inventor in their classroom. The materials can also be used by independent learners. Two initial cohorts of Russian teachers have already been instructed using the website materials. Several webinars and teacher training events were held this year and often was heard the question What is next? from teachers. So the Mobile Apps Academy website just announced a contest for Russian middle and high school students for the best app developed with MIT App Inventor. The contest committee will select the best project, taking into consideration its idea, design and code. If enough submissions are received, junior and senior subdivisions will be created. The deadline for submissions is May, 2016. The winner will receive a Samsung tablet as a prize.
В декабре 2015 г. в России был запущен веб сайт Академия мобильных приложений - http://appinvent.ru/ . Сайт предназначен для школьных учителей и всех тех, кто хотят научиться разработке мобильных приложений для Android с помощью MIT App Inventor. На сайте находятся рекомендации, презентации, разработки уроков, учебная программа, а также мультимедийные файлы, необходимые для того, чтобы начать преподавать основы MIT App Inventor в школе. Две первые группы российских учителей уже прошли обучение на основе материалов сайта. Кроме того, на сайте можно найти информацию о конкурсе для российских школьников на разработку лучшего мобильного приложения для Android, созданного с помощью MIT App Inventor. Конкурс продлится до 15 мая 2016 года. Его победителя ждет планшет от компании Samsung.