App of the Month Winners 2017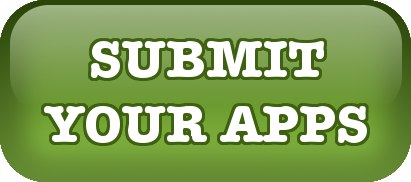 Congratulations to the December youth winners!
Simple Rubik
by Hy Nguyen
Nyan Cat vs Evil Nyan Cat
by Gavin Nguyen
Learn RSA
by Sofia Flynn
Talking Calculator
by Abdullah Sabahat
This is Hy's second time winning AOTM with a simple, clean puzzle game that features unlockables and hours of fun play, while teaching the player how to solve a Rubix Cube. He is an American high school junior with aspirations to become a full-time game developer.
Gavin, a 14 year old American student, built this app as a class project. He describes himself as "a boy" and "not that tall". His app is a game based on the orientation sensor in which the good cat must run from the bad cat while collecting coins.
Sofia is an American high school junior from Georgetown. She enjoys math, especially the math involved in cryptography, and created this app to help people learn the RSA encryption algorithm. She plans to pursue a future career in mathematics.
Abdullah is 8 years old, and a third grader in Pakistan. He loves robotics and programming and describes himself as having a passion for programming. His talking calculator app allows a user to multiply, divide, add, or subtract any two numbers.
Congratulations to the December adult winner!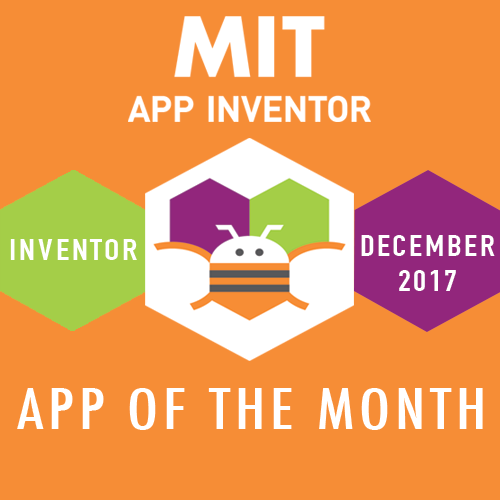 Santa's Helper
by Teddy Brask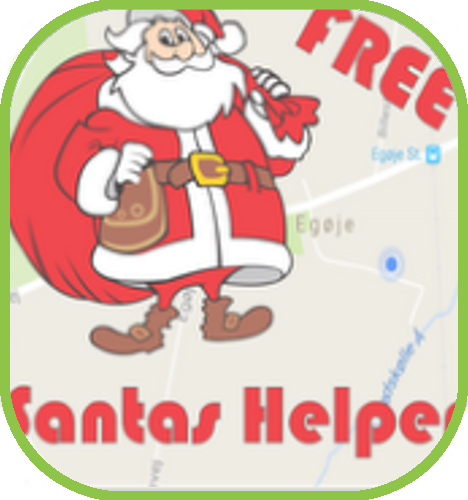 Teddy Brask, a repeat AOTM winner, creates apps as demonstrations for his own computer science classroom in Denmark. His app is based on the popular game Pokemon Go--a location-based game that allows users to "pick up" gifts near them.
Congratulations to the November youth winners!
Blocky Fall
by Scott Driver
Jet Mania
by Sachintha Senanayake
Book to Give
by Viswanath Kasireddy
Buttons
by Dylan Yu
Scott, a student in the UK, has been dabbling in programming for about a year. He built Blocky Fall as a challenge to make the most professional looking app that he could. He considers himself a young entrenpreneur. His game is a twist on the classic Space Invaders, with its own flair.
Sachintha's game, Jet Mania, was developed for the Young Computer Science of 2017 prize in Sri Lanka. He started programming around 10 years old. Now, at 13 years old, he already has grand plans for the future: to study at MIT.
Viswanath compounded his love for books with his love for technology by creating an app that allows anyone to request or donate specific books. He is a high school senior in the USA who plays the clarinet and works on hobby projects during his free time.
Dylan's game, Buttons, comes with no instructions, instead challenging the user to learn the rules of the game by playing it. He is a senior in high school in the USA, and hopes to become a video game developer.
Congratulations to the November adult winners!
LogBook
by Yung Kai Wing Johnny
Fish Tank
by Dan Cameron
WeatherApp
by Teddy Brask
Plant Report
by Pradeep Nayak
Johnny, a quantity surveyor in Hong Kong, is a cancer patient looking at retirement soon. He values time, and wants to create useful apps for people to be able to manage their own time more effectively.
Dan, who sometimes goes by Rex Barker, is a Swiss engineer who built this app as part of experimenting with Lego robots. He runs this app on an old, defunct tablet continuously on his desk. He has two boys and enjoys both robotics and baking with them.
Teddy is a computer science teacher in Denmark. He spent 30 years as an IT consultant, and has been living with cancer for the past three years. He created this Weather App to show his students an example of a "real-world" application.
Pradeep is an executive in India. He created this app for SCADA data monitoring. Though it is specific to a certain powerplant, this app is a great tool that could be easily adapted by anyone who needs to monitor data.
Congratulations to the October youth winners!
HitTheDot!
by Nicolas Proske
Alphabets for Kids
by Manan Jindal
Rescue Animal Helpline
by Ashnidh Khandelwal
Fast Chat
by Danish Hakim
Hailing from Germany, Nico spends his time snowboarding and biking. He enjoys gaming, and his app is a simple, clean, entertaining game.
11-year-old Manan from India created this app for small children to learn the alphabet. Computers are his passion, and he recently has moved from just playing games to creating new games of his own.
Ashnidh, a student in India, loves coding, and created this app to help him advance his programming skills. He loves dance and gymnastics. His app identifies animal rescue shelters along with their contact information.
Danish, a student from Malaysia, created this app to explore usage of FirebaseDB. His app allows users to create accounts, add friends, and chat privately with each other.
Congratulations to the October adult winners!
Soccer Autoplay
by Teddy Brask
Barrel Organ
by J.M.Beltrán Urcelay
Binary Converter
by PixiiBomb
Niss War Angel (天使軍團)
by SZY
A teacher from Denmark, Teddy created this app for his middle school students as part of his teaching material. His soccer "game" is entirely automated, and the user needs to change properties within the app to create better or worse players.
JM is a retired teacher from Spain, who felt nostalgic about old musical instruments. He made this app to enable easy creation of simple songs.
Nicholette Liguori, better known as PixiiBomb, is an avid gamer, app developer, artist, designer, singer, cosplayer, and more. She created this app to help a fellow classmate with his own programming troubles.
SZY is a teacher who found that his students loved strategy puzzle games. He developed this standalone tower defense game for his daughter.
Congratulations to the September youth winners!
3 Steps
by Hy Nguyen
Mood Mediator
by Annika Huprikar
Under My Wing
by Girls Who Code Club GHS
Duel of Pixels
by Braden Inman
Hy, a high school student, created 3 Steps to challenge his programming skills and cultivate his interest in video game development. His simple, elegant math-based game features unlockable collectibles as rewards.
A rising sophomore at Deerfield High School, Annika is deeply involved in school activities, clubs, and sports. She created Mood Mediator for teenagers to be able to seek support, advice, and counseling confidentially.
Cassandra Marcussen, Michelle Woo, Melissa Woo, Julia Marcussen, Nithya Shenoy, Ruya Maredia, Isabella Harrison, Mira Lukazik, Miriam Ojjeh, and Natalie Ito developed this app as a resource for victims of abuse.
A freshman studying Computer Science at Boise State University, Braden studied App Inventor in high school and loves anything science or tech related. His app, Duel of Pixels, is a turn-based fighting game featuring character creation, level selection, currency, and upgrades.
Congratulations to the September adult winners!
TicTacToe
by Jörg Kowalski
Excel Cheat Master
by Jamie Lim
Numbers Puzzle
Hiu Chee Keong
forKids
by Vladimir Herrera
Jörg, a cardiologist from Germany, created his own version of the popular game as a "brain training" exercise. He has been dabbling in programming for quite a while, starting with Turbo Pascal.
Jamie, a business analyst from Malaysia, created this app to help herself and others quickly locate the Excel tips and tricks people need to make them more productive.
Hailing from Malaysia, Hiu created this app to cultivate his hobby of programming, which he says helps sharpen his mind. Numbers Puzzle is a game with multiple levels in which number blocks need to be swapped to their appropriate places.
Vladimir, a teacher from Venezuela, created forKids for his niece, who loves painting and music. His app has four educational minigames for preschoolers that can be played in both English and Spanish.
Congratulations to the August winners!
Youth Winner
Adult Winner

Save Water Save Lives
by Soham Joshi
NiMa
by George Vakalis
Seventh grader Soham is passionate about math, science, and technology. His SWSL app educates people about the global water crisis and encourages them to save water in their everyday lives.
Multi-time winner George from Greece got hooked on App Inventor by his child. He enjoys making simple fun apps, like Nima, where the player has to stay between the lines avoiding touching them or cross them for as long as he can.
Congratulations to the July winners!
Youth Winner
Adult Winner

Lorne Park Secondary School
by Justin Xu and
Frank Yan
US Citizenship Test
by Humberto E. Franyie
Students Justin and Frank created this specialized app to provides basic, daily, and urgent information to the Lorne Park SS community in Canada. They love to experiment with new things, especially in terms of coding and designing.
Humberto came to the US from Cuba five years ago. He became a US citizen this year, so to help others to achieve their dreams, he decided to create this app to "give back all the blessings I have received from this beautiful country".
Congratulations to the June winners!
Youth Winner
Adult Winner

SEchat
by Matthias Rosezky
AnTo
by George Vakalis
Labeling himself as "just another guy from the Internet that loves to experiment with App Inventor", Matthias, a high school student from Austria, created a chat program with AES encryption.
George, a Greek Computer Science teacher, created a minimalistic, fun, easy to use game. The player has to match the color of his ball to the same color of the other balls. It's addictive!
Congratulations to the May youth winners!
North America Map Quiz
by Raquel Gutierrez
and Kimmy de la Garza
Checkin123
by Wen-Chi Chiang
Yatziri
by Diego García Ludewig
Daily Quotes
by Miranda Lopez
and Regina Romeu
12th graders Raquel and Kimmy took a school assignment to a whole new level with their North America Maps Quiz app. Test your knowledge of Canadian, Mexican, and US states and capitals, all while enjoying listening to the respective national anthem!
Wen-Chi, from Taiwan, made an app to check in with your friends and family. You can send people your current location via email, or use the app when you are lost.
Mexican student Diego decided, since there is no virtual assistant for Android that does not belong to Google, why not create his own standalone app? Speak your commands and the app responds.
Daily Quotes is an app meant to help others by boosting their mood with inspirational quotes. Miranda and Regina like helping others, so they made this app where you select quotes according to your mood.
Congratulations to the May adult winner!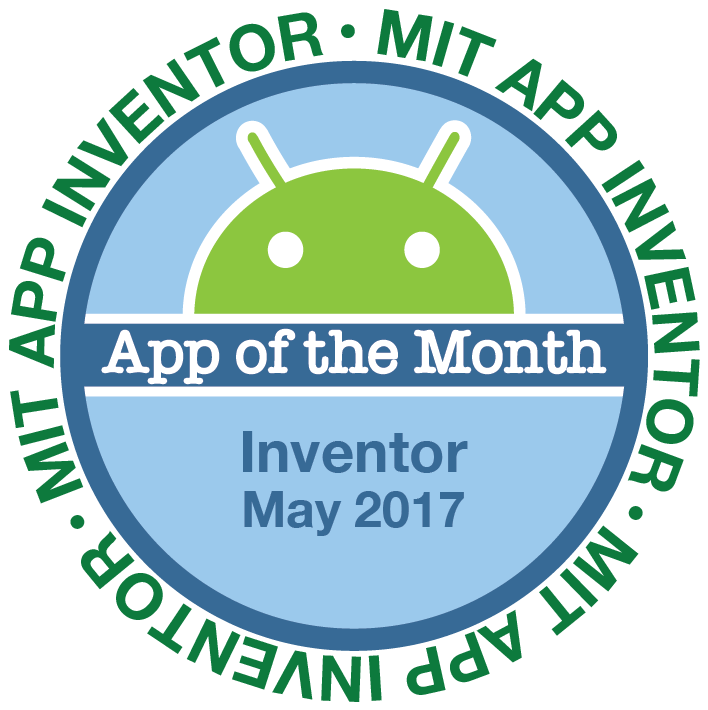 Simple English
by Danilo Santos de Oliveira Sampaio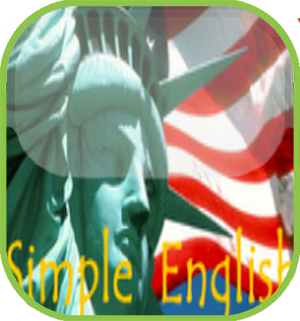 Brazilian Danilo wanted to make English more accessible for beginners, so he made a comprehensive app to teach basic English words and help learners practice their English pronunciation.
Congratulations to the April youth winners!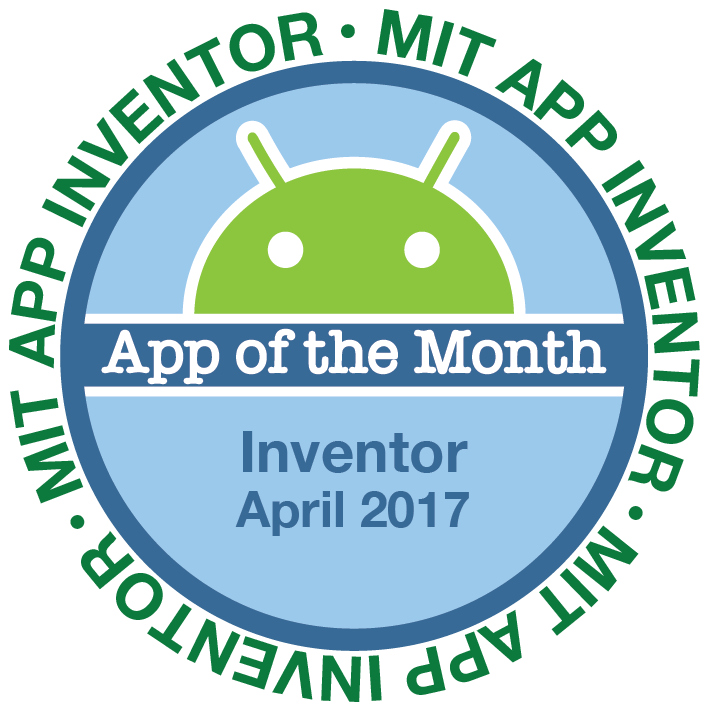 Truth or Dare
by Jacob Palacios,
Sean Mcquerrey,
Logan La barge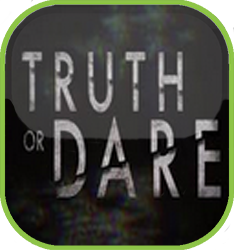 7th Graders Jacob, Sean, and Logan made the traditional schoolyard game digital and mobile for their school project.
Congratulations to the April adult winners!
World Radio V1.0
by Victor Positan
Inverse & Cramer's Calculator
by Rini Hafzah Binti Abdul Rahim
Resistor Color Code
by Soha Odahn
Playbook
by Gale Fulton
Romanian-Canadian Victor made his radio app to reflect his passion for music.
Victor used to play music in clubs and events; his stage name is DJ Buddy Vic.
Rini, a lecturer from Malaysia made an app to help her students solve simultaneous linear equations by using the Inverse Method and Cramer's Rule.
Palestinian IT teacher Soha made her Resistor Color Code app for 2 reasons - to show her students that App Inventor is fun and practical, and to provide her students with an app in their hands to calculate the value of the resistors.
Gale Fulton's first attempt at writing an app worked out well. His love of sports led him to make his own football video game app. Sharing it with others, he realized he was on to something!
Congratulations to the March winners!
Youth Winner
Adult Winner

All in One Vocal School Assistant
by Khalid Abdalla
CobU
by Dimitrios Chatzifoteinos
Austrian 9th grader Khalid's first time programming proved successful with his all-in-one app to help students stay organized at school.
Dimitrios, a lawyer from Greece, made this calculator app with blind and visually impaired people in mind. The user interface is specially designed for ease of use.
Congratulations to the February winners!
Youth Winner
Adult Winner

Slider Game
by Amogh Chaturvedi
Veterans in Crisis
by Jeanmarie Lerner
11 year old Amogh loves logic games and wants to inspire others to love them as well. His Slider Game app is a well-executed version of the classic tile swap puzzle game.
Self-described old coot and retired Army pilot Jeanmarie Lerner created Veterans in Crisis to connect veterans in need with the resources that are available to them, using location services on their phone or tablet.
Congratulations to the January youth winners!
Dice
by Anson Savage and Tyson Seable
Spell Bind
by Param Thakkar
Pictionary 2.0
by Cameron Mitchell
& Jacob Michalski
Grand Quiz
by GK Rahul Khanna
Two cousins who "love being nerds and programming apps", Anson and Tyson have made a simple but elegant dice app. Choose how many dice you want and roll away!
Canadian 7th grader Param created Spell Bind, a very helpful companion for studying spelling. The app says words out loud and you get to spell them. It tests you, tracks your score, and also has a "Learn" feature.
A team of hardworking students from New York who love technology with a passion created a Pictionary play and pass app. Test your drawing skills with your friends!
15 year old Rahul created Grand Quiz as a resource for Indian students to prepare for national exams. The quizzes test general knowledge, so they are useful for anyone in the world!
Congratulations to the January adult winners!
Memorama
by Rodolfo Diaz
Black and White
by George Vakalis
Speak and Spell
by Luke Aaron
EmergencyAlert_SMS
by Ashok Verma
App Inventor enthusiast Rodolfo, from Mexico, made this memory game with a Christmas theme. Match the tiles to win the game!
George, who loves his job teaching Computer Science in Greece, made his own game where the user must avoid spikes to gain points. Not easy, but fun to play!
Speak and Spell is the perfect app for anyone who struggles with spelling certain words or is dyslexic. Luke from the UK made this app to check spelling and definitions of spoken or typed words.
Retiree Ashok created his app to help victims of crime who are unable to communicate about her/his plight. Just pressing or button or shaking the phone prompts the app to send texts with GPS location information automatically to 3 contacts.