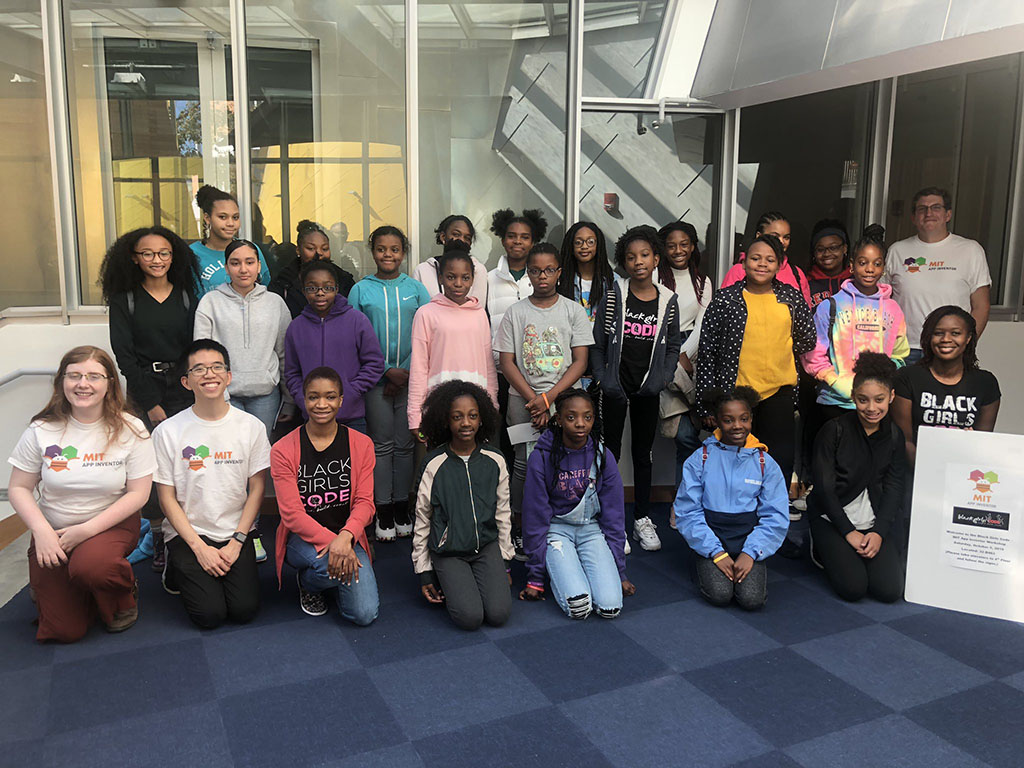 On Saturday October 5th 2019, MIT App Inventor team had the great pleasure of hosting the Boston branch of Black Girls Code at MIT CSAIL. 24 bright-eyed young women beaming with enthusiasm, arrived at the Stata Center eager for an early morning of playful discovery and intense technology immersion. Most of the visiting students were middle schoolers, some of whom travelled surprisingly all the way from Washington DC and New York state.
The MIT plan for the day consisted of taking the students on a tour of our Hour Code tutorials and then giving them free time at the end of the workshop to do one more tutorial on their own, extend any of the apps they designed or to create completely a new app of their own. The workshop was led by three of MIT App Inventor's dedicated UROPs: Tommy Heng '22, Murielle Dunand '20 and Viktoriya Tabunshchyk '23.
Each UROP took the lead on a different part of the workshop and each covered a tutorial: Hello Codi, Talk To Me and Digital Doodle. The UROPs did a fantastic job of gently introducing the students to the interface and coding nuances of MIT App Inventor. They did so in a highly interactive Socratic fashion, asking the students questions to make sure that everyone was able to keep up and no one was left behind. The staff members of the MIT App Inventor team (Karen Lang, Selim Tezel, Jeff Freilich) were on the sidelines walking around and providing individualized help to students as needed.
At the end of the workshop, the visiting students were given the opportunity to present their projects in progress. There was much ingenuity, and creativity (and even keen humor) in the apps students created. Several students expressed astonishment in reflecting that over the course of a few hours they had become such confident mobile app programmers. At the closing of the workshop, the event organizers and the MIT App Inventor team were delighted by the impressive progress of the visiting students and expressed hope to make the event an annual occurrence.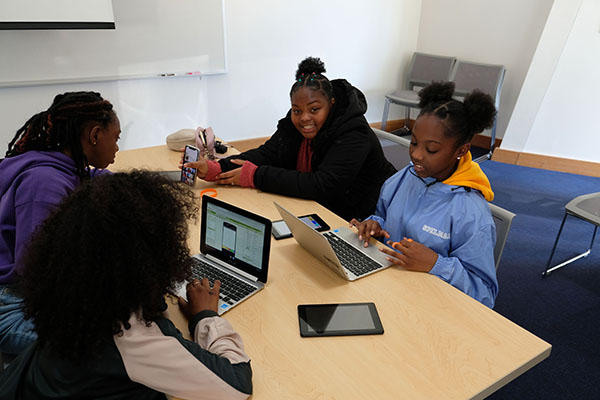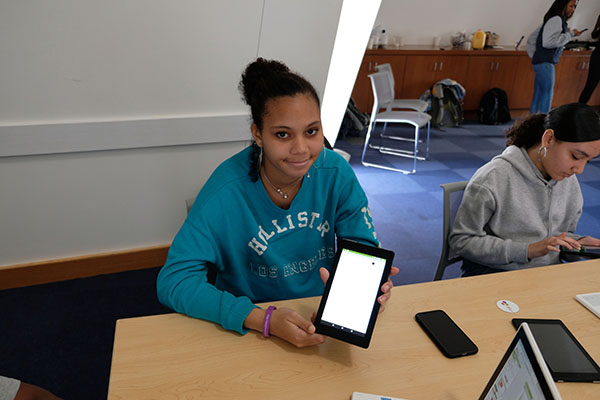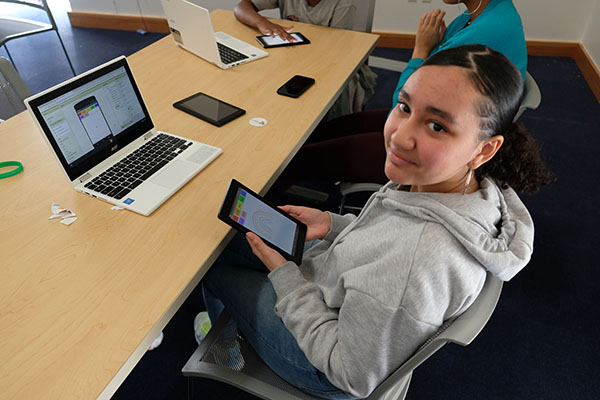 If you would like to learn more about Black Girls Code you can check out their website www.blackgirlscode.com or follow them on Twitter: twitter.com/VolunteerBGCBOS