The App Inventor Summer Camp I Wished I Had as a Child
I have had a wonderful time helping at a summer camp at St. Paul's Co-educational College in Hong Kong. The camp was all about coding, innovation, sustainability, and a dash of friendly competition. The theme was to promote and improve double-decker trams, the greenest public transport in Hong Kong. Students learned App Inventor and programmed an app to help solve a problem with tram taking.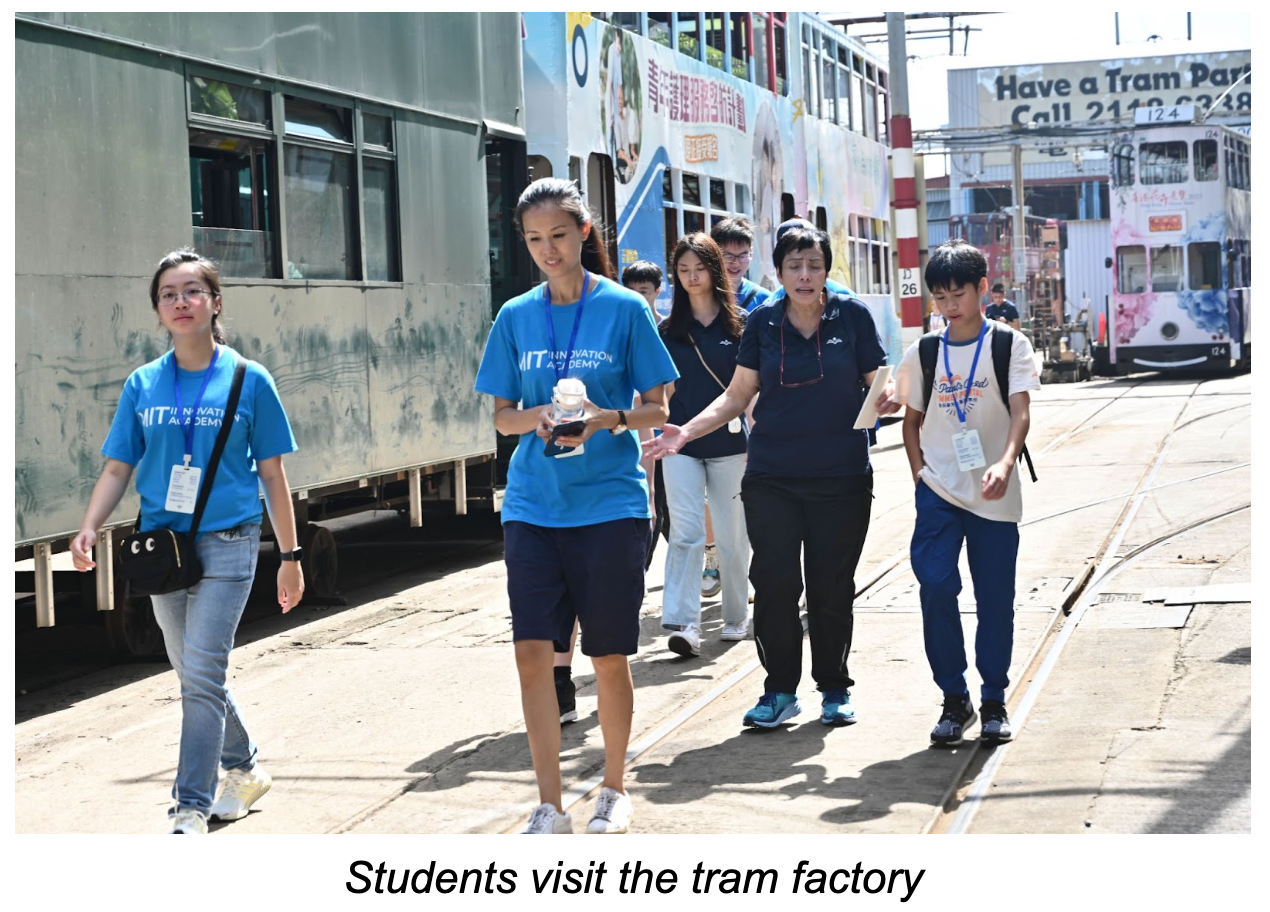 The camp kicked off with a team-building exercise. Students turned up their creativity, brainstorming names and building artifacts that represented their teams. The teams discussed the things their teams valued the most and signed a team contract. Some groups wanted to go all in and win big, while others wanted to do the minimum. These were all okay — the key was to have fun and learn something along the way.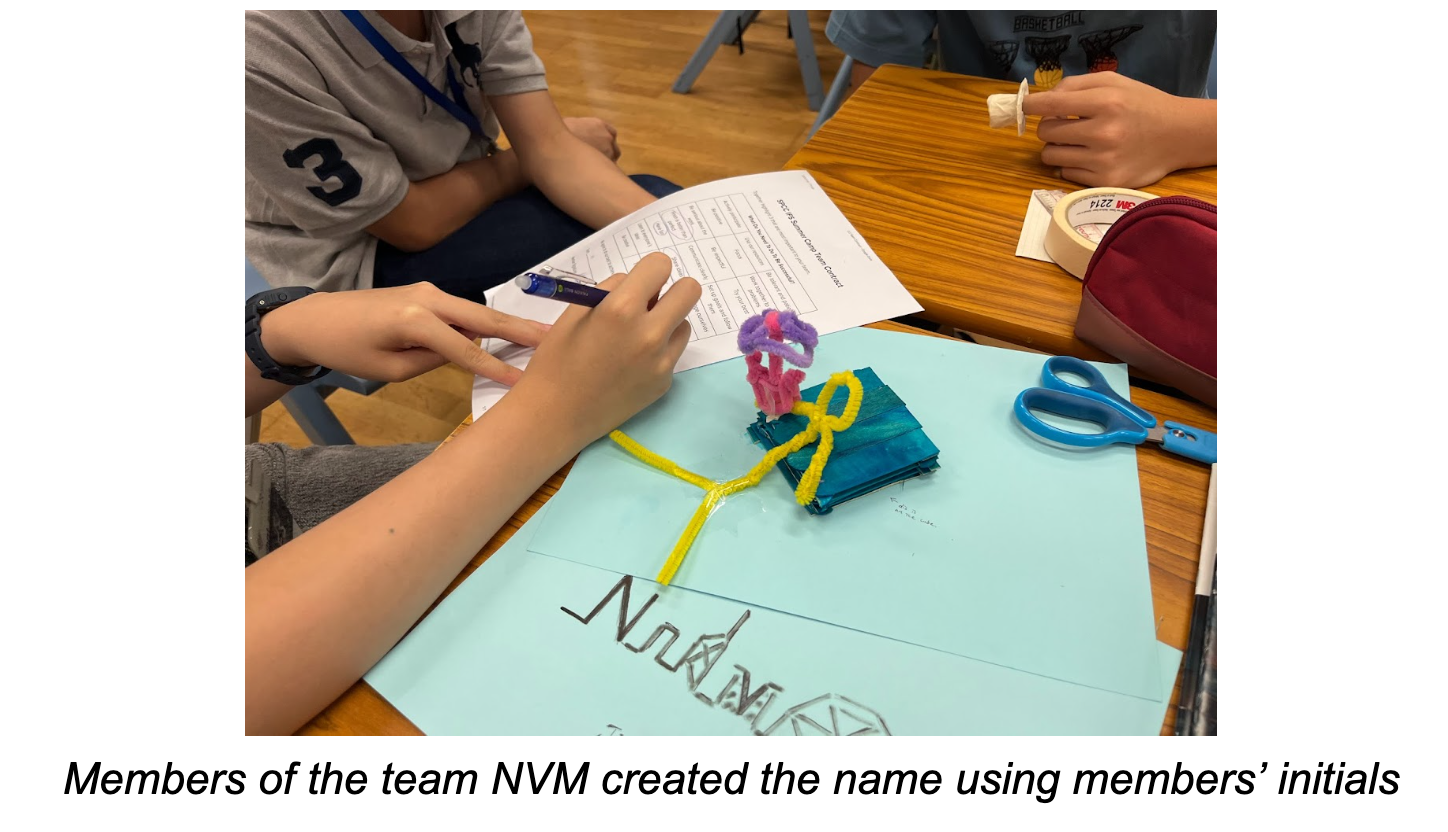 Students learned about design thinking. During the empathy exercise, some students wore special glasses to experience what it feels like to be visually impaired. Others wore weighted jackets to pretend to be elderly with difficulty walking. Their challenge was to create an app that encourages people to take the tram more, targeting tourists, young students, older adults, and people with access needs.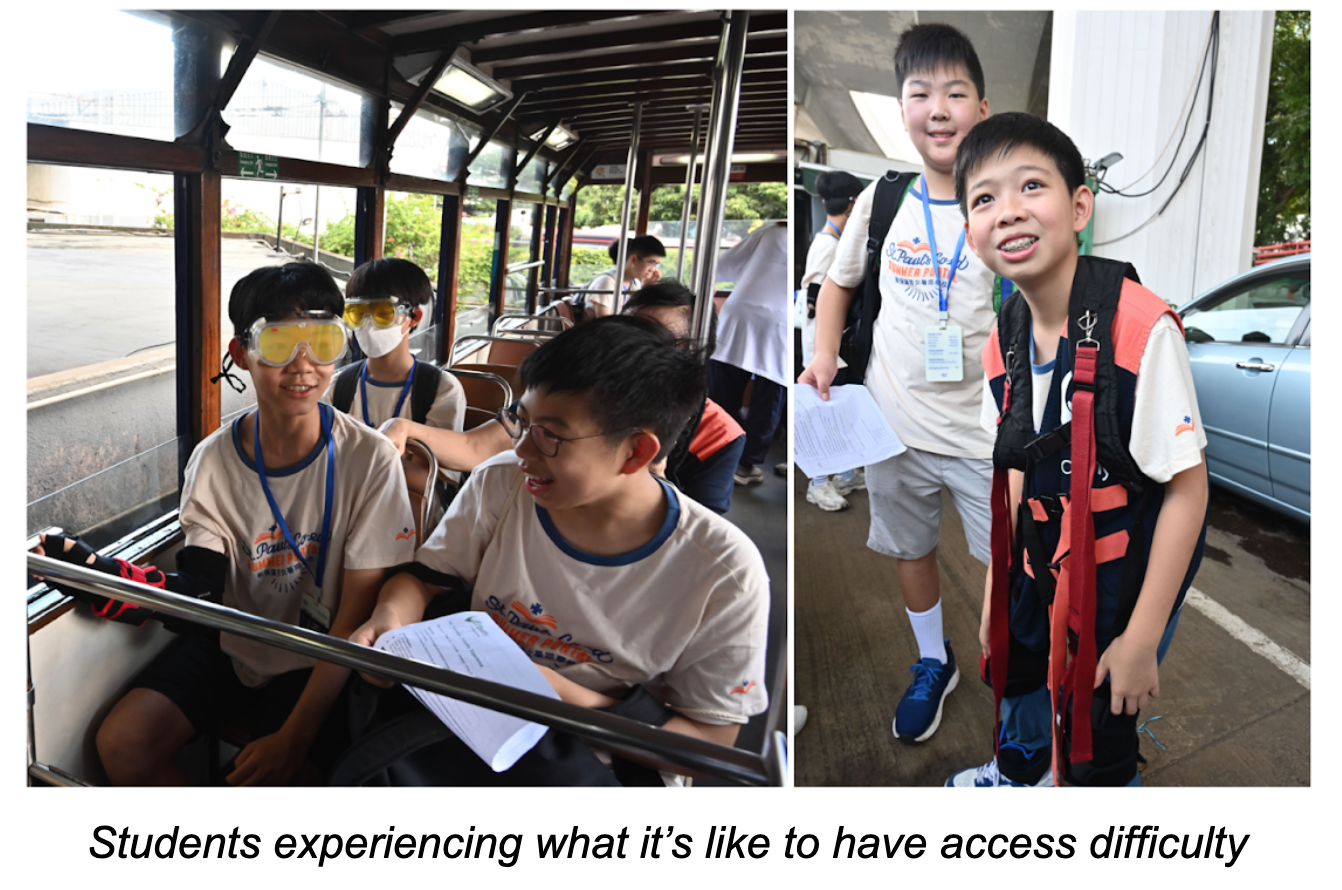 Students learned the basics of App Inventor, including map functions, data storage, getting data using APIs, machine learning, and chatGPT. They worked so hard and so well. Originally I thought we had too much material for them to learn, but it ended up not being enough! I'm very thankful for the App Inventor sidebar tutorials, which made self-directed learning that much easier.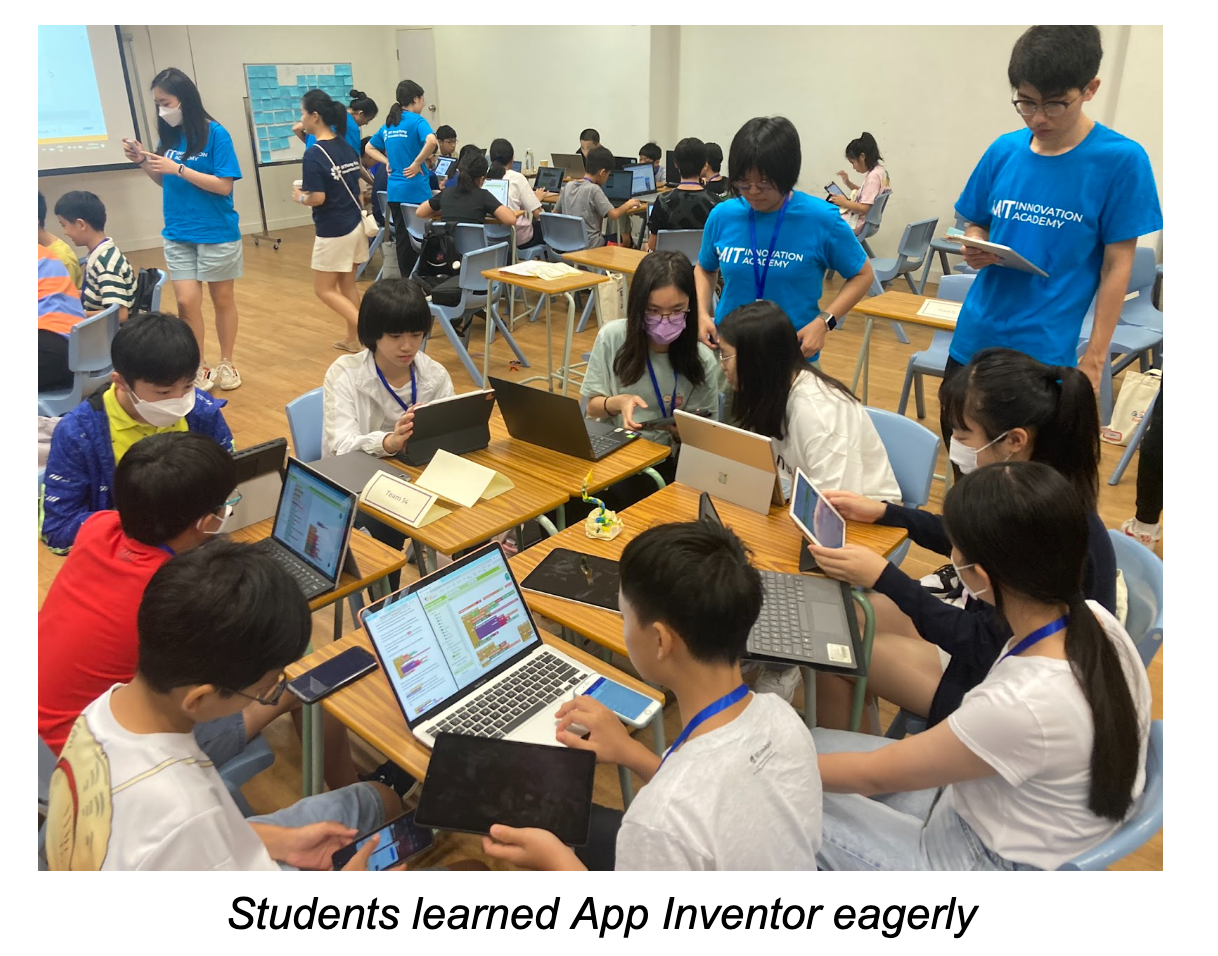 The students put what they've learned to use. Some apps were all about making commuting cool. Gamified challenges, rewards for using public transport, notification systems for drivers, and interactive maps showcasing accessible trams were just some ideas that zoomed around.
But coding prowess wasn't the only thing on the agenda. Our young learners got a firsthand taste of real-world entrepreneurship. They made presentations, recorded demo videos, and created boards for an innovation fair, all using the latest AI tools. They brainstormed, designed, and debugged together, creating a vibrant camaraderie that set the camp abuzz with energy. Students got up at 5 a.m. to finish their projects.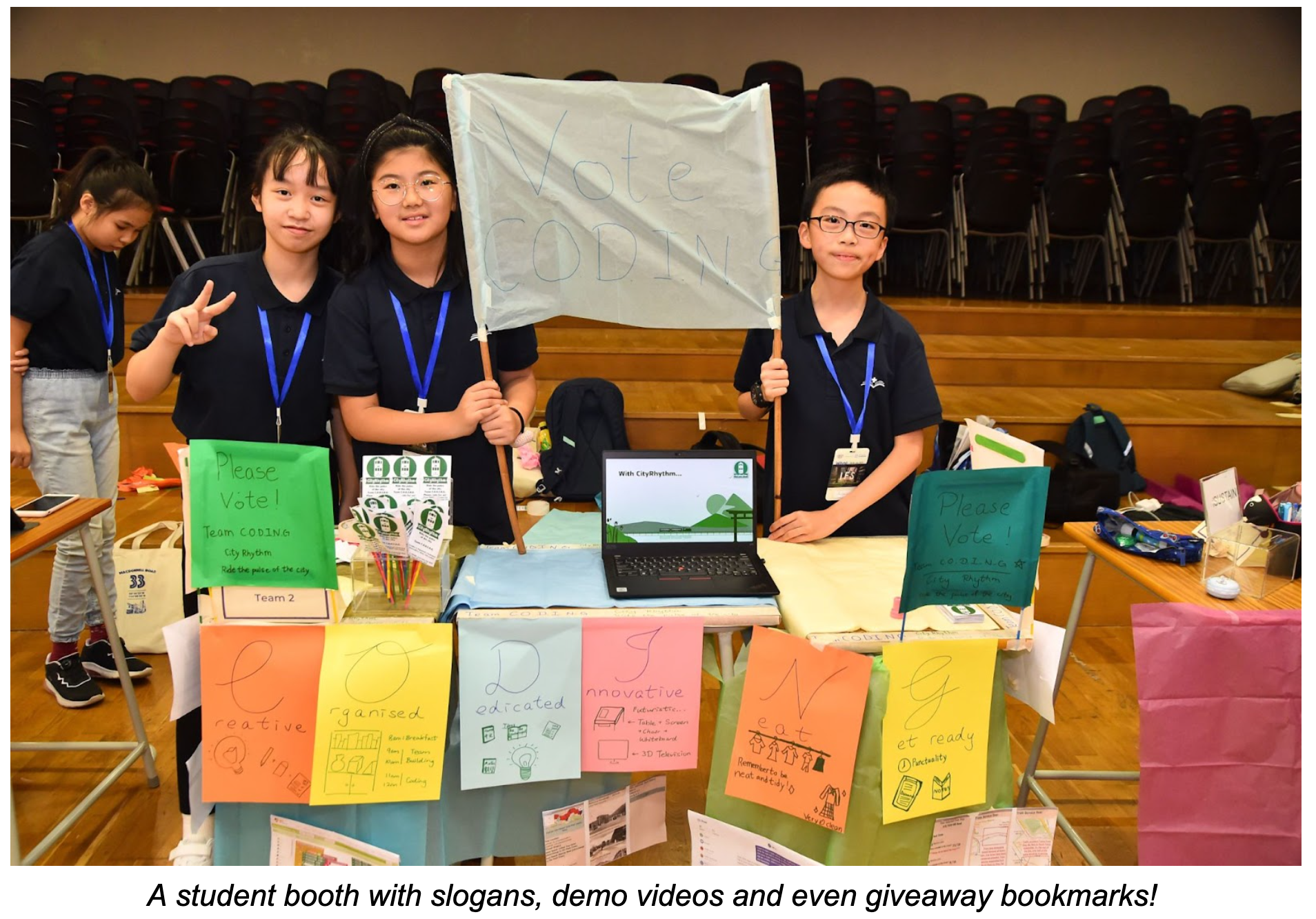 The camp finished with a spectacular fair that transformed the campus into a bustling tech trade fair. Each team proudly presented their apps to potential investors—aka the parents! Using tokens, parents "invested" in the apps they believed held the most promise.
The winning app is called Tramwise. It allows people to collect points by taking trams. These points can be redeemed not for coupons but for planting trees. The General Manager of Hong Kong Tramways was also among the judges, and he really liked the idea. He might just adopt it!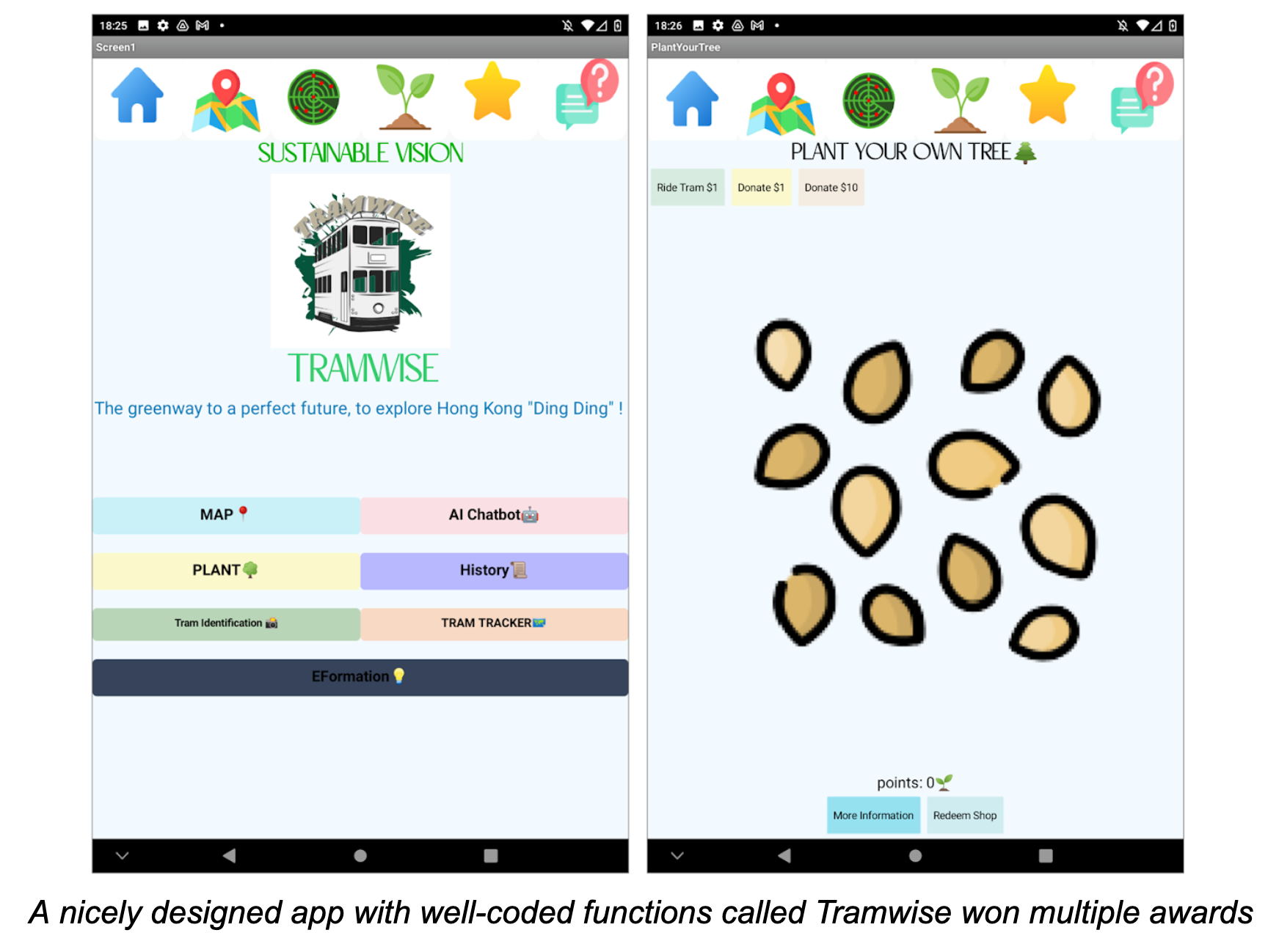 The camp was more than coding. The students discovered the thrill of tackling real-world problems, the power of teamwork, the value of dedication, and the importance of innovation with a purpose. That's computational action right there.