Tackling Trash with App Inventor at TechBoston Academy
On April 22, 2019, over 85 students from TechBoston Academy presented their STEAM projects at MIT's Stata Center. TechBoston Academy is a Boston Public School that has a collaboration with STEAM Studio and the MIT Edgerton Center. This year, TechBoston Academy has been piloting STEAM Studios with 9th grade students. The project the students engaged in was to enact a 21st century method of change to address a community issue of their choice. Solutions were in the categories of Artistic Expression, Building a Movement, Building Technology, and Policy and Journalism.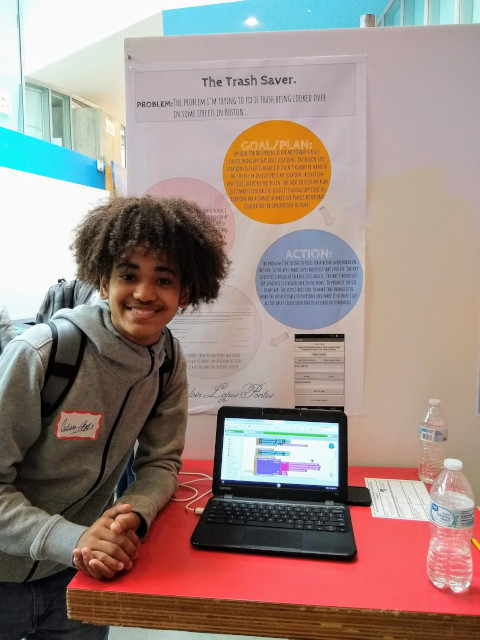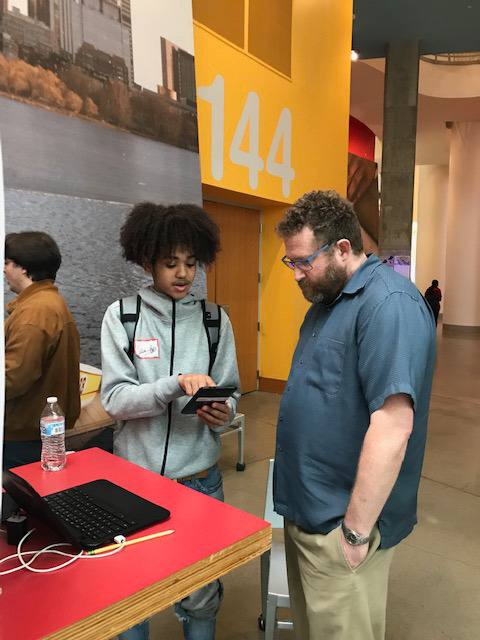 Calvin, one of the students, chose to tackle the topic of trash in his neighborhood. "I wanted to help my community because I feel like if we don't keep our streets clean, the areas overrun by trash might be seen as a slum or as a hood and I don't want my community to be perceived like that." Hence, for his project, he used MIT App Inventor to create an app where anyone could input the location where they saw trash in the neighborhood. Calvin envisions high school seniors cleaning up the neighborhood to get community service or partnering with a company to clean the trash. His instructor, Aaron Zaubi, runs the Engineering Lab at TechBoston Academy and said, "I was excited to see Calvin really take ownership of the space and his project. And when he got to work with outside organizations who were able to support him further, his project really took off." Calvin now is looking forward to the next STEAM project, making a working functional model of a telegraph.