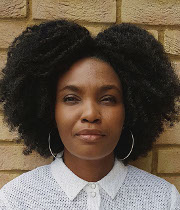 This is a guest blog by MIT Master Trainer Evbi O"Sullivan
African Union International Centre for Girls and Women Education in Africa (AU/CIEFFA) is the arm of the African Union entrusted with promoting girls and womens education across Africa. In November 2018, fifty-five high achieving young persons from 45 countries across Africa were invited to a 4-day youth capacity building workshop on entrepreneurship, coding and STEM in Hamammet, Tunisia.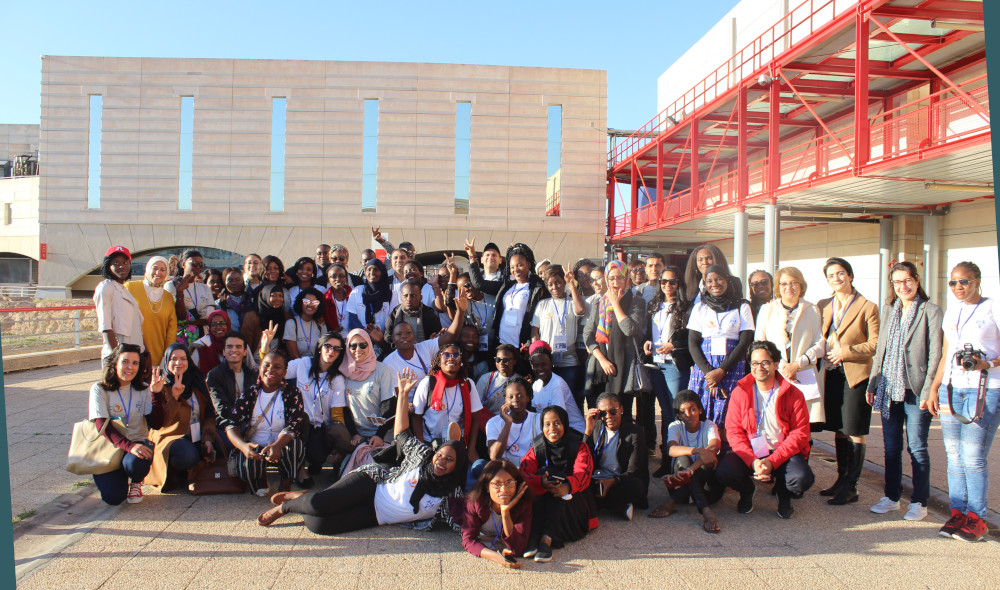 Day three of the workshop included an introduction to coding with scratch and MIT App Inventor. The App Inventor session was facilitated by Evbi OSullivan an MIT App Inventor Master Trainer and founder of Kodamind.org in association with UNESCO-YouthMobile. Youth Mobile is a UNESCO initiative set up to leverage the mobile phone as learning tool for computer science and coding education. The aim of YouthMobile is to teach young people to create apps for sustainable development with an ultimate goal to reduce the inequalities in access to digital resources and bridge the digital gender gap.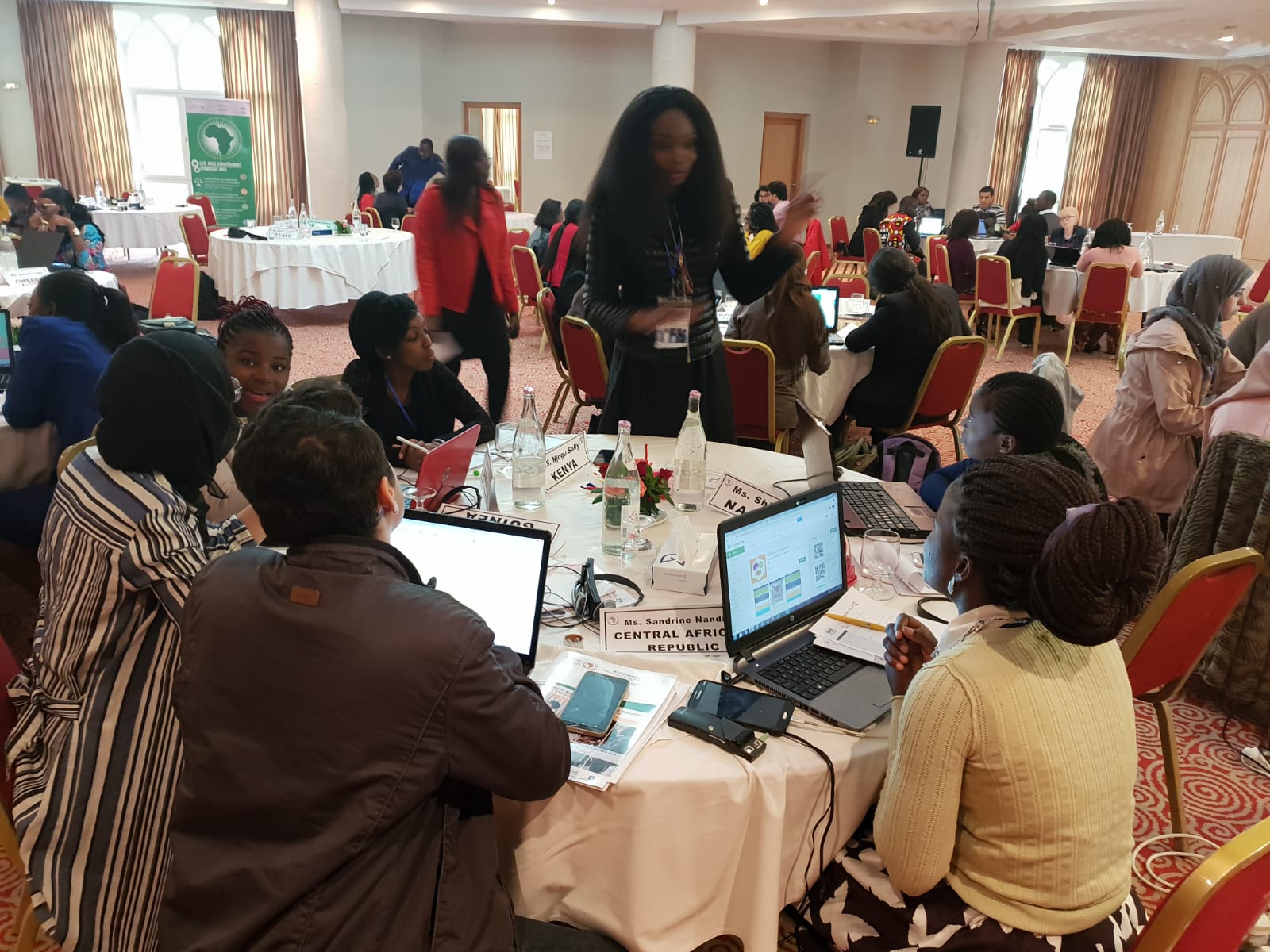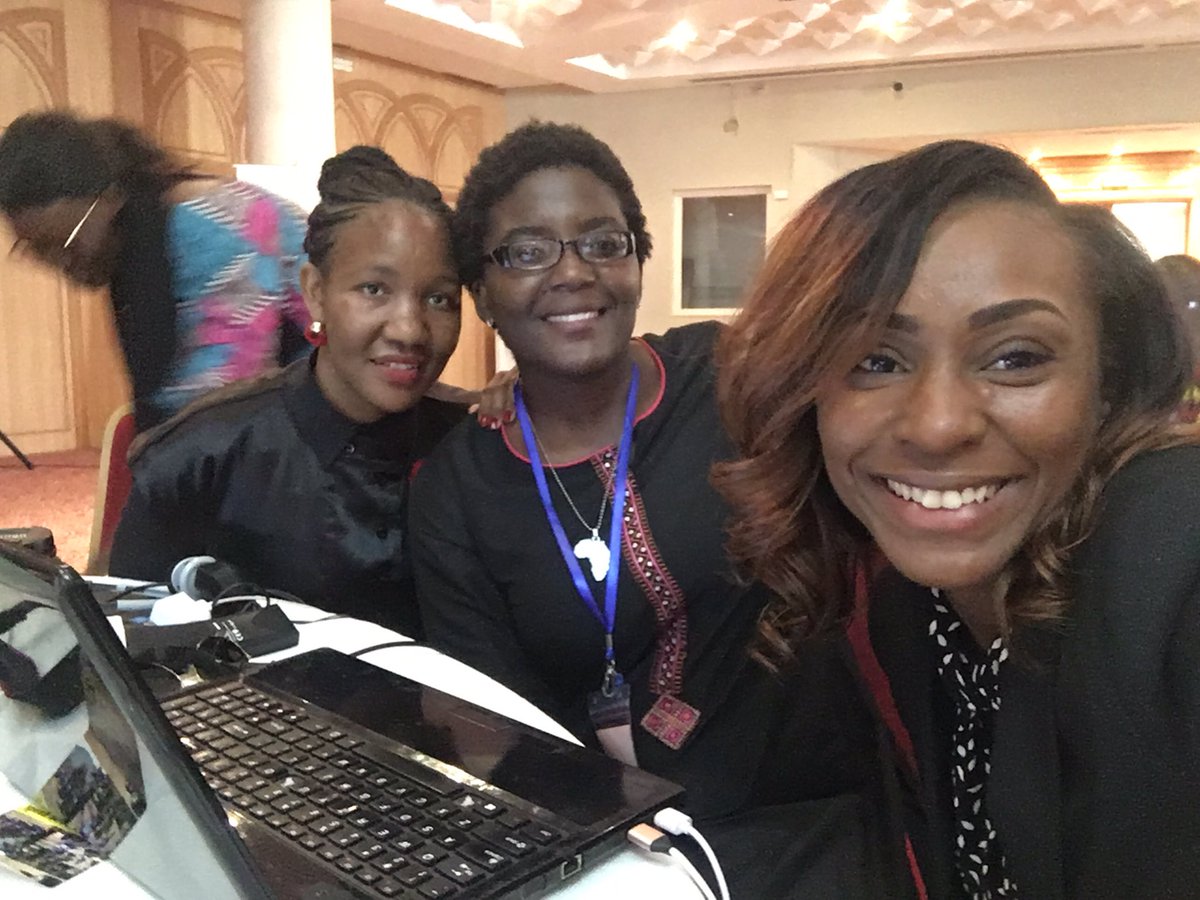 The MIT App Inventor Session kicked-off with a crash course on computational thinking. A role play scenario on how to solve a unique problem; program a robot (human volunteer) to carry out functions unfamiliar to it. This provided an opportunity to visualize and apply some concepts of computational thinking. It was a thought provoking experience for the STEM ambassadors as they were forced to think about solving a problem they had never experienced before and to think in ways they have never done before. They were then introduced to the use of MIT App Inventor as a valuable tool to learning the concepts of computational thinking.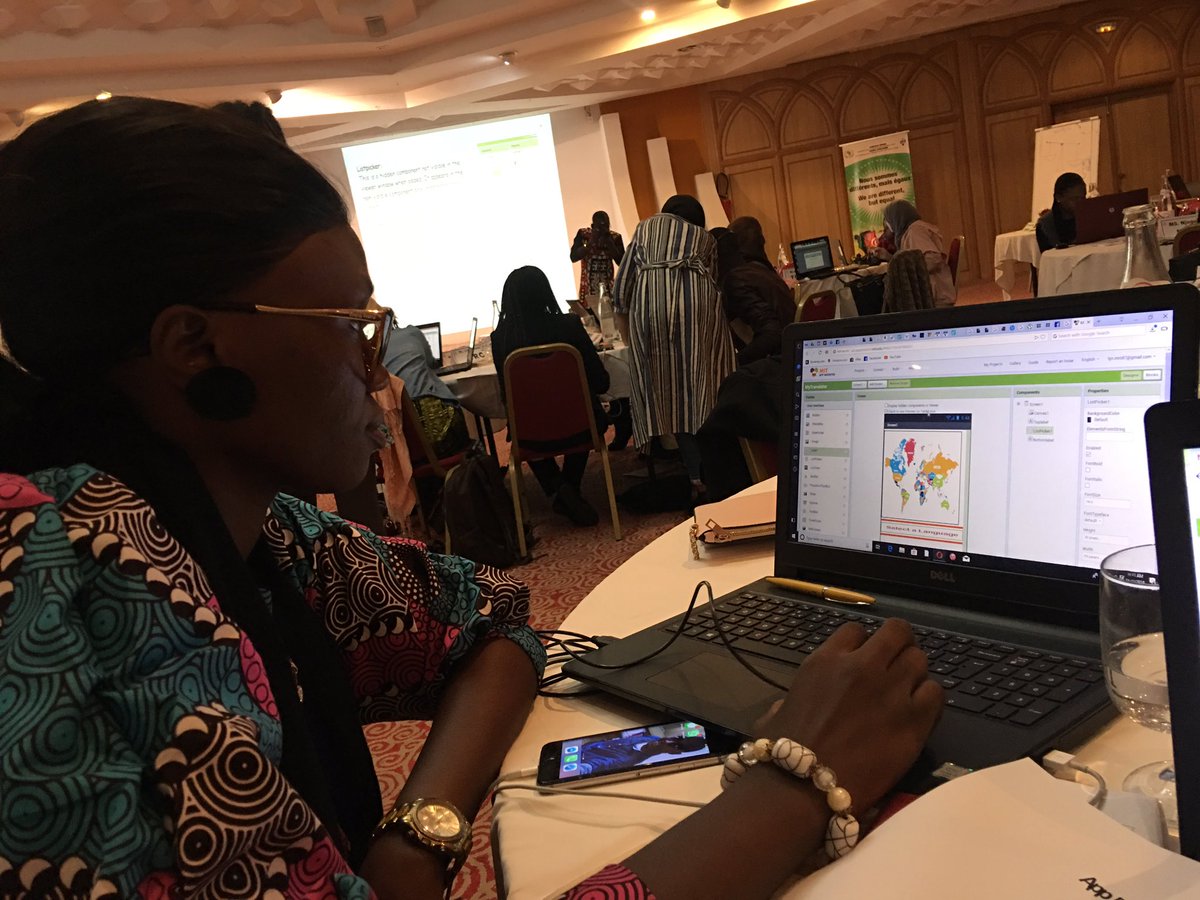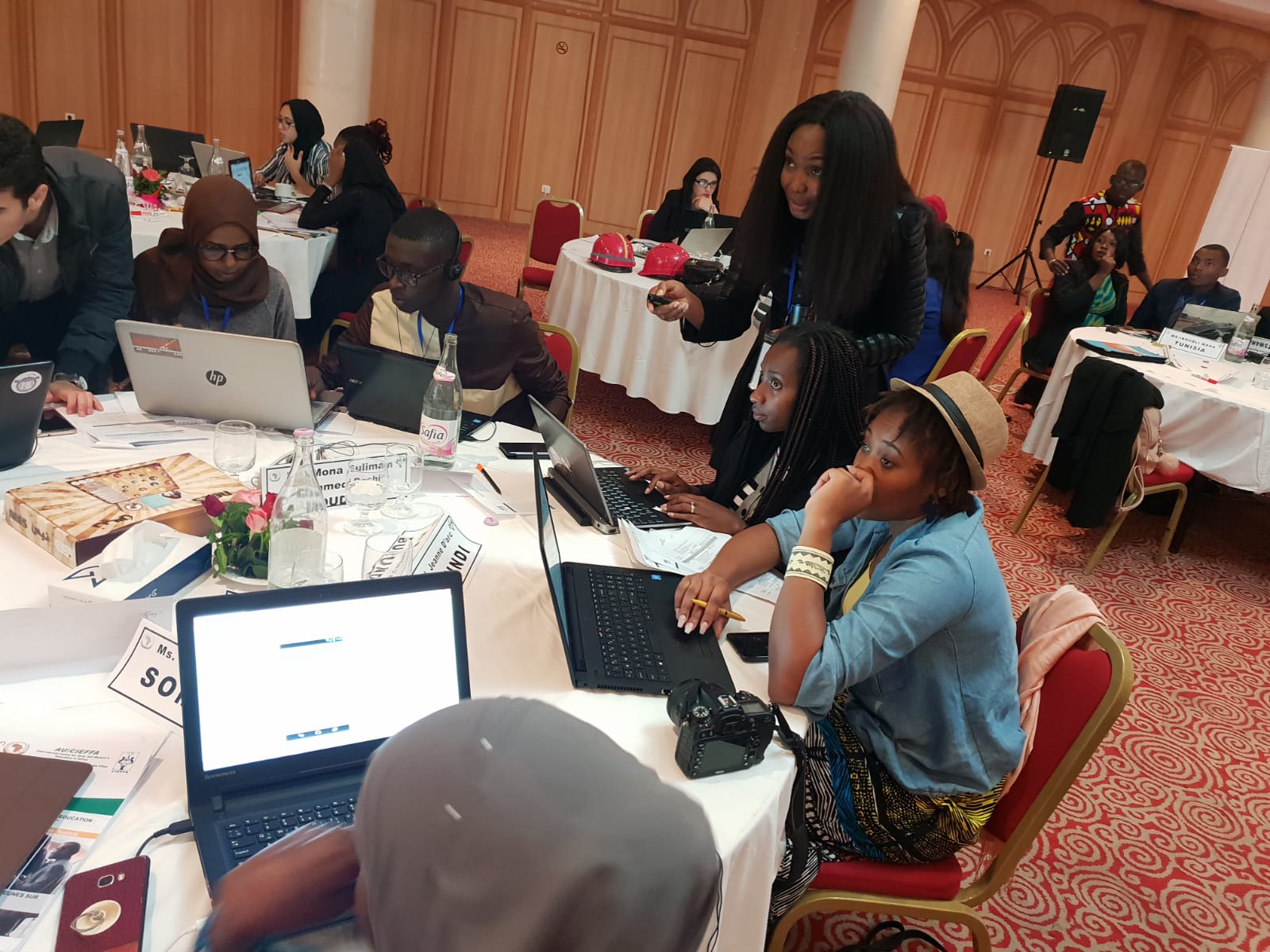 The session logically moved on to practical use of MIT app inventor by building a functional app. The stem ambassadors were introduced to the designer and blocks editors of app inventor and proceeded to develop a translation app using step by step instructions. Despite the initial challenges experienced by first time users of app inventor, the session ended with the development of working translator apps.
There was great excitement when the apps were tested and the stem ambassadors who spoke a variety of languages including English, French, Portuguese, Spanish and Arabic could use the apps they had just built themselves to communicate with their fellow participants.
The stem ambassadors also recognised the benefits of MIT App Inventor as a useful tool for entrepreneurship to move an idea from concept to prototype in quick time and went away with a zeal to find out more about MIT App Inventor.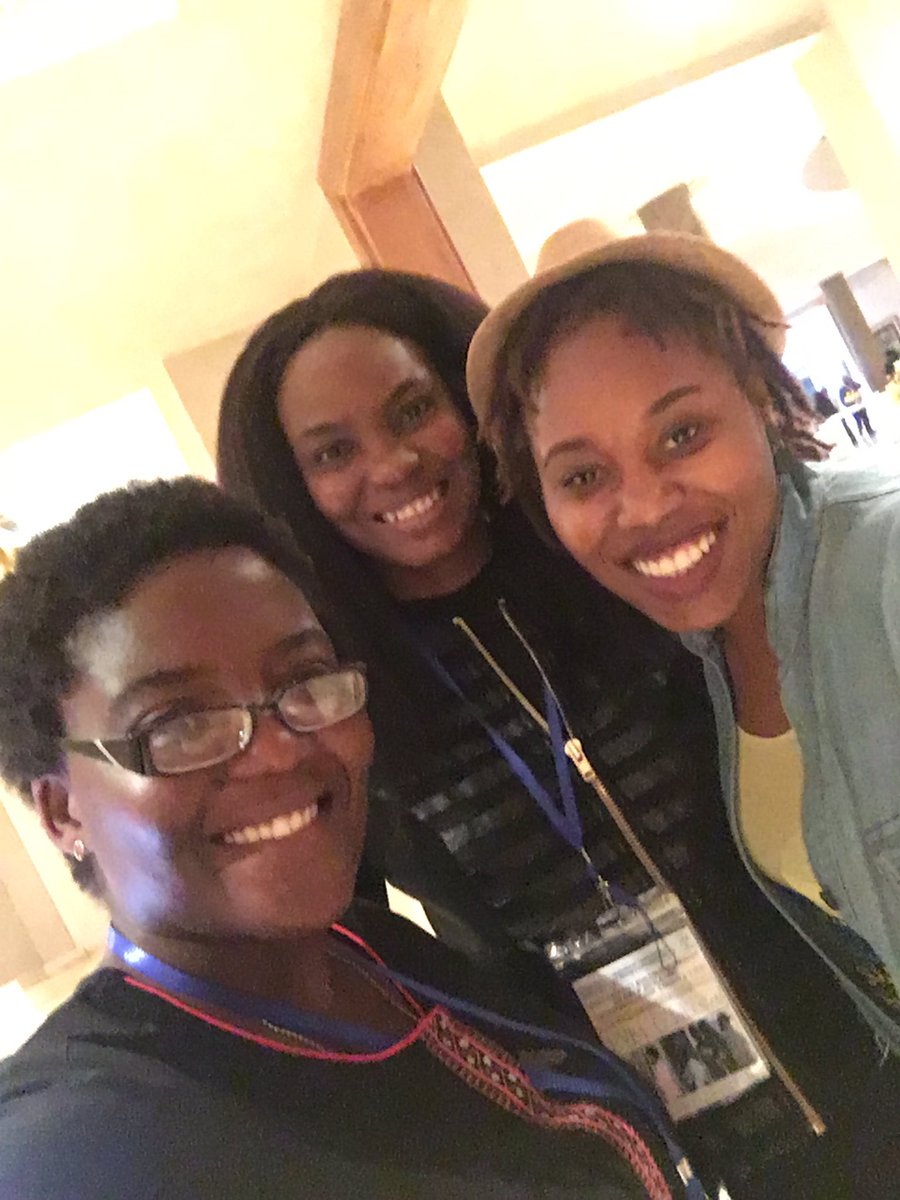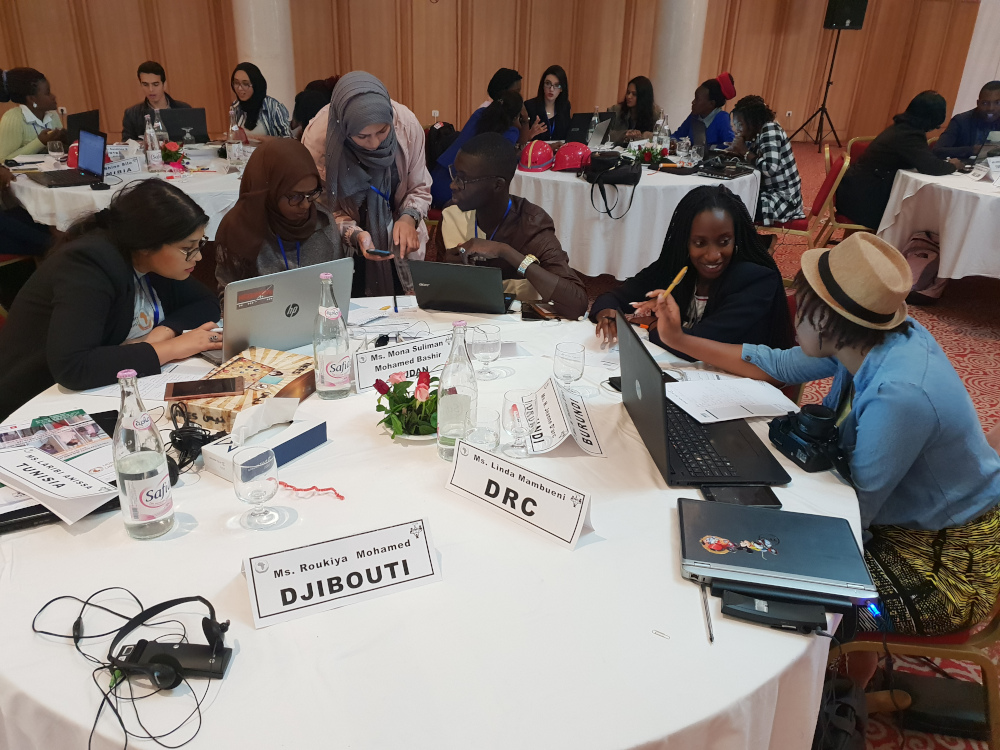 Dr. Rita Bissoonauth, the co-ordinator of AU/CIEFFA declared in her closing remarks her desire for the STEM ambassadors to imbibe the mind-set of being not just consumers of technology but becoming creators also, affecting positively their lives and communities. MIT app inventor is a valuable tool that can make that happen.
Evbi OSullivan @evbioo Links:
www.cieffa.org
@au_cieffa
www.unesco.org/youthmobile
@youthmobile_
www.kodamind.org
@kodamind