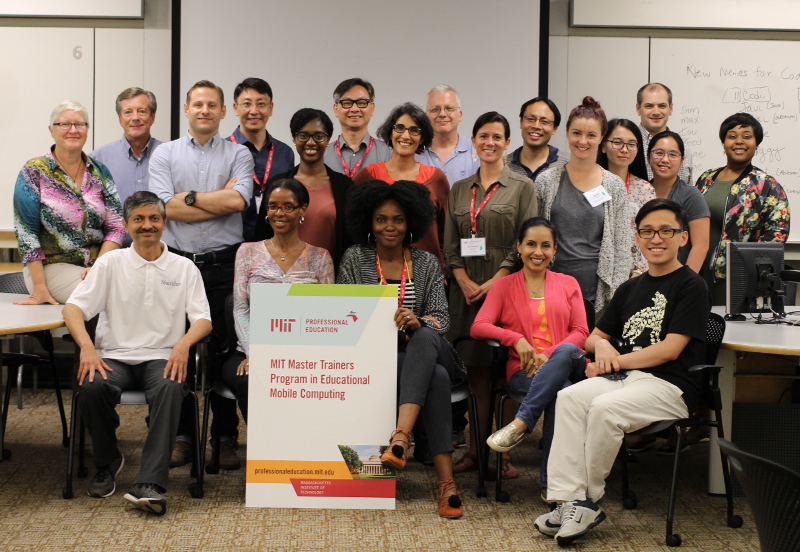 Congratulations to our newest MIT Master Trainers! Eighteen people, hailing from seven different countries, travelled to MIT to participate in our second annual three day capstone workshop July 31-Aug 2. To be part of the three day workshop, participants first completed an online MOOC,
Mobile Computing with App Inventor
, followed by a ten week online reading course where they delved deeper into the MIT App Inventor mission, computational thinking, and App Inventor advanced features. Thanks to Jeff Schiller and Mark Sherman, members of the MIT App Inventor team, for assistance in teaching the workshop. Also, thanks to MIT Master Trainer Michelle Sun of
First Code Academy
, who assisted with instruction of Design Thinking and Prototyping during the workshop. Thanks also to the team at MIT Short Programs for all their up-front work for the program. And special thanks to Marisol Diaz and Hedge Nichols for providing logistical and administrative help. The newly certified Master Trainers have the skills and training to run their own workshops and trainings for others who wish to learn or use App Inventor. We certainly look forward to all the great work they will do in the future to spread the good word and their knowledge about App Inventor!