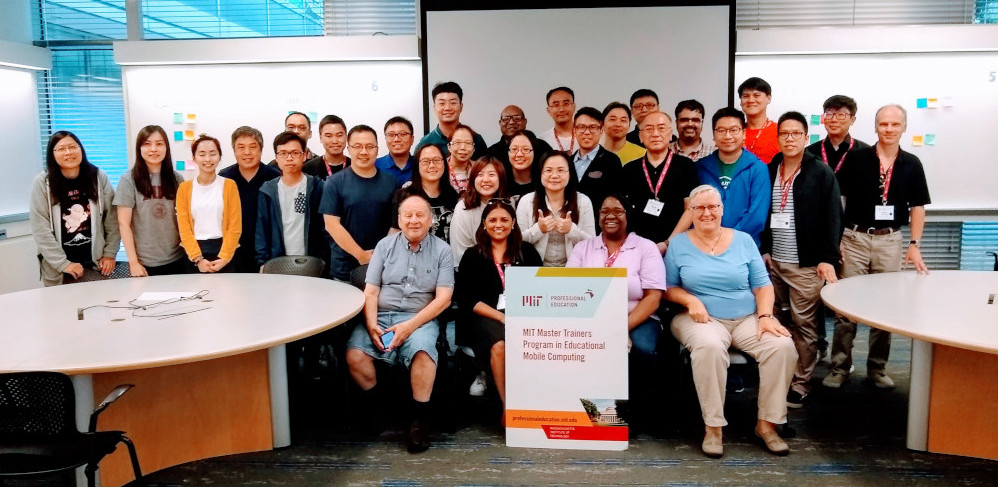 On July 29-31, twenty-seven educators from 7 different countries attended the MIT Master Trainers in Educational Mobile Computing workshop in their final step to becoming certified as a Master Trainer.
To become certified, the Master Trainers had to first complete a MOOC, Mobile Computing with App Inventor – CS Principles, or prove their experience working with MIT App Inventor. After applying for the program, the participants then took part in a 10 week online reading course, where they engaged in online discussions about pedagogy, App Inventor mission and vision, computational thinking, entrepreneurship, as well as continued advanced work with the App Inventor platform.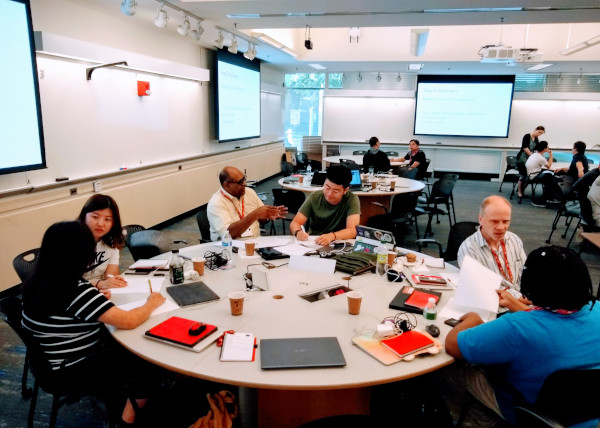 In the three day workshop, MIT App Inventor team members presented on the network behind the App Inventor platform, education intiatives, and new features. They also worked with Michelle Sun from First Code Academy to develop their design thinking and prototyping skills. Prof. Ralph Morelli covered topics such as CloudDB, Quizly, and Maps. Ting-Chia Hsu, a visiting professor from Taiwan, presented on computational thinking and IoT.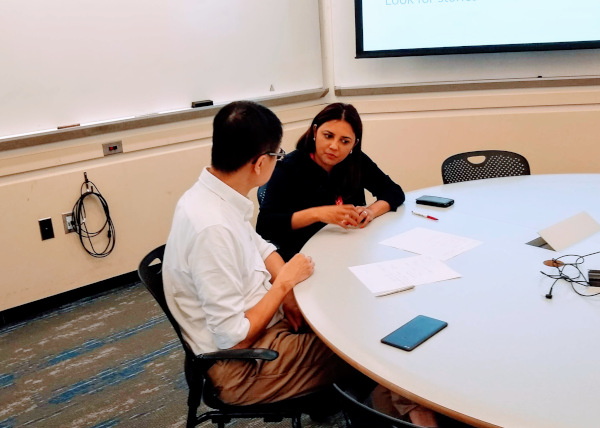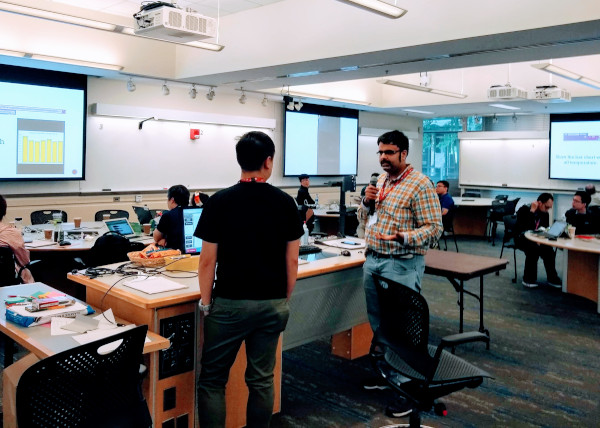 Participants chose a topic to focus on, and worked in groups to delve deeper and create a mobile app using that topic. On the final day of the workshop, each group presented their app.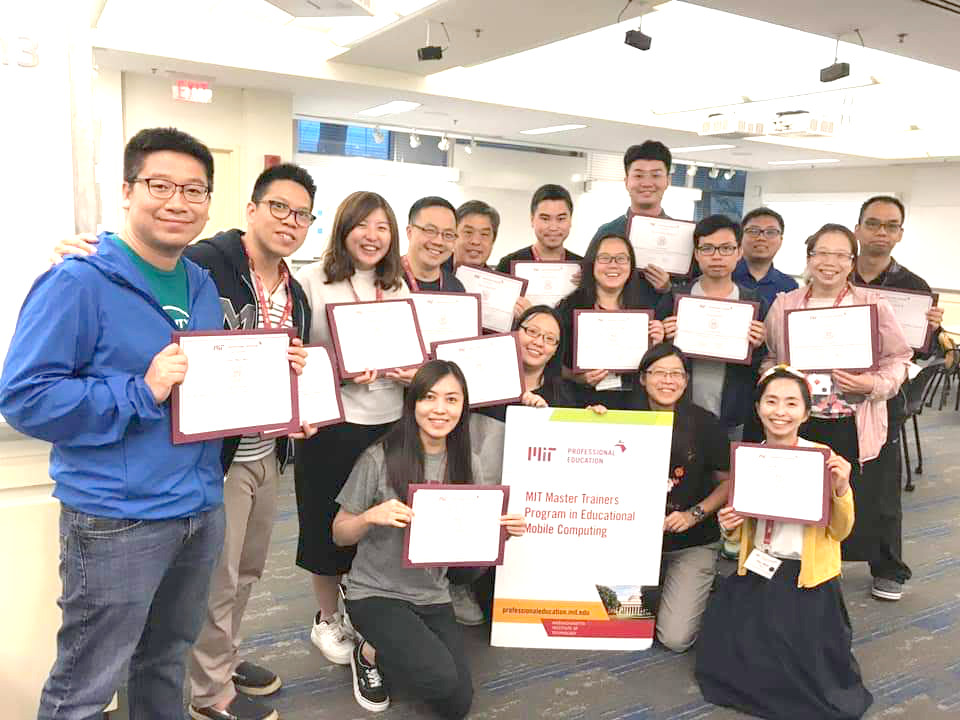 All participants are now certified as MIT Master Trainers in Educational Mobile Computing, with the skills needed to act as trainers of others in using MIT App Inventor.
If you are interested in the annual program, see the MIT Professional Education MMT Program page for more information.