CoolThink Recognizes Contribution from Teachers and Schools in Commendation Ceremony
Dedication from teachers and schools are important to the implementation of computational thinking education. The CoolThink@JC computational thinking education initiative on May 26 hosted a commendation ceremony recognizing the hard work and contribution from 10 schools and 11 teachers in Hong Kong.
CoolThink@JC is a computational thinking education initiative created and funded by The Hong Kong Jockey Club Charities Trust in collaboration with MIT and other universities. CoolThink@JC uses the App Inventor and Scratch, and empowers teachers with high-quality teaching materials, learning platform, and professional development programmes.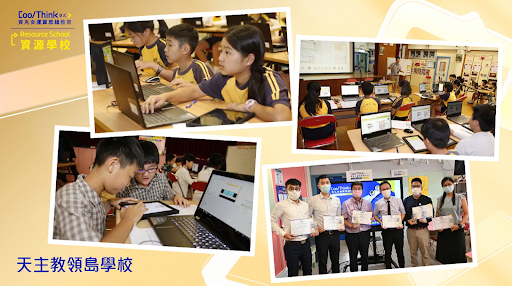 Some schools are recognized as Resource Schools. These schools offered tremendous help to the development of computational thinking education in other schools.
Since its inception in 2016, CoolThink@JC has supported computational thinking classes in 79 primary schools in Hong Kong, training more than 400 teachers.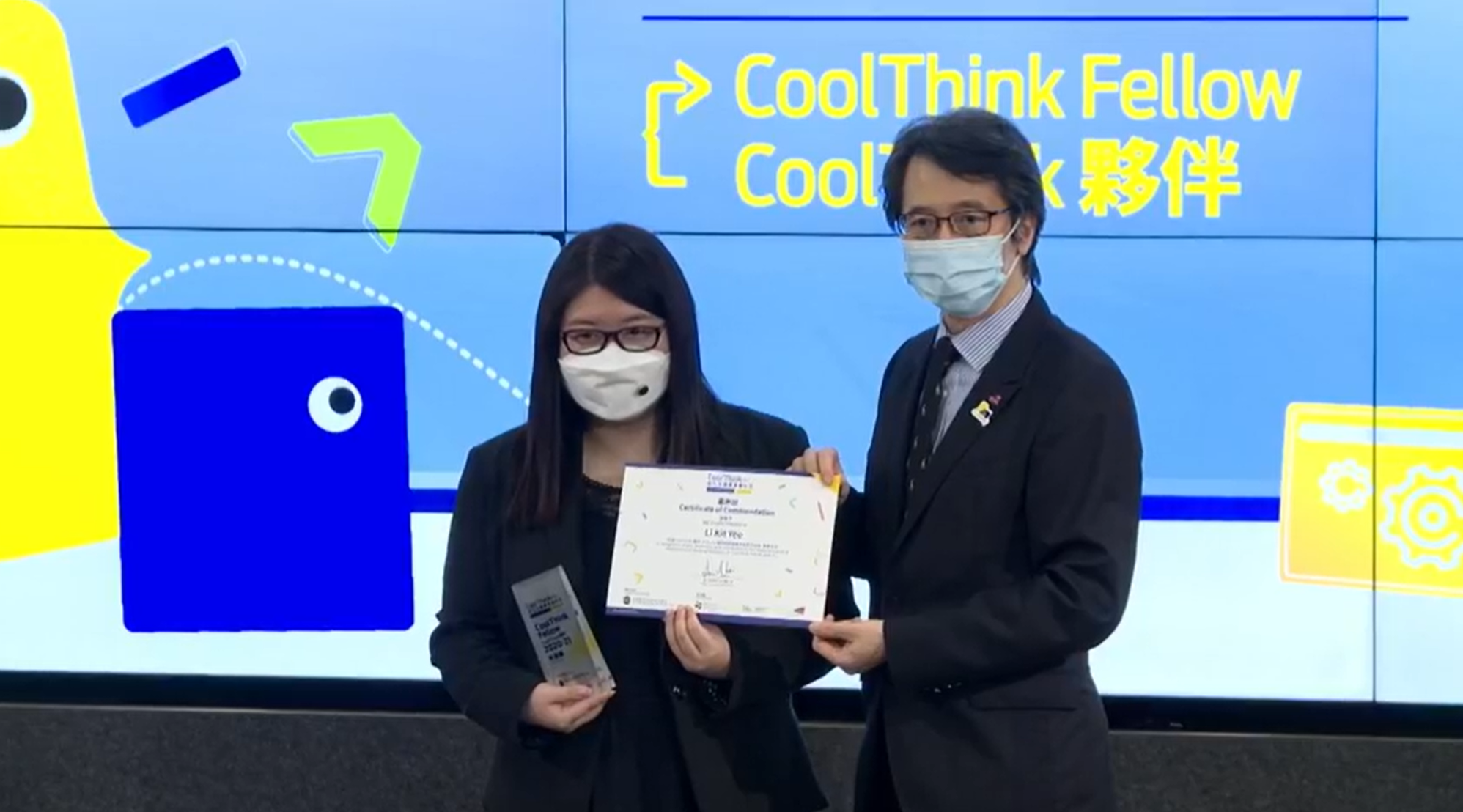 CoolThink Fellow teacher receiving the award.
Teachers are at the heart of learning. Despite the challenges brought by Covid-19, the teachers solved numerous problems to keep the classes going. They have not only provided students with necessary knowledge, but also inspired their digital creativity and equipped the young generation for the challenges in the 21st Century. Many teachers shared heart-warming anecdotes during the ceremony.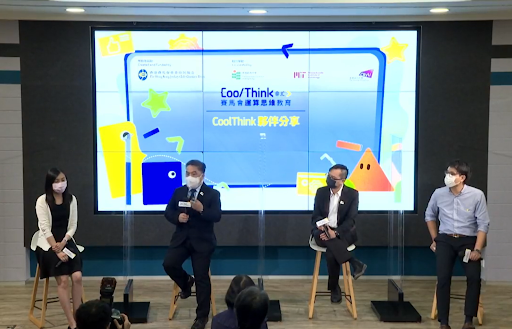 CoolThink Fellow teachers shared classroom stories.
The teachers come from a diverse background. Many of them learned programming from scratch only a few years ago. They've demonstrated tremendous enthusiasm learning new things. They would use the resources online to proactively deepen their technical knowledge and teaching strategies. They've also embraced innovative teaching methods, giving students more space and opportunities to learn by playing and exploring. The more experienced teachers are also designing ways to integrate programming with other subjects such as mathematics and English.
Congratulations to the teachers and the schools. Link to the ceremony.