Fake Voices: The Ethics of Deepfakes
Difficulty: beginner
Lesson Type: curriculum unit
Subject: computer science
Grade Level: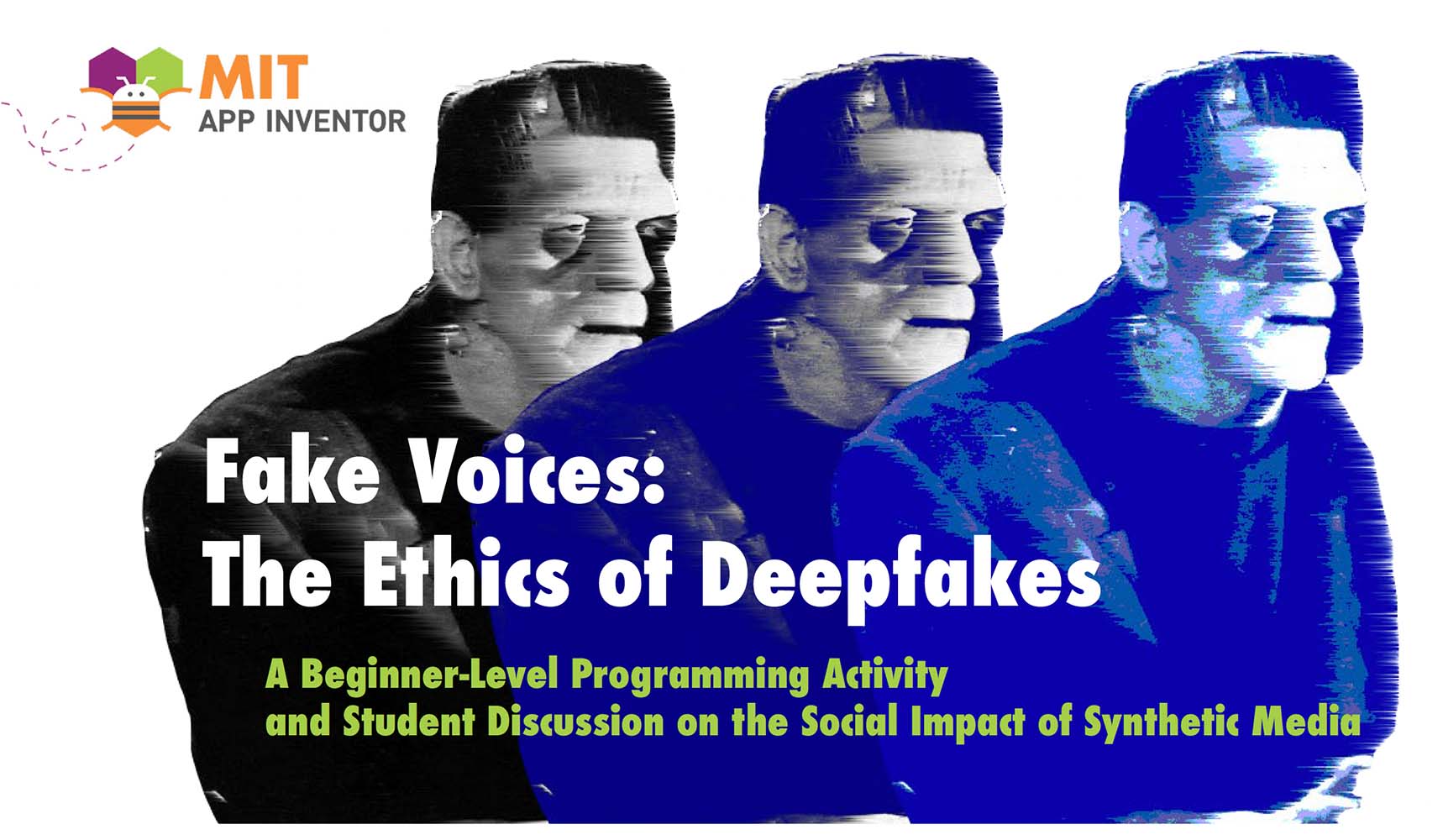 In this unit, students explore synthetic media by creating a smartphone app that can speak in different voices by changing the rate and pitch of the speech. Students work in groups to present arguments about the possible future impacts of various types of deepfake media, including ones in commerce and assistive technology as well as those used in crime.
Educators can use this lesson to introduce students to coding, provide a basic understanding of artificial intelligence and machine learning, and prompt students to predict the possible future use and abuse of synthetic media in society.
Resources
In Google Drive:
Duration
3 x 50-minute lessons

Target Grades
High School | Grades 9-12 (Advanced middle school students may be able to take on this unit.)