*IMPORTANT: Please note that you cannot resubmit your Hackathon 2020 submission to the App of the Month or Coronavirus App Challenge competitions. If you do so, your work will be immediately disqualified.*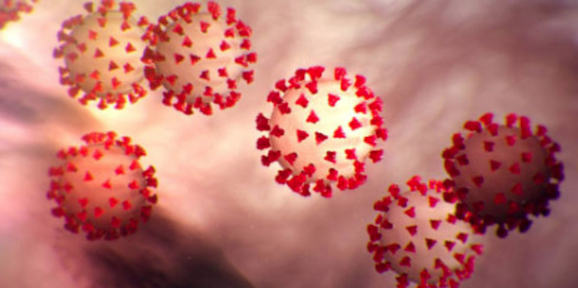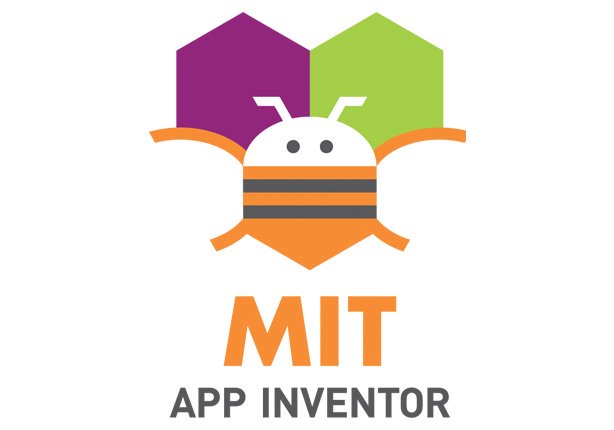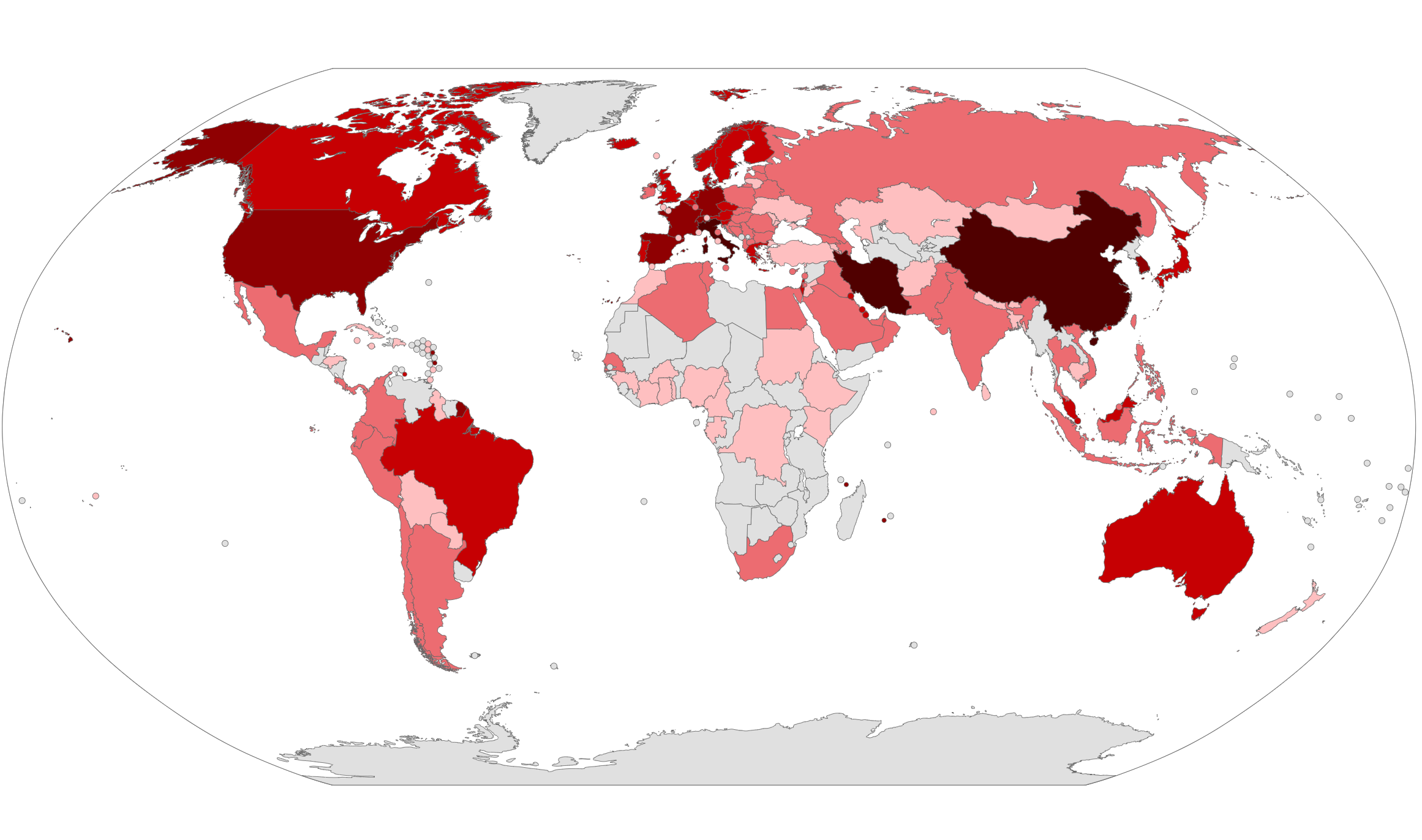 An unprecedented opportunity for Computational Action
Please share links to your app project, blog, video tutorial and other work in social media under the hashtag #AppInventorCoronavirusChallenge
Disclaimer: This website is built and maintained for educational purposes only. If you are experiencing a medical emergency related to COVID-19, please seek help from medical experts immediately. This site does not offer medical advice and nothing on the website is intended to constitute professional advice for medical diagnosis or treatment. You should not rely on information received via this website for medical, legal or financial decisions. Always consult with an appropriate professional for specific advice related to your situation.
Congratulations to September's Young Inventor!
Congratulations to September's Teen Inventors!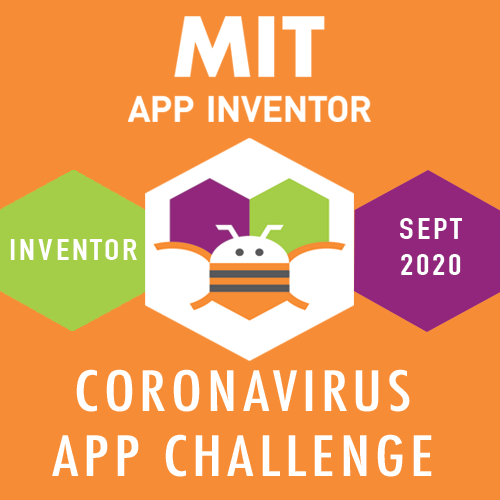 COVID Trust
by Jayant Talwar, Sam Lu, Nathan Dang and John Oh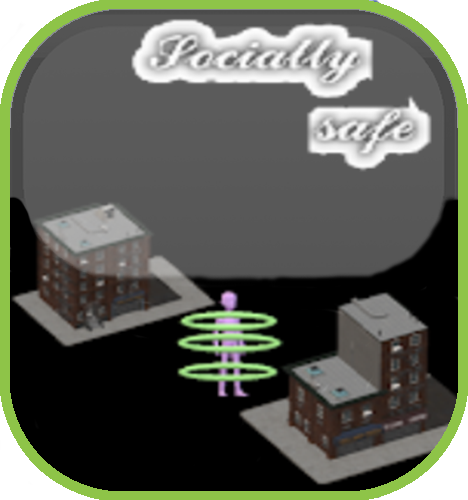 15 year old high school student Jayant and his collaborators Sam, Nathan and John, who are from the USA, are very passionate about coding and Computer Science. They created this app to help people in the USA find out about the most serious COVID-19 cases in counties close to their location. Bravo team, impressive work!
Congratulations to July's Teen Inventor!
Congratulations to June's Young Inventors!
Congratulations to June's Teen Inventors!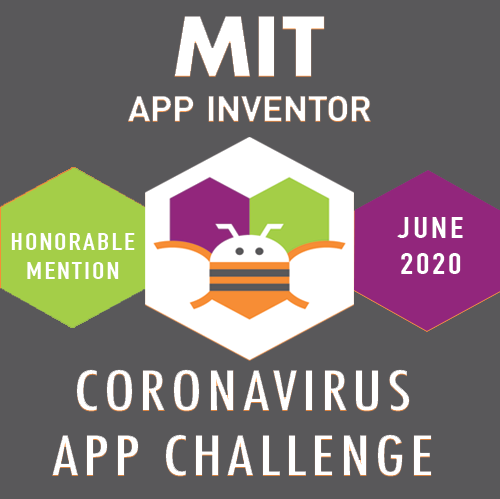 Corona Chat Bot
by Aadyoth Shweta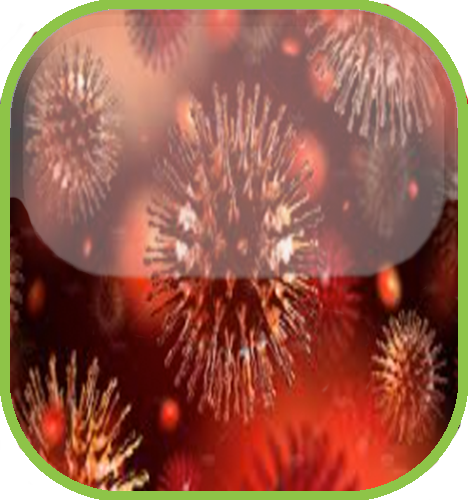 15 year old Aadyoth from India used the Speech Recognition feature of App Inventor to create an interesting app and to create awareness in his community about the Coronavirus.
Congratulations to May's Young Inventors!
Congratulations to May's Teen Inventors!
Congratulations to May's Adult Inventors!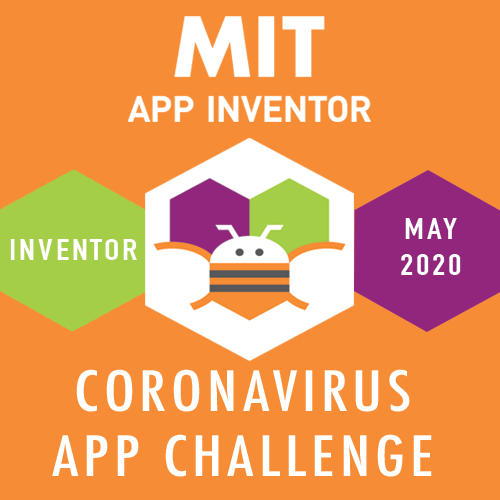 COVID-19 CD Alerte
by Djibril Binga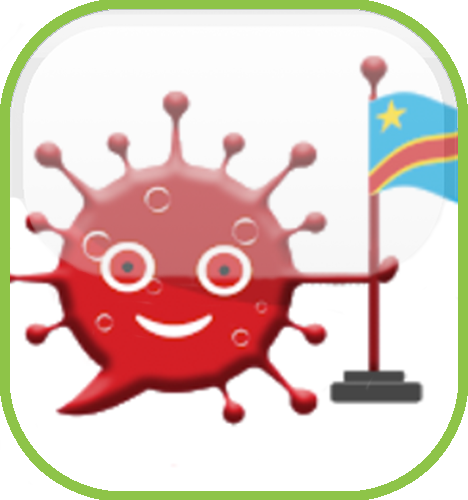 Assistant Data Manager Djibril from the Democratic Republic of Congo works in a health research center in his community. He created this wonderful app to help his fellow citizens learn about ways of protecting themselves during the pandemic.
Congratulations to April's Young Inventors!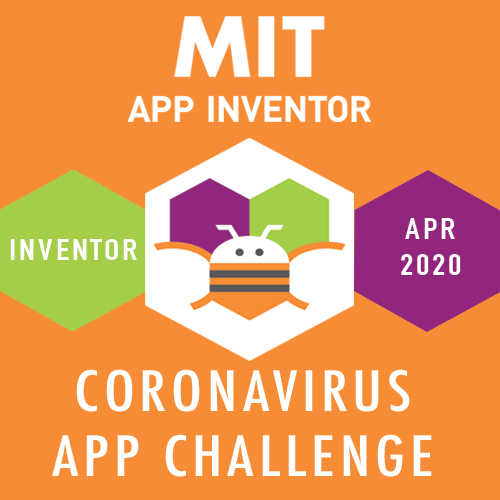 Virus Killer
by Bethany and Ice Chow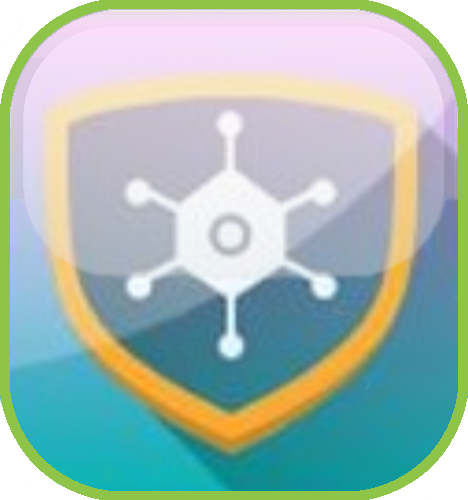 12 and 14 year old sisters Bethany and Ice from Hong Kong created this wonderful app to motivate the users to keep themselves and their living environment healthy and clean through defeating virtual viruses with their points accumulated in the game. The app includes a series of facts to keep users informed about the COVID-19 coronavirus. Last but not least, the app has a location tracker function in which users can record the places they went to previously and know if there have been serious outbreaks in the areas they have visited, and carry out the necessary precautionary measures.
Congratulations to April's Teen Inventor!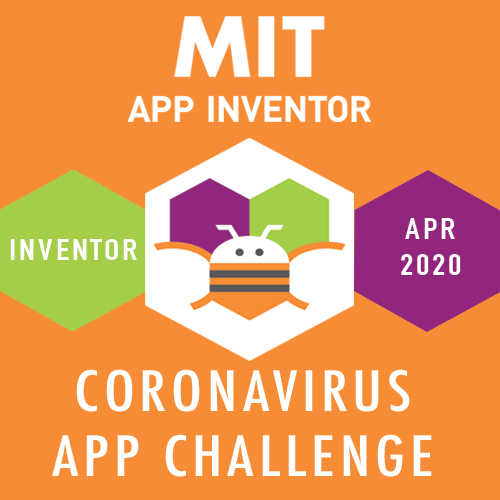 COVID-19 AID
by Prajwal NH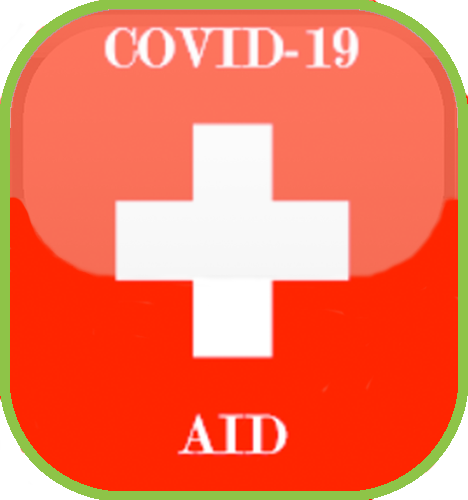 13 year old 7th grader Prajwal from India created this astonishing app as an expression of his passion for social service in hopes that a free-to-use and user friendly app could have a large impact on the minds of people to understand the seriousness of this outbreak. The app brings people having symptoms of COVID-19 to the notice of the government through a database and collects data from other certified sources to bring awareness to people about the virus.
Congratulations to April's Adult Inventors!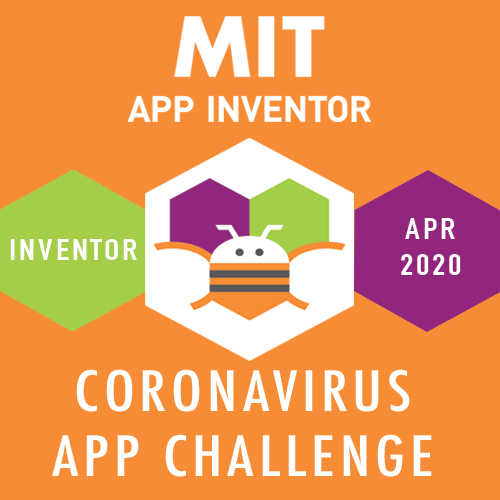 CovidInfo
by Marco Perrone
Developer Marco from Italy created this versatile app to share some important information regarding COVID-19, show the status of Coronavirus in the world with charts and even help the user find a Hospital nearby in case of an emergency.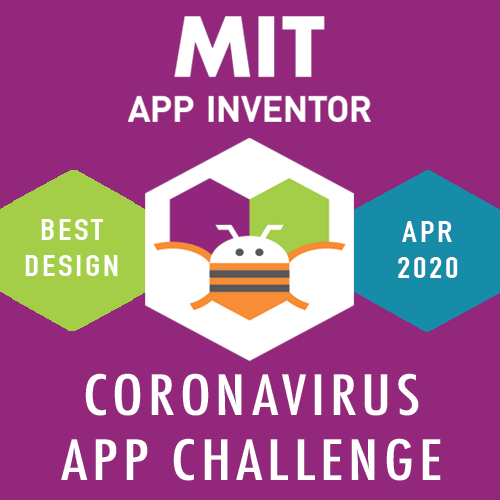 Corona Today
by Mohammed Yahia
Technical writer Mohammed from Egypt created this thoughtful app to help people stay updated about the numbers of COVID-19 cases around the world.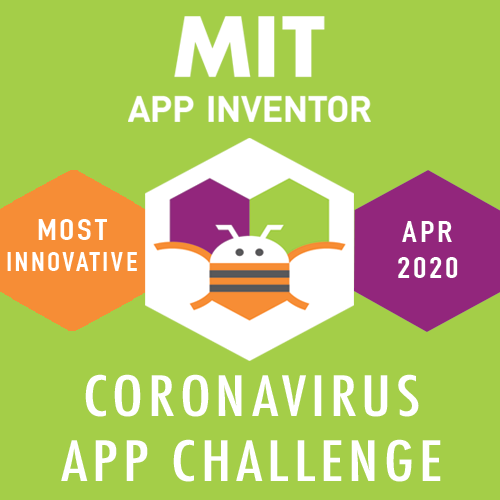 TAMIZATE contra el COVID-19
by Team Peru Contra COVID-19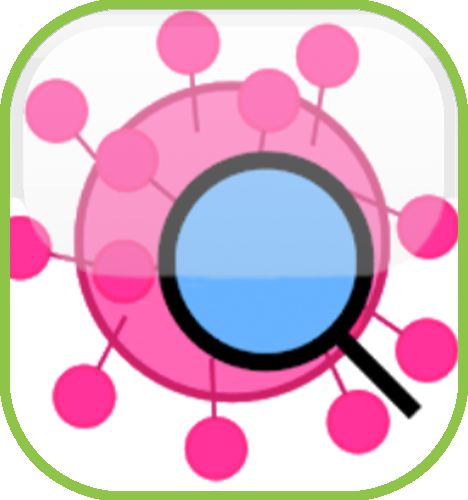 Daniel Condor, Cender Quispe, Umbert Lewis, Kevin Montañez, Anthony Bacilio Ruiz, as part of the Biomedical Informatics Unit in Global Health - UPCH and members of Team Peru Contra COVID-19, created this app to support the screening of COVID-19, and to decongest health systems, providing simple and clear information.