App Inventor Classic • App Inventor Classic • FOR APP INVENTOR 2 CLICK HERE • App Inventor Classic • App Inventor Classic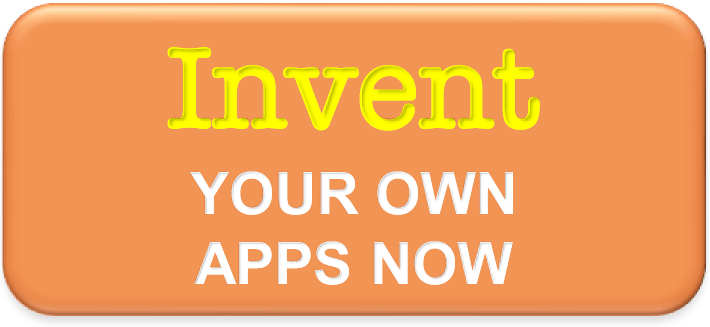 What's Happening with the original version of App Inventor?!
 The orange "Create" button at the top right of every page of this site links to App Inventor 2.
To get to App Inventor Classic, click the Invent button to the right. (Only available on this page!)
As of December 3, 2013, visitors to appinventor.mit.edu will find that page of links to App Inventor 1 have been replaced by an introduction to App Inventor 2. But App Inventor 1 is still here, and your App Inventor 1 projects are still here. You can find them at the same site as always-- beta.appinventor.mit.edu.
App Inventor (now called "App Inventor Classic") and App Inventor 2 are very similar, but they are not the same system, and projects downloaded from App Inventor Classic cannot be loaded in App Inventor 2.
We invite you to try App Inventor 2, but feel free to remain with App Inventor Classic and continue work on your App Inventor Classic projects. This will be especially important for students who have been using App Inventor through the 2013-2014 school year -- they can continue work as usual.
MIT plans to keep supporting App Inventor Classic through summer of 2014, but we suggest that new projects starting in spring 2014 use App Inventor 2.
---
Answers to Frequently Asked Questions
Can I still use the original version? We will keep App Inventor Classic running through Spring 2014 to accommodate classrooms that are using it for their coursework this school year. During the summer of 2014 we will recommend that all teachers switch to version 2.
How do I get to App Inventor Classic, the original version? Bookmark this page (appinventor.mit.edu/explore/classic.html) or bookmark the server (beta.appinventor.mit.edu) The supporting materials (documentation, tutorials, etc.) for this version can be found at appinventor.mit.edu/explore/support.html.
Can I transfer my projects? Projects downloaded from App Inventor 1 cannot be loaded in App Inventor 2. MIT plans to provide a tool to help transfer projects from App Inventor 1 to App Inventor 2, but it won't be available before summer 2014. Even when it is available, it won't produce a complete automatic translation: You'll probably need to do some hand modification to the result of the tool.
I have AI1 apps in the Play Store. How can I update them if I switch to AI2? First, you'll need to build AI2 versions of your app and package them to produce APKs. In order to use those APKs to replace the AI1 versions in the Play Store, you'll need to make sure they are signed with the same key as the AI1 versions. Download your android.keystore file from AI1 and upload it to AI2. That way, new apps you create with AI2 will have the same key as your AI1 apps.
---
Advice for teachers
Teachers may choose to switch to AI2 now, or finish out the school year with AI Classic and then make the switch.
See the Teacher's Guide to App Inventor 2 for more information.

---
Links to App Inventor Classic
IMPORTANT note about Mac Mavericks: Upgrading Java for AI1 Mac users on Mavericks
If you are using AI Classic on a Mac, you should upgrade to Java 7 if you install Mavericks (MacOS 10.9).
How to update Java in MacOS Mavericks (10.9)