Watershed Protection Hackathon in Austin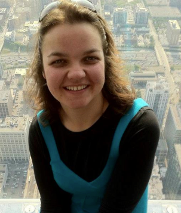 This is a guest blog by MIT Master Trainer Suzan Dalgic.
Austin ISD elementary and middle school students participated in a daylong hackathon to tackle watershed pollution during the Computer Science education week in Austin on December 9th, 2017. The event is hosted by the AISD Science team, in partnership with Jason Learning, MIT Master Trainer Suzan Dalgic and the city of Austin Watershed Protection Department. The event was sponsored by DELL. Students came up with great ideas and apps and presented their apps, posters to the parents/ guardians at the end of the day.