MIT Students create UMATI
MIT students Carolina Morgan, Fei Xu, Marcel Williams, and Rida Qadri created the mobile app, UMATI for the Urban Planning course 11.S938: Crowd Sourced City- Social Media, Technology and Planning Processes. The class enabled students to work with actual planning and advocacy organizations to develop digital technology solutions for planning problems. Since Matatus bus routes in Nairobi were not standardized - often created and changed by the whim of private drivers or as a result of traffic conditions - it was difficult to know which buses traveled which routes and where the buses stopped. The MIT Civic Design Lab, the University of Nairobi, the Center for Sustainable Urban Development and GroupShot helped to create maps using GPS, but the challenge that the MIT students tackled was: keeping the maps accurate and current. Their solution used App Inventor to create UMATI, a crowd sourced app to track riders routes and stops. They incentivize riders to collect data by offering them tokens (called MaTokens) giving discounts at local businesses.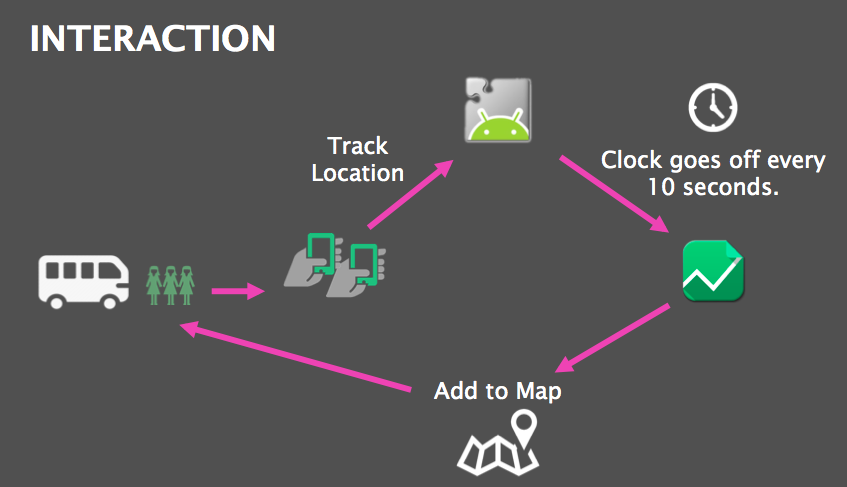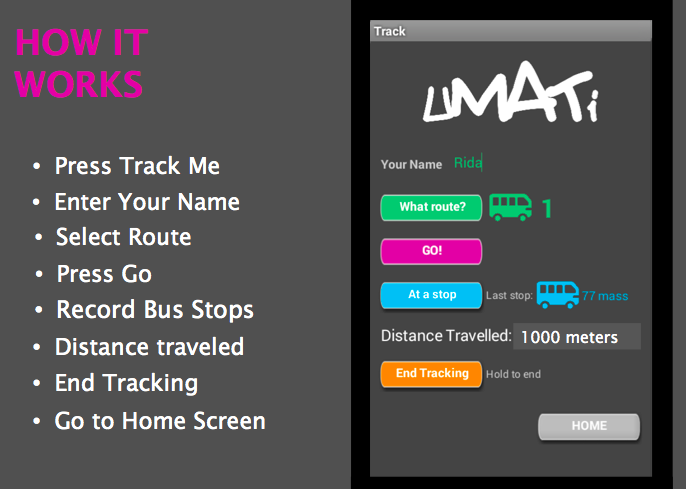 The MIT students are excited to share their app with University of Nairobi students to begin testing. Stay tuned for updates on this App Inventor project!