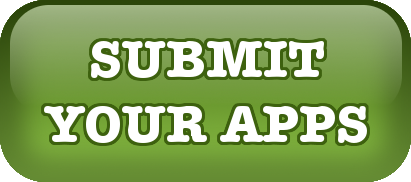 Congratulations to December's Young Inventors!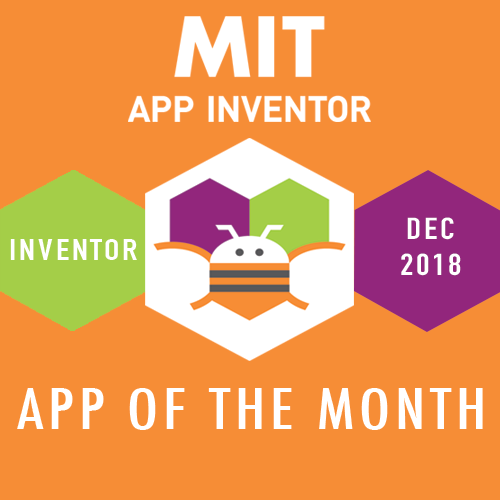 Safe House
by Desteny Vara,
& Ashley Pantoja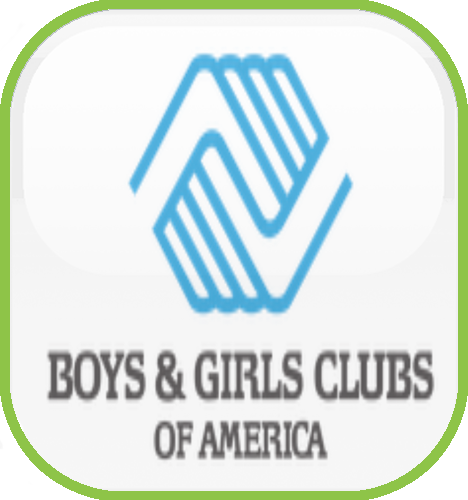 Smart Seventh graders Desteny and Ashely wanted to create an easy way for parents to know whether their kids are safe or not and where they are. This app does it, simply and elegantly!
Congratulations to December's Teen Inventors!
Extremity
by Dev Patel
Organizeo
by Vaishanavi Sinha
American High school student Dev made this app to handle emergencies. The app will auto call/text a phone number in an emergency situation. Note that Dev disabled some features, like auto-911 features, to prevent accidental calling.
Indian student Vaishanavi created this app because she wanted to make an app that helps disorganized people plan their days. The feature-packed app is well designed and easy to use.
Congratulations to December's Adult Inventor!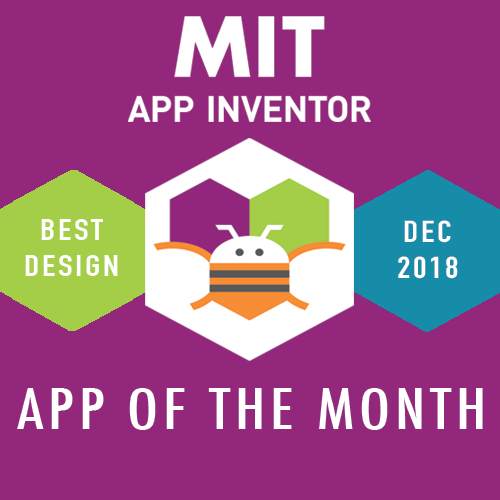 DDoodle
by Dennis Farcon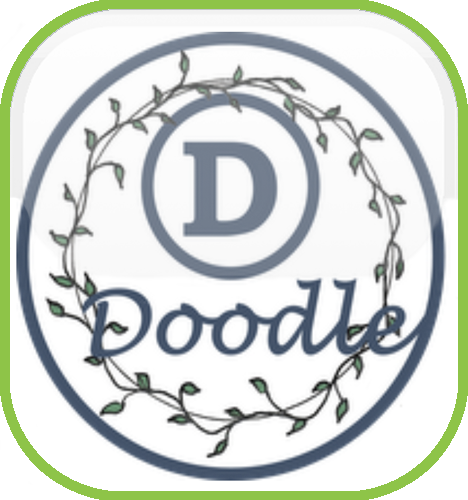 Dennis, a Mathematics and ICT Teacher from the Philippines, loves programming and creating apps that will be entertaining and useful to students and others. He has put his own unique style on the classic Digital Doodle app for a slick looking app.
Congratulations to November's Young Inventors!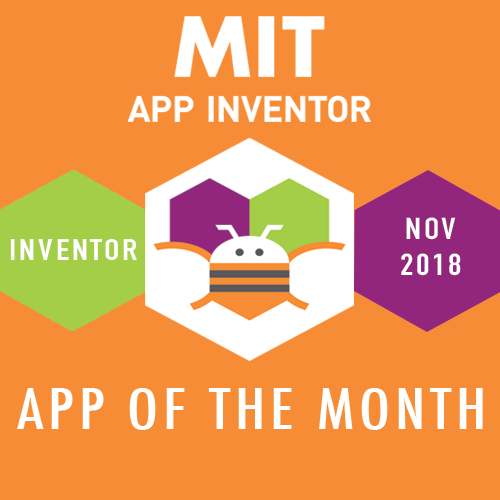 Elements
by Vivian Nguyen, Leif Jensvold,
& Sydney Shaw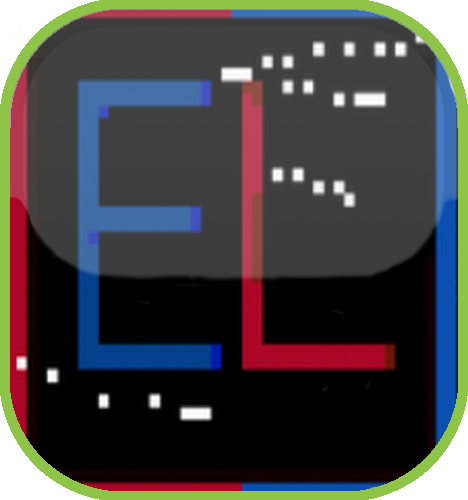 Three US students built the Elements app to help students who struggle remembering the Periodic Table. They included a TextToSpeech feature for users who are visually impaired.
Congratulations to November's Adult Inventors!
Pets Care
by Maryam Charrouf,
Obaida Saklini,
Fatima Ali, Mayar Ali,
& Hani Haddad
Beat That Cancer
by Tamador Mahmoud,
Mohamad Ajaj,
Rim Badawi, Mirvat Metlej,
& Samer Baytiyeh
A group of Lebanese and Syrian refugees learned App Inventor and made their app to help people willing to raise pets learn how to take care of them.
A second group of Lebanese and Syrian refugees created an app to increase awareness and reduce mortality for breast cancer.
Congratulations to October's Young Inventor!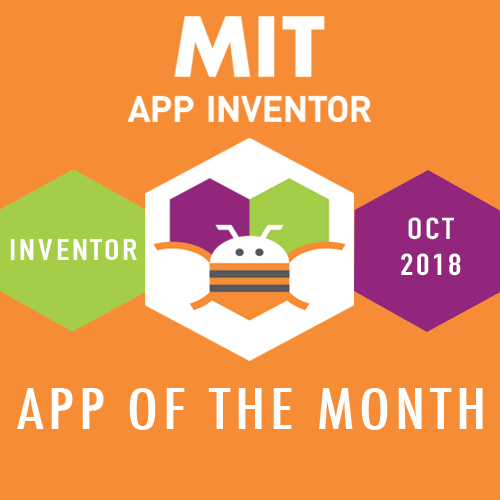 Fitness Challenge & Safety App for Kids
by Sushil Raaja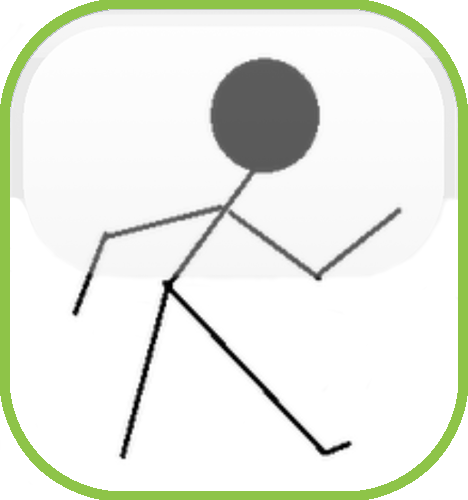 Seventh grade student Sushil from India created this app to keep kids fit and also to reassure their parents that their kids are safe. His ambition is to be an app developer. He's off to a great start!
Congratulations to October's Teen Inventor!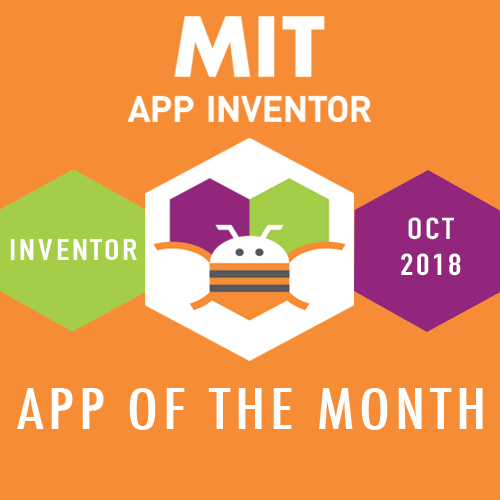 StudZone
by A. Balaji.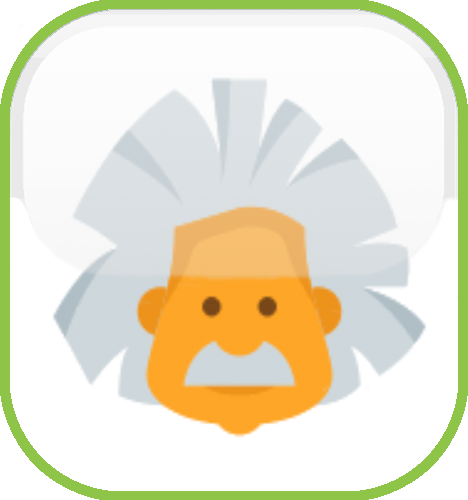 Indian 11th standard student A. Balaji created Studzone, which stands for students + zone. The app calculates mathematical functions, provides science images helpful in the classroom, and also links to his own blog.
Congratulations to October's Adult Inventor!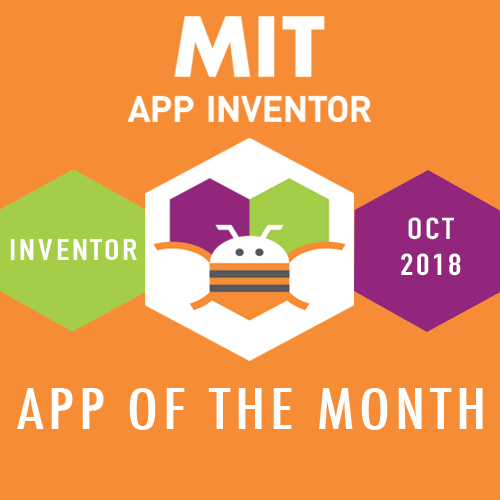 Here Safe
by Steven Rice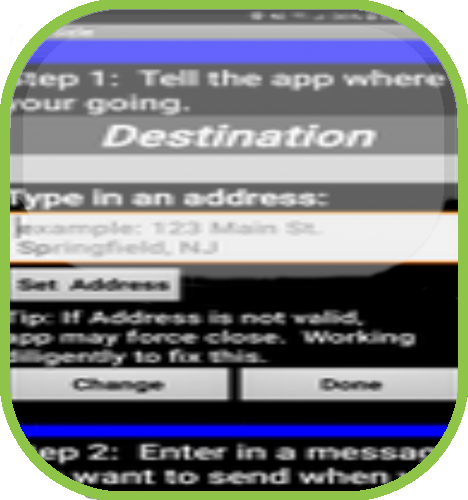 Steven, an elevator constructor from the USA, was part of a motorcycle group, and needed to let his friends know he arrived home safely. His app automatically notifies chosen contacts when the user reaches their destination.
Congratulations to September's Young Inventor!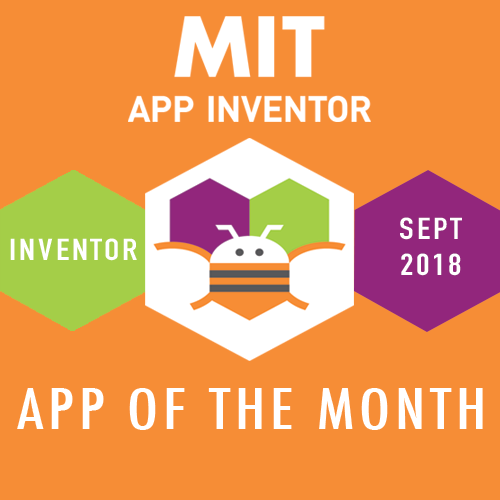 SPORTS
by Sauroo Park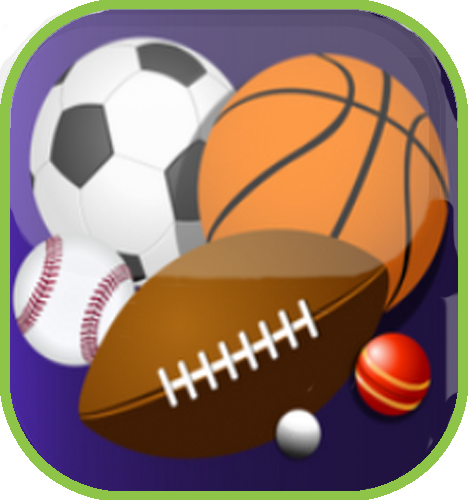 South Korean Sauroo created a Sports app because she loves sports. Her app uses the phone sensors to count jumprope times, number of steps, and plank time. Very versatile!
Congratulations to September's Teen Inventor!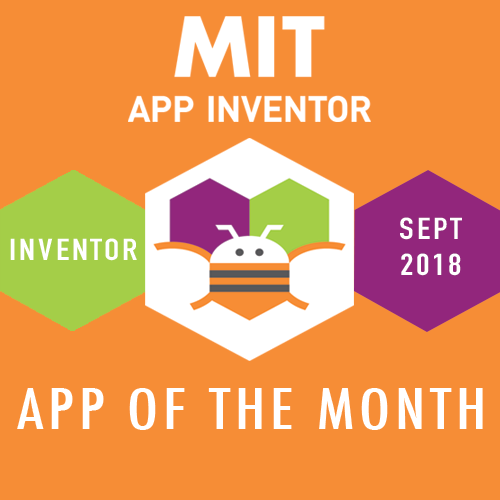 Runletics
by Aniruddh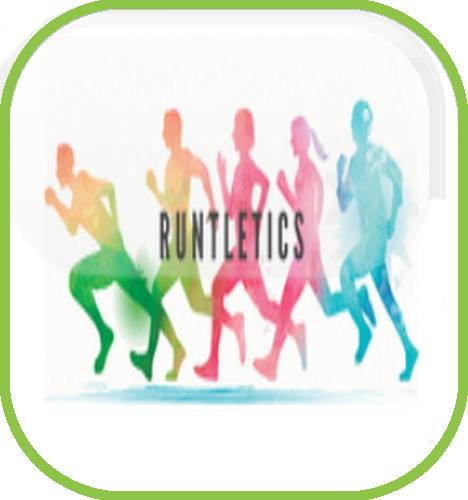 Aniruddh from India says he is referred to as a Nerd and loves playing basketball. He also developed a fitness app that reports back distance and calories burnt when working out.
Congratulations to August's Young Inventor!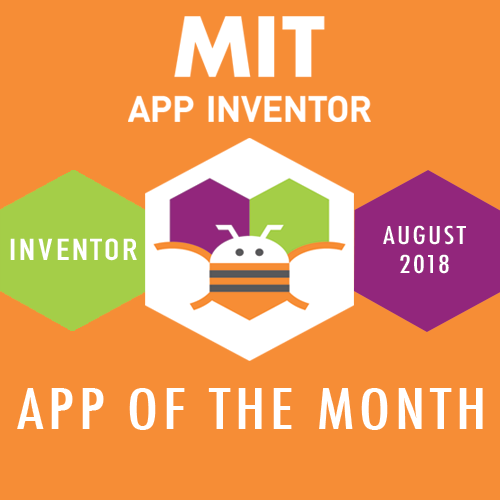 Easy Notes
by Manan Jindal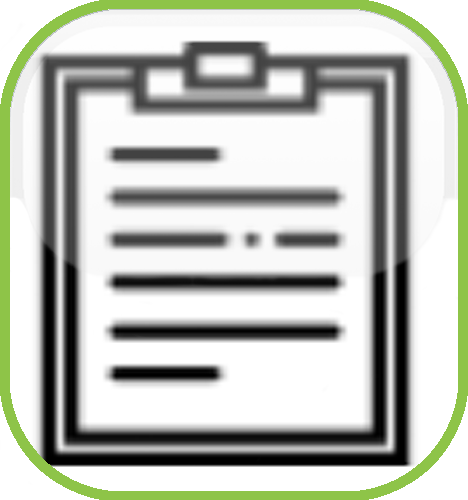 12 year old Manan from India wants to make the world better through coding. He is making a good start with his note taking app.
Congratulations to August's Teen Inventors!
Alleviate
by Ria Doshi, Harini Arumugam, & Eesha Ramkumar
My Path
by Kexin Yu (Coco)
Ria, Harini, and Eesha from the USA joined forces for the Technovation Challenge to make a mobile app designed to help individuals with autism improve their social interaction skills and reduce anxiety in times of stress. They are now close friends who want to close the CS gender gap!
Chinese high school student Coco made her app My Path to serve as a personal academic planning, college applying counselor and reminder. The app helps students who don't have academic counselors at school or can't afford college counselors outside school.
Congratulations to August's Adult Inventors!
RCar
by Luis Rita and Sara Freitas
Poker Calculator
by Rafael and Eriton
Two Biomedical Engineering students from Portugal, Luis and Sara, developed an Android app that is able to wirelessly control many features of an RC car using a Bluetooth connection. Check out their website about the project here.
IT coworkers Rafael and Eriton play poker weekly and needed to calculate faster and more precisely the total value of the poker chips, so decided to make their own app. It's easy to use and keep track of your chips!
Congratulations to July's Young Inventor!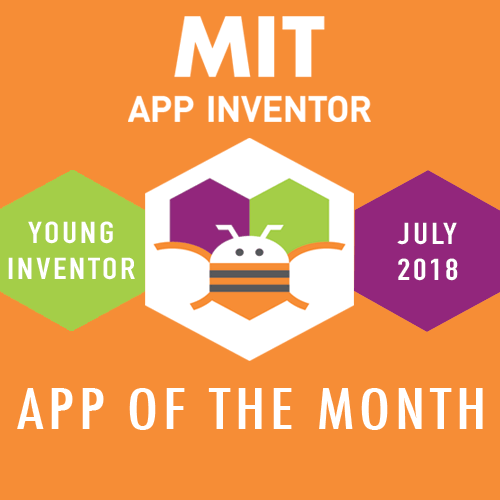 The Nyan Cat Wonder
by Jade Peters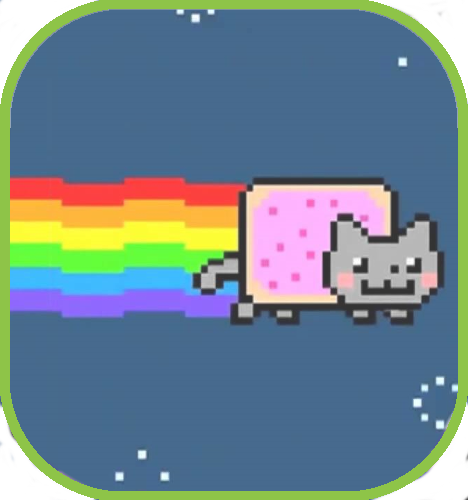 Jade is 9 years old and a 5th grader in the USA. She loves dogs, cats, and chocolate. Her app combines many games into one app, all with a Nyan Cat (or Nyan Dog!) theme.
Congratulations to July's Teen Inventors!
Dr. Phobos
by Jaymore De Vera, Nicole Ayson, & Napthaniel Nazareno
8th Power
by Hy Nguyen
Jaymore, Nicole, and Napthaniel are 10th grade students in the Philippines. They built this app for a research project on phobias. So far, their phobia-conquering app has had at least one success: Nicole is no longer afraid of birds! More info is available at their site.
Hy found that 2048 wasn't challenging enough, so built his own version. A high school student in the USA and an MIT App Inventor veteran, Hy's dream is to go on and professionally build games.
Congratulations to July's Adult Inventors!
Memory Owl's Times Tables
by Susan Lucas
Map Hunter
by Teddy Brask
Susan wrote this app as a companion to her published educational book, Memory Owl's Times Tables, as an alternative and visual method to teach children multiplication tables. But stay posted, as this is only one step in the English "zany entrepreneur" small business owner's master educational plan.
Teddy, an IT teacher in Denmark, needed a fun break while moving apartments, so, as any veteran app inventor would do, he invented. This game has users find treasures buried on a world map.
Congratulations to the June youth winners!
Sounds for Kids
by Reeth Bhasin
BEEducated
by Adithi Raghavan & Leo Fan
Help
by Rylea Cowart & Savanna Orr
Smart Huerto
by Antonio, German, Gregorio, Alfonso, Luque, Ral
Reeth, an 11-year-old girl student from India, has been learning to code for the past year, via Scratch, MIT App Inventor, and Arduino. Her "muse", as she says, was her 8-month-old sister. With some help from her mentor Arnav, she created a sounds app that has colorful images and corresponding sounds.
Adithi and Leo, both students in the USA, were both new to MIT App Inventor when they started building this educational app about the plight of bees. They are passionate about the environment, enjoy sports, and intend to collaborate on more apps in the future.
Rylea and Savanna are both incoming high school freshmen in the USA. The goal of their app is to provide a helping hand to people who are struggling with depression alone. The girls want to make a positive change in people's lives, and this app is just one step in their ultimate goal.
Six students from a high school in Seville, Spain worked together to build an intelligent, real-time monitoring app for farmers. They initially designed this app for an IT contest. For more information on their project, visit smarthuerto.com.
Congratulations to the June adult winners!
Niss War
by SZY
Matematic
by Mihail
Q Plasticos
by Jos Antonio Albarrn Rodrguez
Tiny Chess
by Teddy Brask Andersen
Niss War is a revamped version of a game SZY made last year of the same name. It is a four-player offline strategy game conceptually similar to Risk. SZY is a mechanical design engineer from Taiwan, who enjoys making games in his free time.
Mihail, a student in Ukraine, programs as a hobby. He built this app for his small daughter, who recently started school, and he wanted her to be able to have fun and train her brain at the same time.
Jos, an architect (and future teacher!) from Spain, recently taught himself MIT App Inventor via YouTube tutorials. His app, Q Plasticos, uses popular gameshow-like games to teach concepts about plastics. This app is part of his Master's work in education.
Teddy, an IT teacher in Denmark, has wanted to build a chess game since his first VIC-20 computer back in the 80's. This app utilizes htmlchess, a SourceForge project.
Congratulations to the May youth winners!
Space Fight
by Christopher Hoppe
Clicker Heroes
by Bailey Harrell
Firefighter
by Tilen Kek
iTree
by Mandy Fung Ching Man
Christopher, a freshman in high school, wanted to design a cool game that he would enjoy building as well as playing. Space Fight is the result of his work, an arcade-like game in which you only have a laser blaster to defend you against hordes of enemies.
Bailey dreams of designing video games as a career, but for now, he sticks to App Inventor and completing high school. Clicker Heroes is a simple, fun game inspired by the popular website of the same name.
12-year-old Tilen has been programming for three years already. He is from Slovenia and currently in elementary school. He was inspired to build this firefighting game in honor of his grandfather, who is a fireman.
Mandy Fung is 11 years old, and a Primary 5 student in Hong Kong. Inspired by her love for nature and preserving the planet, she built iTree to help users interactively learn the steps involved in planting a tree.
Congratulations to the May adult winners!
Quit Smoking with EFT
by Teddy Brask Andersen
Tally Up Multi Counter
by Youssef Mossoba
Darts Scoreboard
by Rob Mainhardt
Kirchoff
by Roberto Fermin
Teddy, an IT teacher from Denmark, regularly submits apps that he makes to introduce his students to the flexibility and power of programming. He built this app with Thor Bugge, a professional NLP and EFT therapist. This app guides users through EFT ("tapping") to help overcome their smoking addictions.
Youssef learned programming in FORTRAN and BASIC, so App Inventor is quite different for him. He noticed that his health club manually takes attendance and keeps paper records, so he built this app to simplify the process of attendance and/or inventory for any purpose.
While playing Cricket (a darts game), Rob, a computer science teacher, found that keeping track of score on paper was unwieldy and difficult. He also found that he didn't like existing apps for this purpose. Therefore, he built his own.
Roberto is an aerospace engineer from Spain. He built this app to construct and solve simple circuits with Ohm's Law. Now pursuing a master's degree in education, he built this app for students he is working with in a secondary school.
Congratulations to the April youth winners!
Tic Tac Toe
by Eric Yoon
One-Line: Hexagon
by Hy Nguyen
Book My Parking
by Vedang Bhole
Safe Reporter
by Yoonsul Jung
Eric, a Korean student from Mexico, and Diego Andres Villareal Martines, also a student in Mexico, took on the challenge of creating a simple tic-tac-toe game to challenge their programming skills.
Hy, a high school junior in Texas, continues to build upon his repertoire of challenging puzzle games with One-Line: Hexagon. He based it off an existing game, The Witness.
Vedang is a student in India, and has worked in both C++ and Java in the past. He sees a lot of chaos in parking lots, so created an app in which users can book parking ahead of time at registered stores/parking lots.
Yoonsul is a student from South Korea, who has worked with Scratch, App Inventor, and C. Her app helps worried parents by automatically sending texts upon leaving and arriving at specified locations. Taeil Jung also helped with this app.
Congratulations to the April adult winners!
MaGi
by George Vakalis
Think 2.0
by Pavel Zanko
Hashtag Chat
by Teddy Brask
Never Miss a Bus
by Xristos Xondrogiannis
George is no stranger to App Inventor programming, and has created another minimalistic game. When describing his new game, he said, "This app reminds me that you try to find your other part, and when you lose it you try to find once more. That's the main idea of the game. The icon looks like a half man but also looks like the letter L from love."
Pavel is an engineer-in-training in the USA who loves sports and math. Think 2.0 is a math game that he has been developing for quite some time, but couldn't put into practice until he found the right programming environment.
Teddy, an App Inventor veteran, is a Danish Computer Science teacher. His chatroom app supports hashtags to dynamically sort and find what other app users are chatting about.
Xristos, a software specialist in Greece, found himself frustrated with late and missed busses, so created this app to help track where they are. He provided a nugget of wisdom for all App Inventor users: "The fingers of programmers, are like the punches of a kickboxer that trying to win a game..so effective!"
Congratulations to the March youth winners!
Carl's Environmental Adventure
by Paolo Gabriel M. Rigor
Stop Cyberbullying
by Verona Project
The French Tenses App
by Lokesh Pugalenthi
Cortex
by Liam Thoreson
Paolo is a 7th grade student in the Phillipines who doesn't let autism stop him from achieving his dreams. He created this educational game to help Carl on a mission preserve Planet Earth.
The Verona Project (Stop Cyberbullying Isbilya) is two students working to prevent cyberbullying and fostering safer school environments. Both are 16 and from Spain.
Lokesh is a 17-year-old student in the USA who has been programming for several years now. He saw a lack of apps to help him in his own French education, and opted to fill that gap. Also, this app fills his loves for math, sciences, computing, and French.
Liam, a middle schooler in the USA, has been coding for the better part of his young life. He created this app as an aid for Alzheimer's patients, or anyone with memory issues. He built this as part of the Destination Imagination program. Liam hopes to work in astrophysics or computer security one day.
Congratulations to the March adult winners!
Sin Plin
by Dimitrios Chatzifoteinos
Memorize This: Farm
by Matteo Pretto
Spectroscope AS726X
by Denis Mitlacher
My Crypto Folio
by Dana Auman
Dimitrios, a lawyer from Greece, created this app to encourage his daughter to hone her math skills via a fun phone app. His app mimics doing three-digit addition and subtraction on a chalkboard.
Matteo works in a supermarket in Italy. He programs to keep his mind healthy and active, as well as to help teach his dyslexic son. He built this memory app as a brain exercise for both father and son.
Denis, an ICT support technician in Germany, created this hobbyist app to interface with the SparkFun Spectral Sensor Breakout Board (the required ino file is within the assets folder of the app). This app utilizes the BLE extension. He describes himself as a geek who is full of ideas and has too many hobbies.
Dana is a self-employed contractor in the USA with no prior coding experience. That did not stop him from building an app to keep track of one's cryptocurrency values. His app makes the complex field of cryptocurrency slightly less daunting.
Congratulations to the February youth winners!
Sum 4x4
by Hy Nguyen
Catch the Snowflakes
by Nicholas Chronis
Snake Game
by Alejandro Ramirez
Sweet Reads for Smart Girls
by Kyra Dhingra
Hy, a high school junior in the USA, specializes in randomized number-based games. Sum 4x4 is his latest (and most difficult) venture. He wrote it in Python first, then translated it into App Inventor.
Nicholas is a 10th grader in Canada. He started coding in the 4th grade and created this app as part of his computer science course. It is a simple game in which the user must catch as many snowflakes as possible.
Alejandro hails from Spain and is 16 years old. He describes himself simply as someone who loves to code, and his app is a recreation of the classic Nokia Snake game.
Kyra is an 11-year-old student in India. She created this app to showcase novels with strong female leads and encourage education. She loves travelling, dogs, and robotics.
Congratulations to the February adult winners!
Capitals of the World
by Evangelos Avdelidis
misMapas
by Pedro Julin Moreno Beltrn
Never Be Lost
by Goodstas
Braille
by George Vakalis
Evangelos is a computer science teacher in Greece, and created this app with his students. It both teaches and quizzes the user on capitals of the world. Evangelos is no stranger to programming, with experience in Pascal, C, Visual Basic, and Python.
Pedro, a computer engineer in Spain, has been programming for 15 years. His app shows distance, speed, and location on a map, and spends his free time teaching computer science to his two children.
Goodstas is a programmer in Israel. He created this app to help people keep track of not only their own location, but their favorite locations so that they never get lost. He loves learning new things and App Inventor is his latest adventure.
George is an IT teacher in Greece, and an App Inventor veteran. His app shows what all the basic letters, symbols, and numbers are in Braille. He has been spending time with special needs students and build this app for them.
Congratulations to the January youth winners!
Kapong
by Pattawan Bongkodmas & Pulin Neramitrattanapracha
BMI
by Guruvira Singh
DiabRemind
by Yashas Nair
The First Aid Portable
by Vedang Bhole
Pattawan and Pulin are both girls from Thailand who wanted to build a game together that would incorporate their different interests, so they built Kapong, a Pong derivative.
Guruvira, a student in India, created this BMI app for a school competition. He is currently learning C++, and his hobbies include photography, gaming, painting, electronics, and coding.
Yashas, a 12 year old student in India, built this app to assist with diabetes management. He is currently studying programming, and is interested in learning via practical approaches.
Vedang is a 15 year old student in India. He built this app to help people be prepared in emergency medical situations. His dream to be able to help people and animals alike.
Congratulations to the January adult winners!
Ultimate Fokker Fighter
by Teddy Brask
Cash Counter
by Munshi Ram
Bridge Diary
by Barry Buehler
Infiblox
by Devin Samarin
Teddy, an IT teacher in Denmark, continues to build apps to inspire his students. Ultimate Fokker Fighter is a simple game in which two Fokker aircraft fight for supremacy in the air.
Munshi, a native of India, found himself with money management difficulties. He built Cash Counter to help others like him manage their money better.
Barry is a retired physicist/engineer from the USA. He enjoys Bridge, but, like many others, dislikes keeping paper score sheets, so he built this app to help others in his situation.
Devin, a Las Vegas native, built this app as his final project for an Intro to Engineering class at his university. His game is a remix of "Bloxorz", a game in which one rotates a prism to reach a goal.